So last night I was thinking about what I'm thankful for – what with Thanksgiving coming up and everything. I feel blessed for so many reasons and feel truly happy with my life. This is all possible because of the amazing people that fill my life: my friends, my family, and Matthew. Without the people, I am nowhere. Then it hit me. There is something that is unique to this Thanksgiving, as opposed to last ones.
This Thanksgiving I am thankful that I am becoming an aunt very soon. Two of my favorite people in this entire world are expecting TWINS in the spring. Yes, I get DOUBLE the nieces because they're having twin girls!!
I've been in the process of planning a bab[ies] shower over Christmas when I'm home, and every time I think about the situation, I am overcome with complete and utter happiness.
So now that cat is out of the bag. This Thanksgiving, I am thankful for the upcoming arrival of my two little nieces. 🙂
What are you most thankful for this year?
Keep reading for some Thanksgiving-themed goodness, and make sure to check out Part 1 and Part 2 of past Thanksgiving favorites.
These Are a Few of My Favorite Things
Turkey Dressing and Gravy Panini – I've seen paninis and sandwiches like this before that use Thanksgiving leftovers, and oh my lawd, they look heavenly.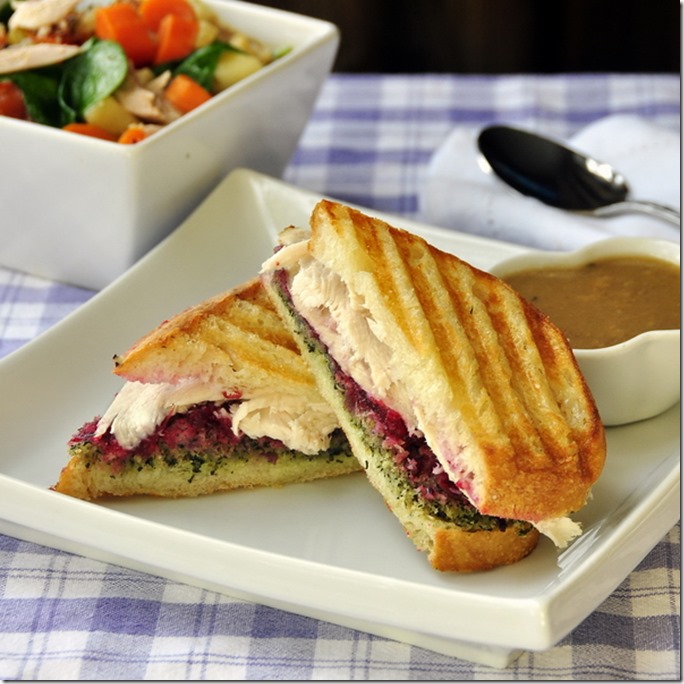 Maple Orange Thyme Cranberry Sauce – This recipe really intrigued me when I stumbled upon it on Pinterest. Someday, SOME DAY I will make homemade cranberry sauce. Then again Matt mainly likes the cranberry sauce / jello stuff – can marks included.
Pumpkin Cream Cheese Roll – This is one of my favorite family recipe for the holidays. It's pretty and delicious. Wish I had a bunch of people to feed it to so I had an excuse to make it.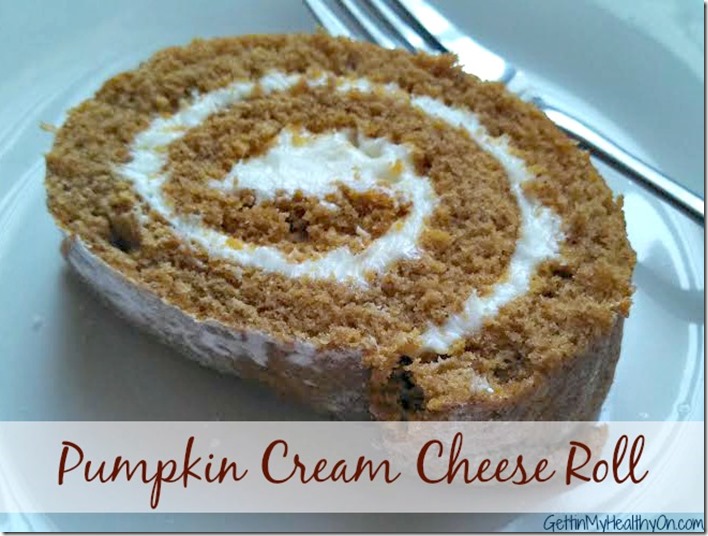 Herbed Wild Rice and Quinoa Stuffing – I found this recently and was immediately sold. I'm making a version of this in place of real stuffing for our Thanksgiving.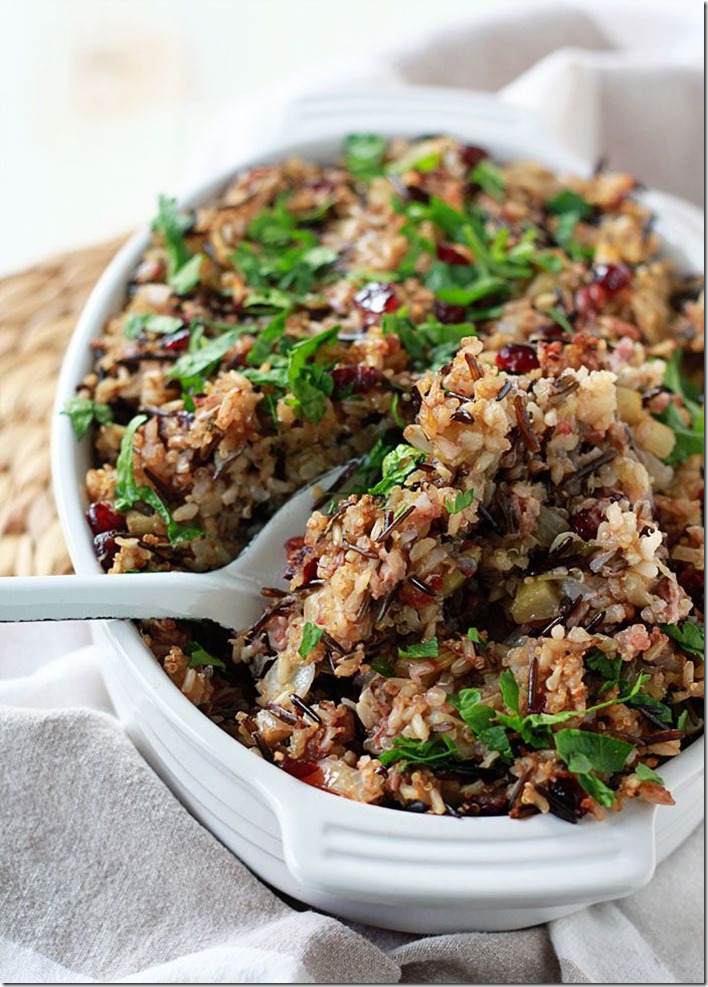 Whiskey Honey Toasted Walnuts – This may not be a traditional Thanksgiving dish, but it sounds amazing to me. Plus, there's something about toasted walnuts that just sounds warm and inviting…like the holidays, so it makes sense in a way.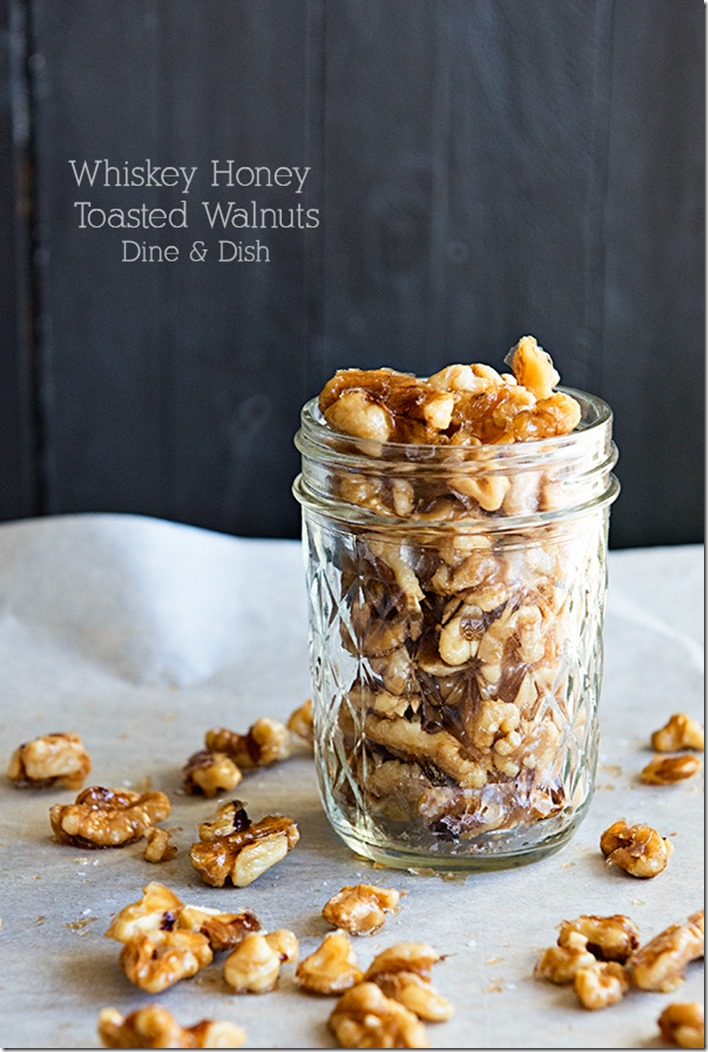 Pumpkin Pie Shake – Um..what?! I'm making a pumpkin pie again this year, and I can guarantee we will not eat it all before it goes bad. I absolutely love this idea of putting it in a shake. Some people are so clever.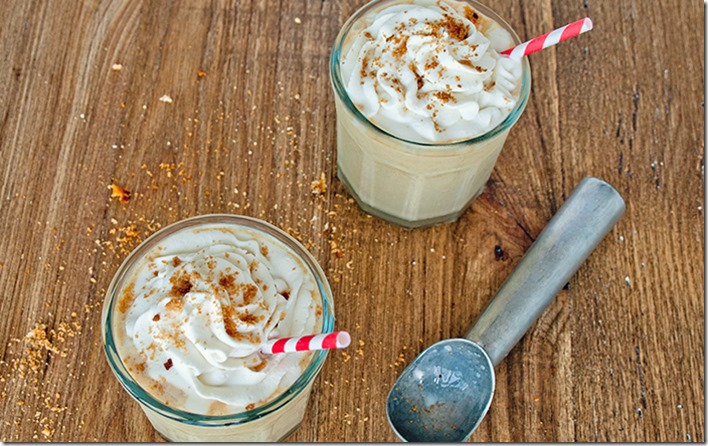 ---