I figured I would dedicate today's post to pumpkiny things. 1. Pinterest keeps showing me awesome pumpkin-related items/ideas, and 2. we carved pumpkins last weekend, so it just kind of works out.
This past Sunday, we dedicated our evening to some Halloween festivities. We set up shop on the living room floor, turned on Hocus Pocus, grabbed a few beers, and began the carving process.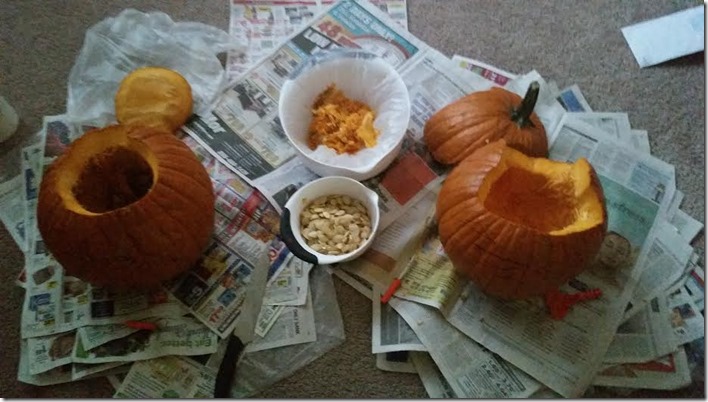 A bowl for the guts and a bowl for the seeds is a must.
I see these awesome, intricate pumpkin carvings by others (thanks to stencils) and think "Hmm, I could do that." Then I wing the carving thing without a stencil…every year. As a result, my pumpkins are rarely identifiable. (I mean just look at mine from last year.) This year, I decided to carve a mummy, and Matt did a biohazard sign because he's crazy.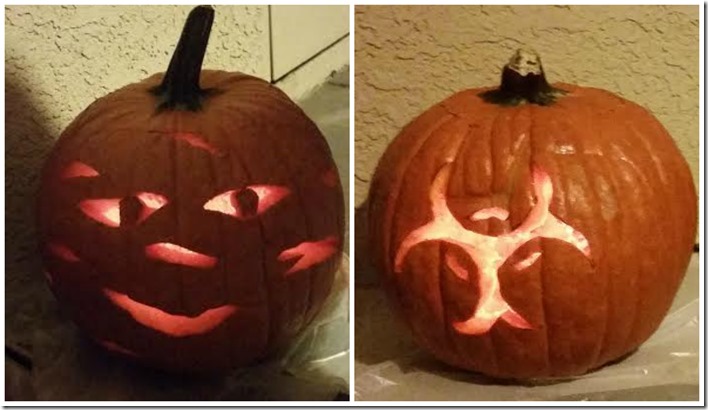 His turned out well like usual. Mine is…a face or sorts – not so much a mummy, but I'm not stressing over it. Perhaps next year I'll try harder and use a stencil to make something pretty that people can actually identify.
At the way least, carving all those little sections turned out to be a good workout. Buuuut I'm okay with waiting awhile to carve another pumpkin.
Check out some other pumpkin-themed things below!
These Are a Few of My Favorite Things
Pumpkin Seeds – It's 60% of the reason we carve pumpkins every year. Yummm.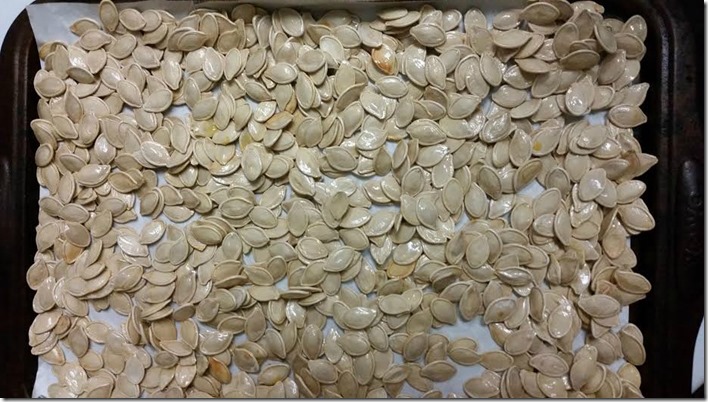 Book Pumpkin – I love decorating for holidays, but I'm lacking in the decor. I enjoy this DIY book pumpkin for something cute and homemade.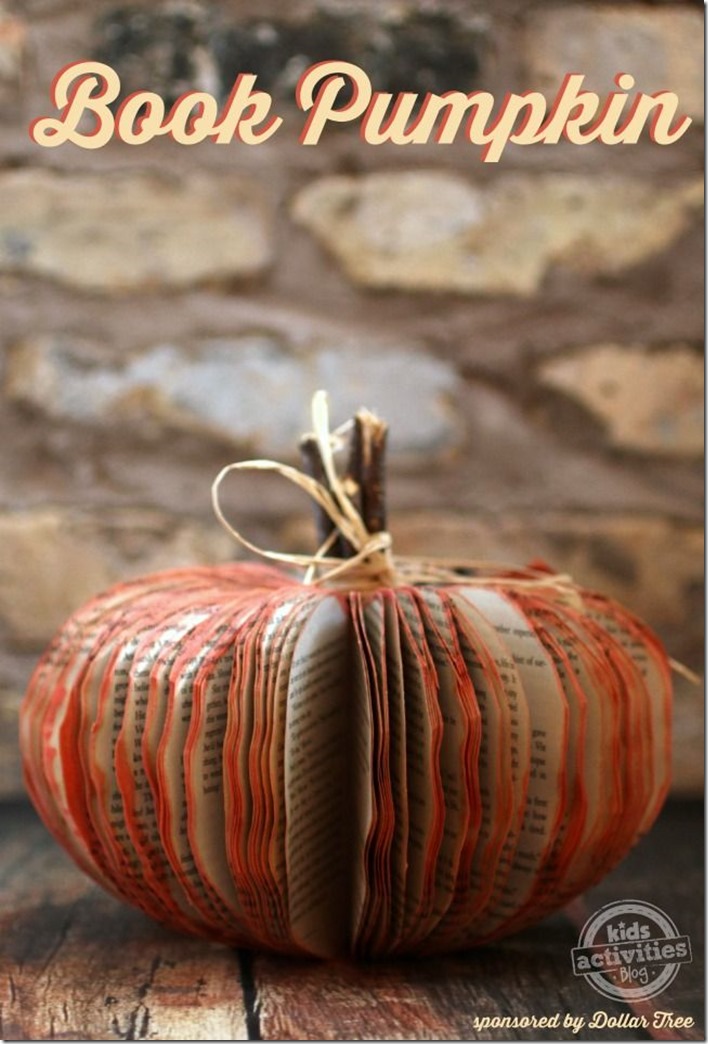 Sprinkled Donuts Pumpkin – I'm not usually into painting pumpkins because helloooo how do you get the seeds?! Plus, the hard work is very satisfying, despite how sad my carvings typically are. I found these donut pumpkins to be kind of awesome if you're a fan of painting pumpkins.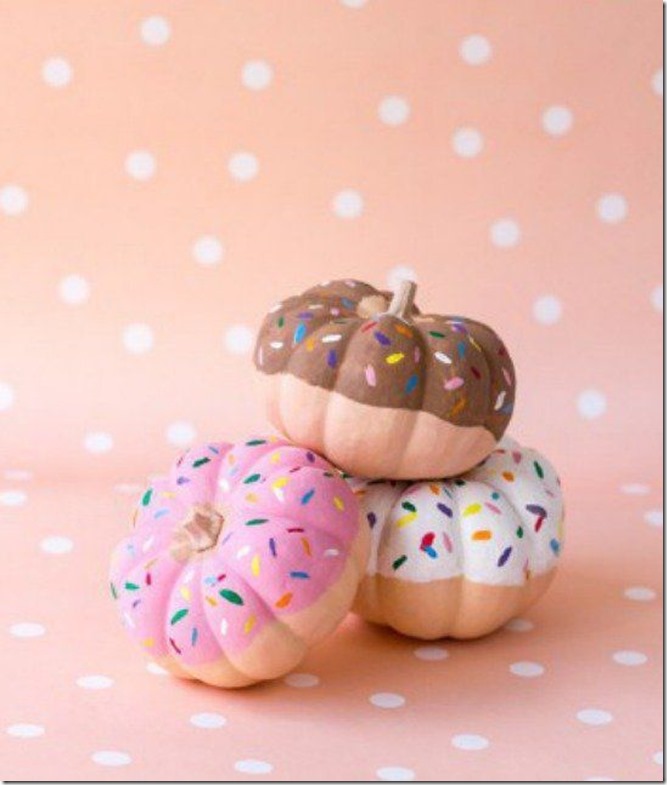 Cinderella Pumpkin – Ya, so this is my all-time favorite pumpkin carving I have ever seen in my life. I mean, anything Disney princess-themed is immediately a good idea in my eyes, but this just takes pumpkin carving to the next level. So, so awesome and clever.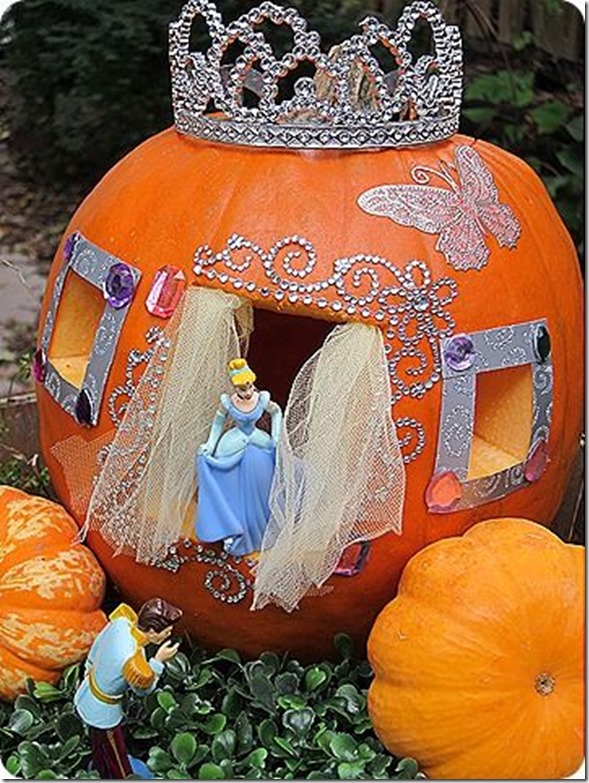 And for a closing thought……Bam! Christmas Carols Everywhere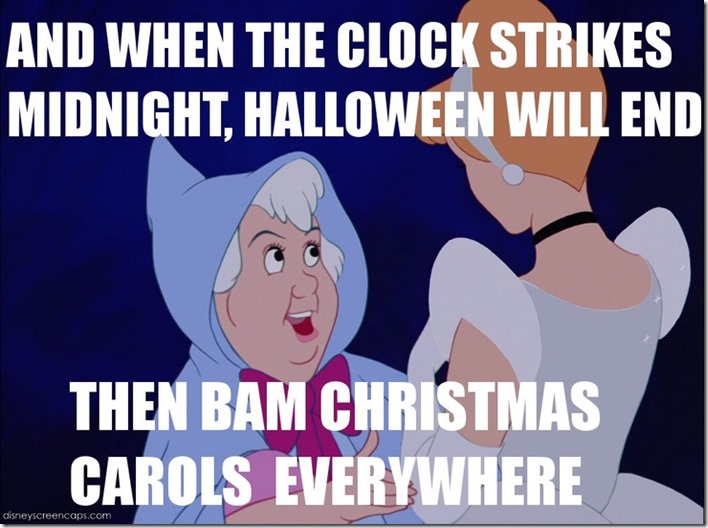 ---