As I'm entering the fourth day of my Paleo diet experiment, I feel like I've gotten the hang of which ingredients to avoid and which to emphasize (candy is Paleo, right?). Even though I plan to share an entire post on my experience next week, here are a few thoughts so far:
I must be ridiculously healthy at this point because I've never eaten this many veggies in my life
I miss cheese like woa
Almond milk in coffee makes me sad
I never thought I'd rely on meat this much to stay full
Lettuce wraps are the bee's knees
For today's favorites, I'll be adding to those thoughts with some of my favorite Paleo dishes so far. Some are recipes I've made before; some are brand new. In next week's recap, I'll share a more detailed overview of the type of food I've eaten.
Keep in mind as you read through these that the Paleo diet can be interpreted in different ways. I've cut out several foods – like grain, dairy, and added sugar – but some people might not consider specific parts of the below recipes as full-on Paleo. It really depends on the person. As a result, I'm calling these "Paleo-inspired" so regardless of how purely Paleo they may be, hope you find a few inspiring!
These Are a Few of My Favorite Paleo-Inspired Dishes
Cauliflower Pizza Crust Loaded with Veggies – I made a cauliflower pizza crust once before, and I'm not going to lie to you…it was disgusting because I didn't get enough moisture out. Since grains/wheat aren't Paleo-friendly, I decided to give the cauliflower thing a try again in place of my usual yeast-free pizza crust. I used this recipe and am quite happy with how it turned out! It's not fully Paleo since there's parmesan in the crust, but I figured it was close enough. I used my homemade pizza sauce, and threw zucchini, mushrooms, asparagus, chicken, and turkey bacon top, along with a tiny bit of mozzarella – again, not Paleo. I know.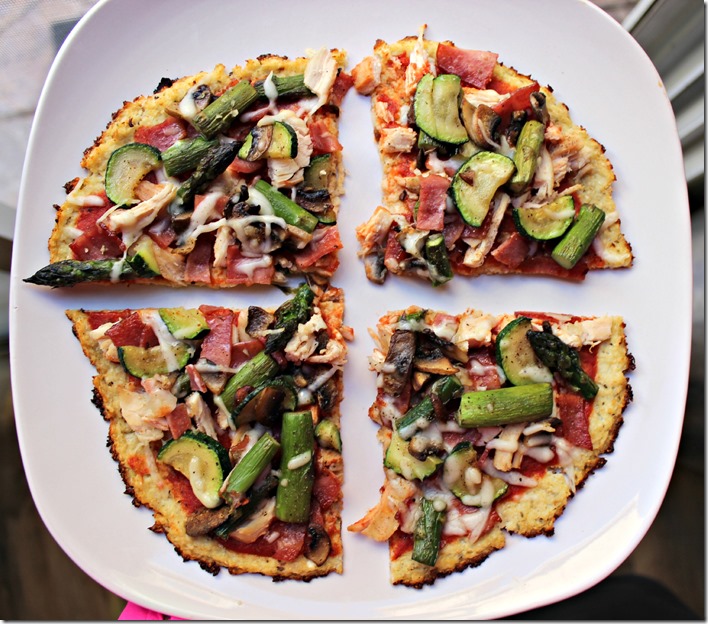 Two-Ingredient Pancakes – I shared this recipe on Monday and had to include it in this line-up because it's so simple and healthy. They're not for everyone, but if you like them, there's no doubt they're a great way to start the day.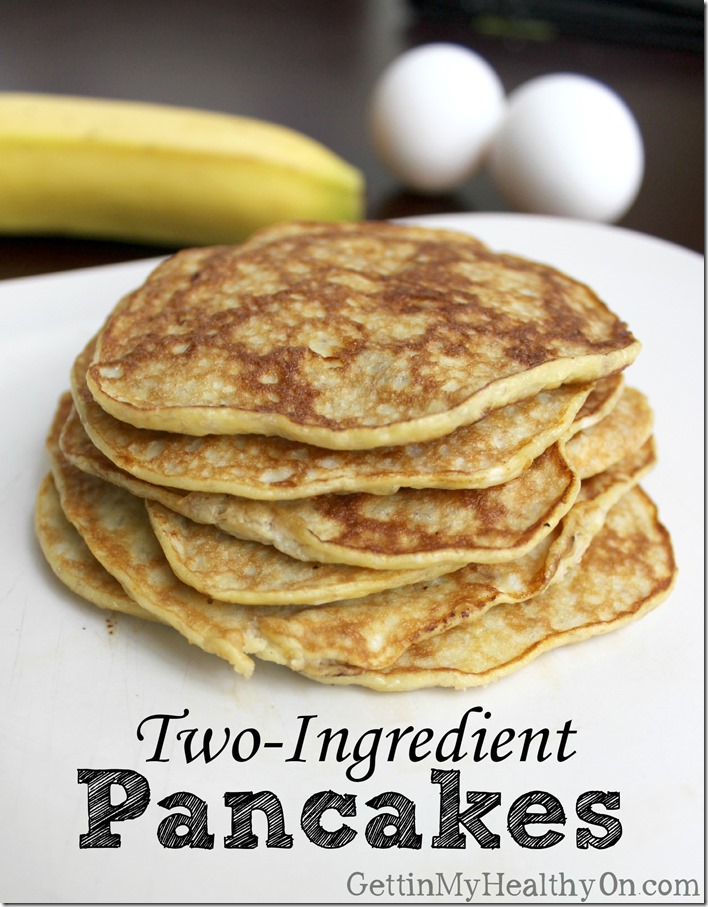 Sweet Potato Hash with Eggs – Eggs have been necessary throughout my week of Paleo, and aside from the pancakes, this has been one of my favorite way to eat them. I chopped up a sweet potato, a few mushrooms, some green pepper, and cooked the combo with some turkey bacon. Then I threw two over-easy eggs on top. 'Twas quite tasty, and I'm bringing them to work as leftovers today.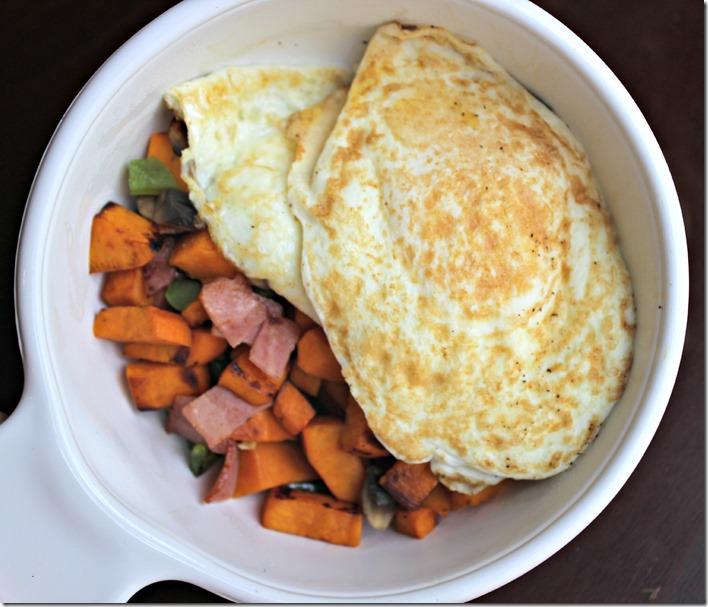 Fruit and Nut Bars – I've been eating one of these just about every day this week. I made the recipe on Sunday, but subbed hemp seeds and chia seeds for the peanuts.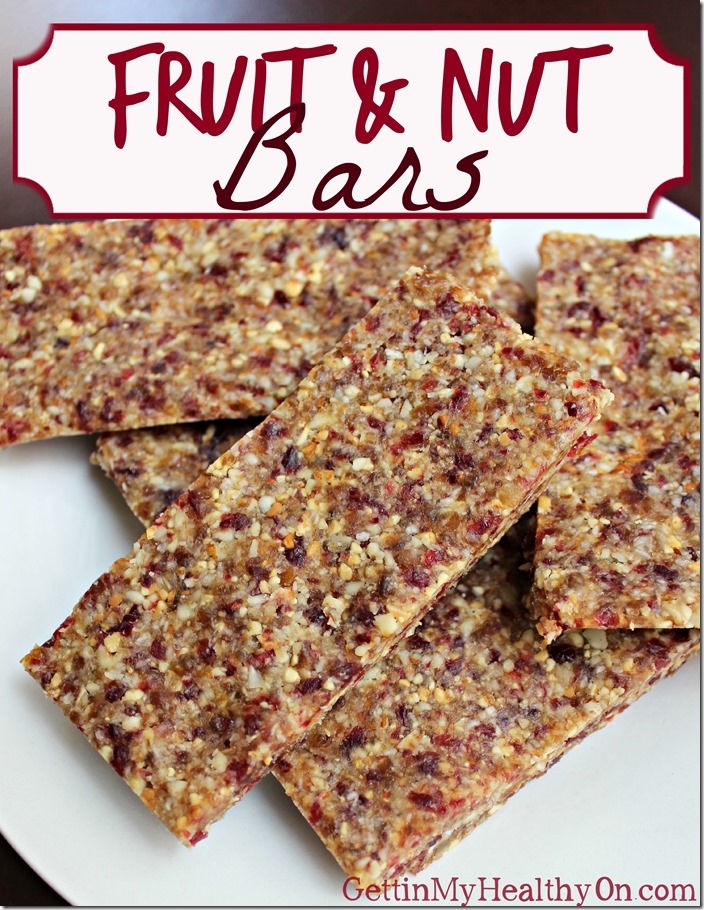 Veggie Lettuce Wraps with Spicy Almond Sauce – Okay, this probably looks gross and will sound even worse, but I needed to share. I julienned some veggies (i.e. cucumbers, carrots, and celery), threw them in halved iceberg lettuce leaves, and topped them with a few avocado slices. I love the crisp, refreshing nature of this for a snack. The "sauce" is the fancyish part though. I had this epiphany on Monday as I was desperate for some sort of snack – people like to dip spring rolls in spicy peanut sauce, right? Well I sorta kinda made my own. I spread some almond butter on the lettuce, added all the toppings, then dotted some Sriracha on top. I know it's bizarre, but my theory is…spicy + nut butter = spicy nut sauce stuff. Just believe me on this one.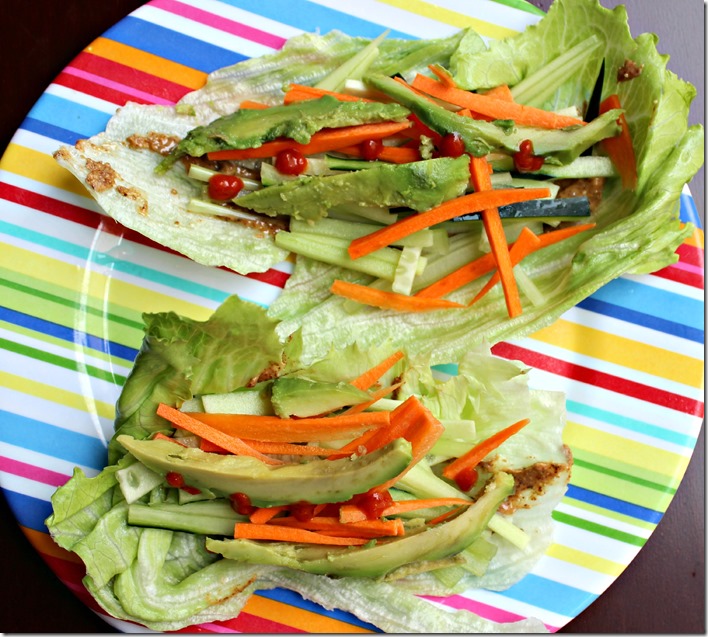 Roasted Asparagus – Since getting our baby grill last week, we've been all about grilling everything. For Memorial Day, I threw some asparagus on the grill with some olive oil, salt, and pepper, and they were divine. The texture and flavor were very similar to this oven-based recipe.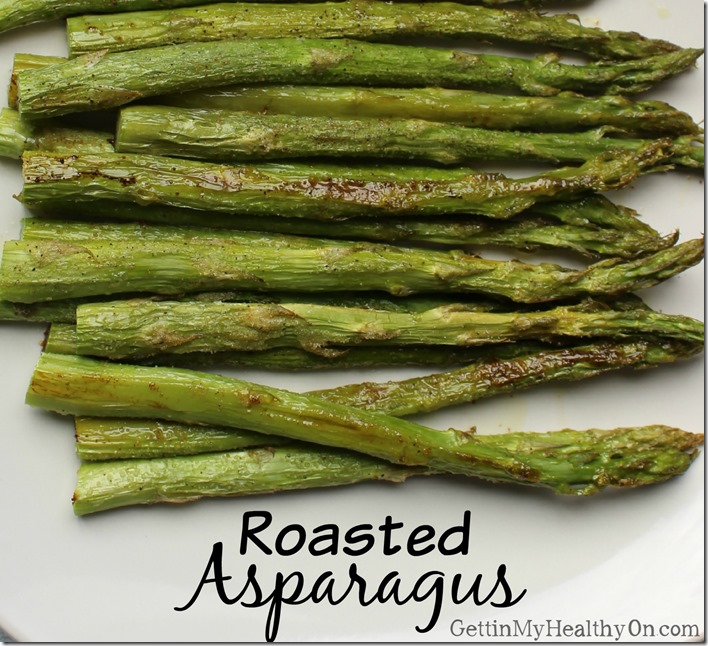 Strawberry Chocolate Protein Shake – Later on Monday, I was getting hangry but didn't know what to eat because I had already had a lot of dried fruit and nuts that day. As I was looking around, I was really excited to find strawberries in the freezer and decided to whip together a almond milk-based protein shake. Recipe to come Friday!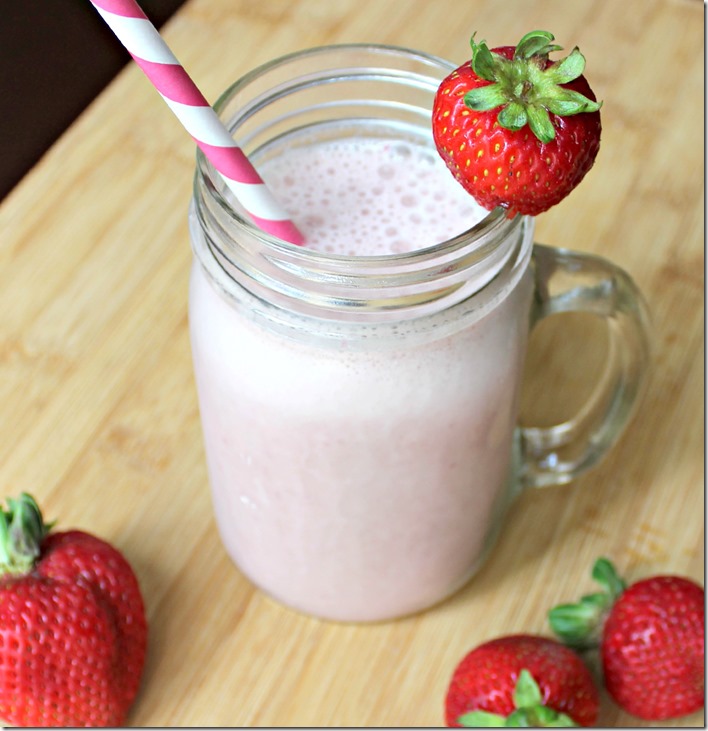 This is only a little look inside all the crazy things I've been making this week. More ingredients I'm super pumped to create with include shrimp, green beans, more sweet potato, zucchini (there's a slight possibility I ordered a spiralizer-type tool to make zucchini noodles. SO EXCITED).
Okay, that's all. Check back Friday for the pink drink!
---