So there's a little something I've kept to myself for the past year. I figured now's a great time to share on here since I finally got to meet her this past week…
I'm an aunt!!
My sister and brother-in-law welcomed their healthy little baby girl recently, and she is nothing short of perfection. We're all so in love with her already. In addition to being her aunt, I've also been honored with the role of godmother – oh, and I've already informed her we're going to be besties, so let's hope she likes me when she finally realizes how weird I am. Between Uncle Matt and me, she'll definitely have some lively family members in the mix. 😉
I can already tell you it's going to be extra difficult to not visit as much as I'd like since we're here in San Diego, but since our wedding is coming up, it'll only be a couple months until our next visit. I've told people she's the only guest allowed to look prettier than me that day. Haha.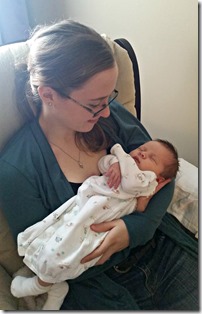 The reason I haven't uttered a word about this until now is because a little over a year ago, my siblings lost twin girls, which was an extremely difficult time. So the fact that both their little girl and Ashley are healthy is the biggest blessing we could ask for. We're all giddy and overwhelmed with happiness.
Between my new niece and our upcoming nuptials, I guess you could say 2016 is turning out to be a pretty good year. 🙂