Monday: Full Body Circuit and a 2 minute and 50 second plank broken into 3 sets (bleh)
Tuesday: Rest day – aka had no time to workout.
Today: A full body circuit workout, my Toned Arms & Shoulders circuit, and a 2 minute and 55 second plank for my plank challenge (recap of the challenge to come Friday!)
---
One more day until Halloween!
We're doing absolutely nothing to "celebrate" on the actual day, but I'm still excited for some odd reason. Perhaps I'll force another viewing of Hocus Pocus. Mwahaha.
Anywho, I've gathered a collection of Halloweeny things and hope you find them enjoyable.

Make sure to check out last year's Halloween Favorites as well!
These Are a Few of My Favorite Things
Costume: Dog Dressed as Martini. Every time I see this picture, I just can't help but laugh. It's too perfect.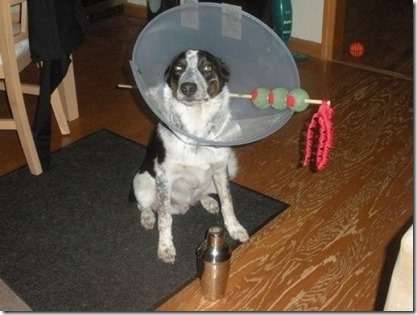 Sweets: Candy Corn Rice Krispie Treats. Rice krispie treats are one of the best inventions ever. I'm planning to make some tonight for a work fiesta tomorrow, and I'm thinking I'll put a tad bit more effort and make them look awesome.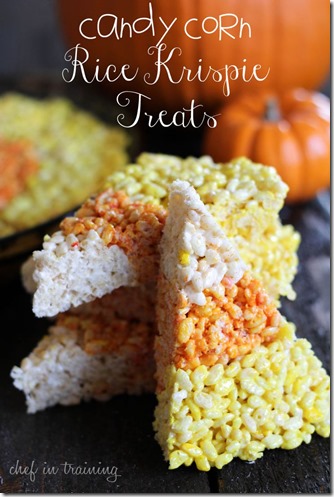 Sad Truth: Lack of Dusting Skills. Yes. I was neglecting dusting on purpose…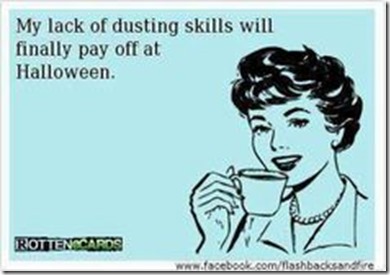 Festive Dessert: Ready to Bake Cookies. Be it Christmas, Halloween, St. Patrick's Day, or whatever holiday, I've always loved these pre-cut cookies with the image in the middle. Not sure what it is about them. So soft and delicious!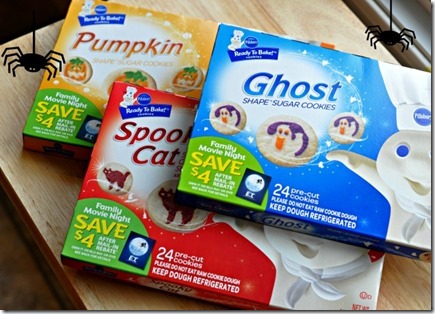 Easy Decoration: Body Outline. I thought this was funny and clever. Since I've been failing on putting up decorations lately, I think next year, if I'm still feeling lazy, I'll just invest in some electrical tape and put this on the kitchen floor.

While looking around Pinterest for fun Halloween ideas, I found a lot of nasty stuff. Like…a lot. People are quite creative when it comes to making Halloween foods, decorations, and such look bloody and weird. Eeeee. So if you're bored, I recommend browsing the Pinterest.
Hope you all have a happy Halloween!
Questions for you:
Do you have any Halloween traditions?
How are you / have you celebrated so far (if you're going to)?