Whelp, I survived my first day at work yesterday!
I'm pretty excited because from now on I'm going in even earlier. That way I can get out at 3:30pm—aka more time for activities!
Workout
This means I'm actually going to start working out after work. I love getting my workouts out of the way in the morning, but it's becoming more and more complicated, what with no treadmill, light outside to run in, and the fact I'd have to wake up at like 4 am. THEREFORE, post-work sweat sessions are in order from now on.
Plus, it's nice to go for a run after a long day of sitting. I just hope I can stay motivated…
Anywho, today I plan to go for a run after work—preferably around 6 miles, but we'll see what happens.
These Are a Few of My Favorite Things
Now, when I was trying to come up with some of my favorite Easter-y things, all I could think of or find were Peep-related ideas. That is why I have dedicated the meat of this post to the marshmallows.
Let's start off with some gory pictures:
Melted Peeps Popcorn. Does this or does this not look like murder? All I see are peeps dying in a pan. It's quite sad. For what it's worth, I'm sure the popcorn is delicious.

Chopped Peeps Candy Bars. Another form of peep murder. If you don't view the bars as being covered in peep parts, then I bet they're great!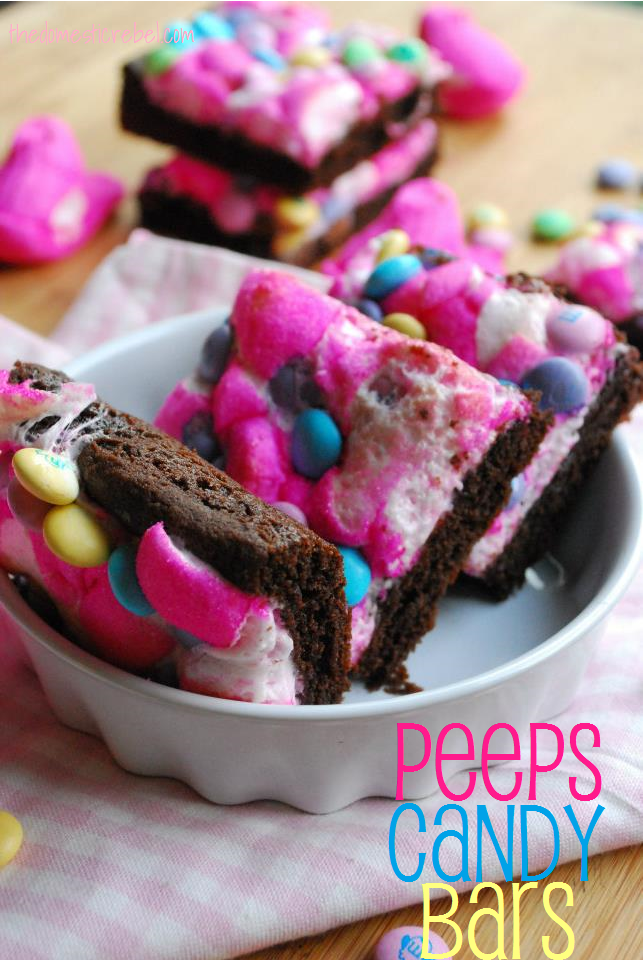 Homemade Peeps Cookies. I think these look awesome. They'd probably turn out horrible if I attempted them, but the idea is cute…and sparkly with sugar.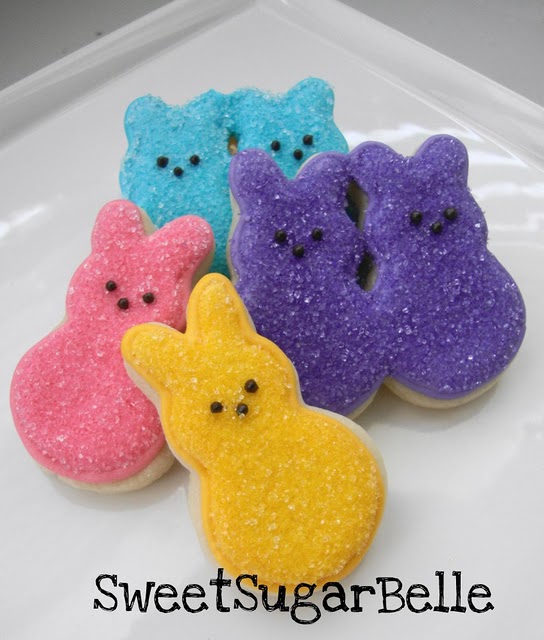 Smashed Smores. One of the best inventions ever.  Hey you want a smore? Some more what? No no do you want a smore? I haven't had anything yet so how can I have some more of nothing? YOU'RE KILLING ME SMALLS. Name that movie! Or…just  watch it.
Cocktail Peep Martinis. I'm liking the idea of combining peeps with alcohol. This recipe actually sounds pretty good too. It's fluffed marshmallow vodka, vanilla, cream, and sugar. Sign me up!

Questions for you:
Fresh or stale peeps? I'm all about stale. I don't know why. It's weird I guess. But I like them that way.
Ever made anything cool with peeps? Nope.
If you work full time, how do you fit in a workout?