Make a frozen mocha treat by combining chocolate and coffee flavors in this sweet, caffeinated popsicle recipe.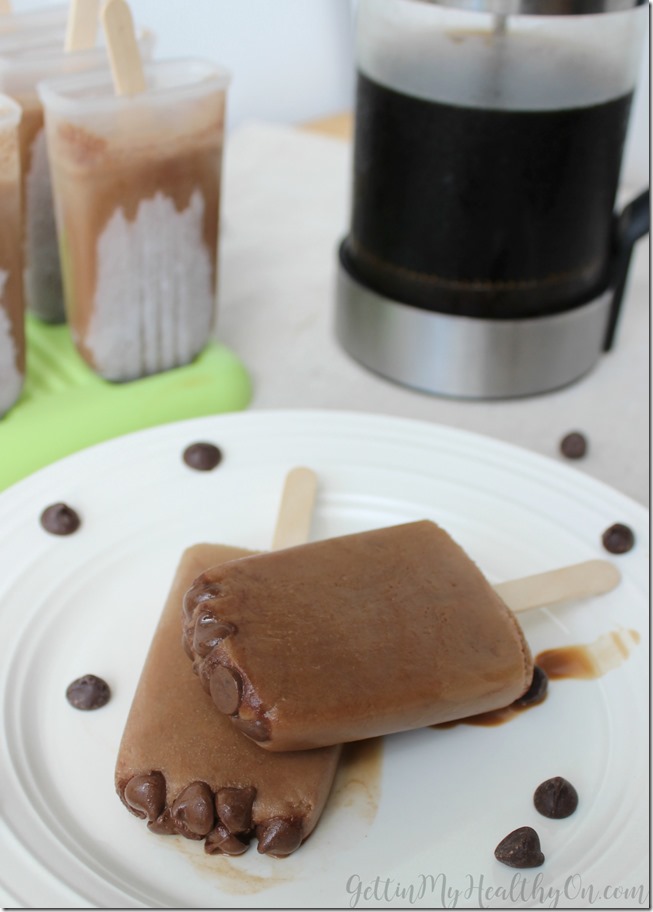 I've been on a coffee kick lately—and by "lately," I mean for the past 10 years. I feel like over the past couple weeks, especially, I keep seeing dreamy coffee-based recipes, so I'm basically always craving coffee, it seems. Since today is National Chocolate Day, I knew I had to blend the two best flavors ever into one heavenly treat: popsicles!
I'm all about the popsicles these days. Since the Strawberry Daiquiri Popsicles I made a few weeks ago are officially gone, my popsicle molds were calling to me. I started to make this frozen mocha recipe and then realized I was basically making my blended mocha recipe, which at that point I knew the popsicles couldn't not be good.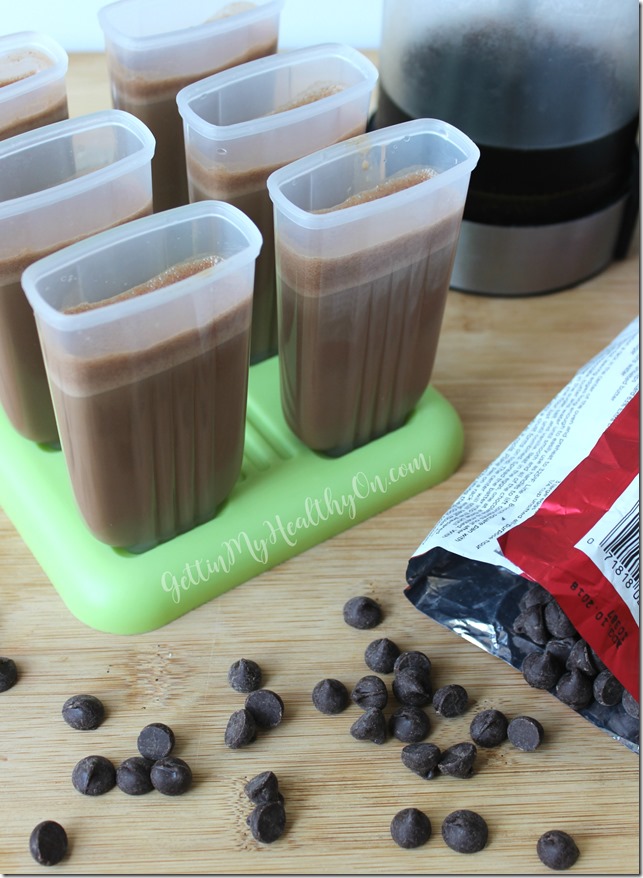 To make these, I started a couple hours early by brewing some decaf coffee. That allowed enough time for it to chill. You could always make cold brew, though, if you want. I just encourage whatever coffee you do end up making to be fairly strong and chilled (or at least not warm). By all means, make coffee with some actual caffeine, too. I just opted for decaf so I could enjoy these popsicles at night without worrying about being wired when my grandma bedtime rolls around.
The flavor for these popsicles is spot. on. However, they aren't super creamy, so if you want a truly decadent mocha experience, you could either add some half-n-half (and use less coffee that's extra strong), or just go all in and blend in ice cream. This is just a recipe for how I want my mocha popsicles to be. Not too unhealthy, but still delish! Play around with it to get it exactly how you want it. 🙂
Ingredients:
1 1/2 cups strong coffee, chilled
1/4 cup sweetened condensed milk
1 Tbs unsweetened cacao powder
24 dark chocolate chips
Instructions:
In a blender, blend coffee, milk, and cacao powder.
Divide into 6 popsicles molds, and drop 6 chocolate chips into each one mold.
Freeze for 30 minutes; then add popsicle sticks to the center of each one. Continue to freeze for another 4-6 hours, or until popsicles are frozen solid.
Serve immediately.
Recipe from GettinMyHealthyOn.com