My Maple Gingerbread Smoothie is a healthy snack or meal that combines sweeteners like maple syrup and molasses with fall spices for a healthy, flavorful drink that will remind you of gingerbread cookies.
As mentioned in my favorite fall things, the flavors are one of the many aspects that I look forward to most at this time of year. Sure, I could enjoy them in any month, but there's just something about the scent and taste of cloves, pumpkin, apple, and so on as the weather cools off and the leaves start changing. Yes, even here in San Diego it's been surprisingly chilly (depends who you ask, I guess), and the leaves (on some trees) have started to fall. Eureka! My favorite season is revealing itself!
Miss you, Midwest weather –said no one ever me.
Over the past couple of weeks, I've been wanting fall flavors all day erryday, which brings me to the recipe I'll be sharing today: a Maple Gingerbread Smoothie!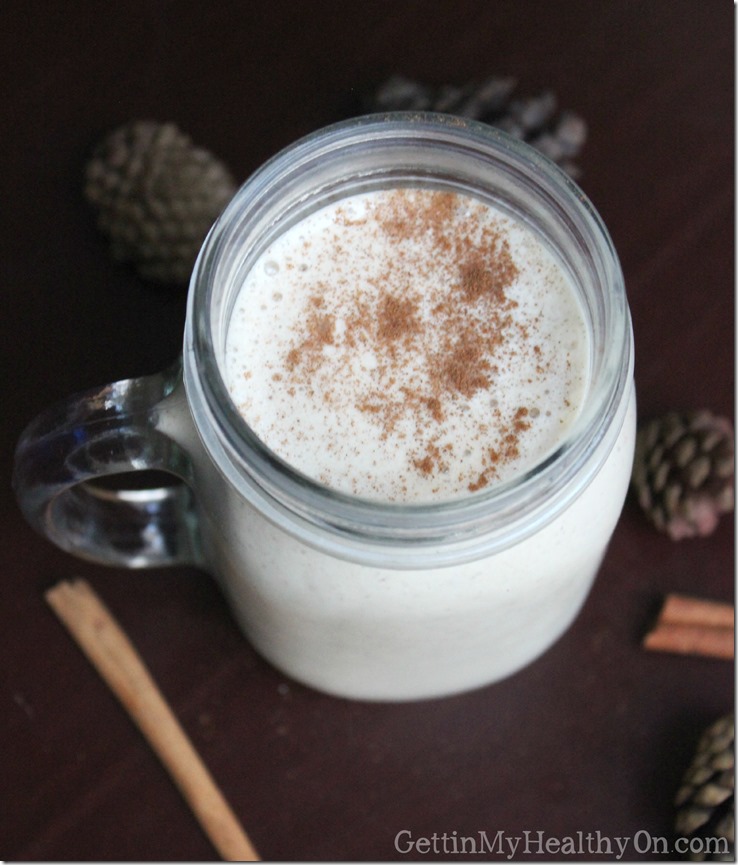 This mason jar is full of heavenly flavors that combine to create a gingerbread-esque taste that is more like a dessert than a snack or meal. I had this for dinner last night, though, and I was shocked at how good it was. After work, I actually made a trip to the grocery store for one specific ingredient: molasses. I'm quite possibly the weirdest shopper ever—who goes to the store and buys one item, that item being molasses…
I've used molasses before in my food creations but only a couple times. It's such a unique ingredient with a punch of flavor. Fun fact: molasses is actually a fairly healthy food. It can act as a natural sweetener in dishes and is filled with a variety of vitamins and minerals. And just because my sweet tooth was raging, I added maple syrup to my smoothie concoction as well. Here's the lineup for the rest of the ingredients involved in this recipe (sans milk):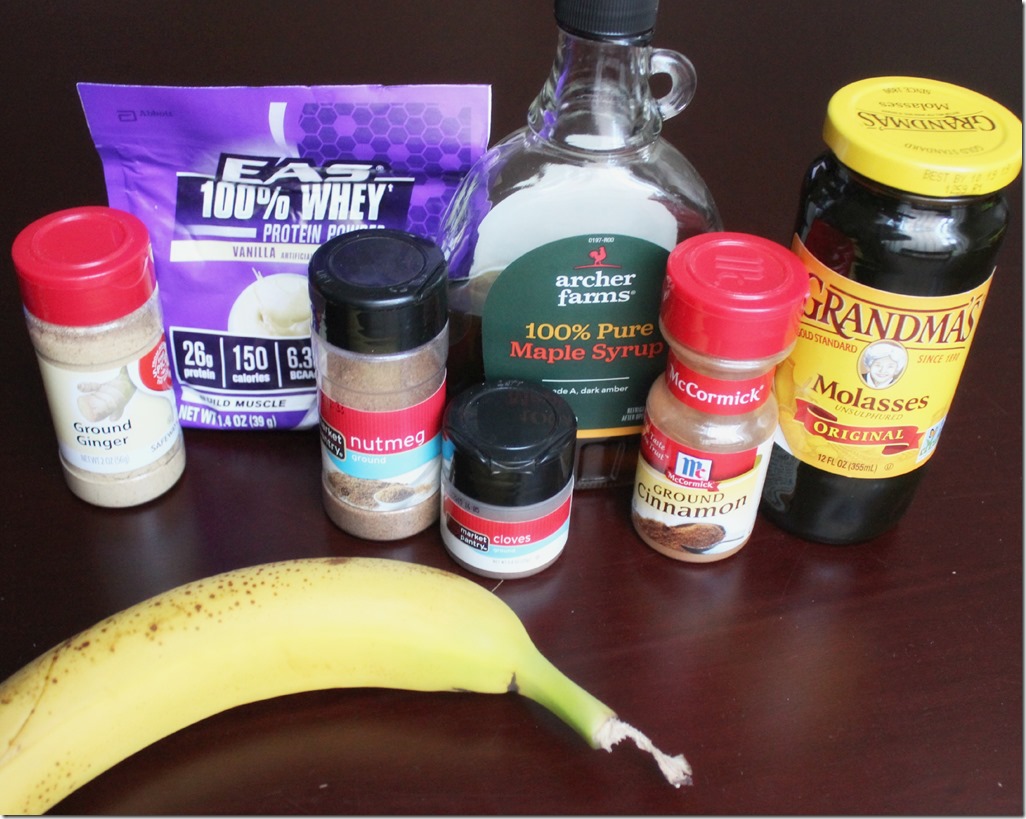 In a blender, combine 1 scoop vanilla protein powder (or you could just sub 1 teaspoon of vanilla extract for the same flavor), 1 frozen banana (makes the drink creamier), 3/4 cup milk (I used 2%), 1 teaspoon unsulphured molasses, 2 teaspoons 100% pure maple syrup, and then your spices: 1/4 teaspoon ground ginger, 1/4 teaspoon cinnamon, a dash of nutmeg, and a dash of cloves. Blend it all until smooth. Pour in a glass and sprinkle a bit of cinnamon on top. Then drink up!
This was such a different smoothie experience for me because I rarely even use half of these ingredients. It was a refreshing new flavor combo, though, and I'll definitely be making it many more times.
Maple Gingerbread Smoothie
Ingredients:
3/4 cup milk
1 frozen banana
1 scoop vanilla protein powder
1/4 tsp ginger
1/4 tsp cinnamon
dash nutmeg
dash cloves
1 tsp molasses
2 tsp pure maple syrup
Instructions:
Combine all ingredients in a blender, and blend until a smooth consistency.
Sprinkle additional cinnamon on top and serve!
Recipe from GettinMyHealthyOn.com
Cheers!
This post is featured on the Foodie Friday linkup hosted by The Fit Foodie Mama, Fairy Burger, Chocolate Runner Girl and Hello to Fit.