When it comes to eating healthy meals, lunch is probably the most difficult for me. I always rush to throw together a pseudo-meal to bring to work every day, which causes some pretty blah food to happen on a regular basis. If leftovers aren't available, I typically make either a boring sandwich or an even more boring salad. Well considering my wedding fitness plan is in full motion, I've been bringing these Eat Smart salad kits to work to kick my lunch game up a notch.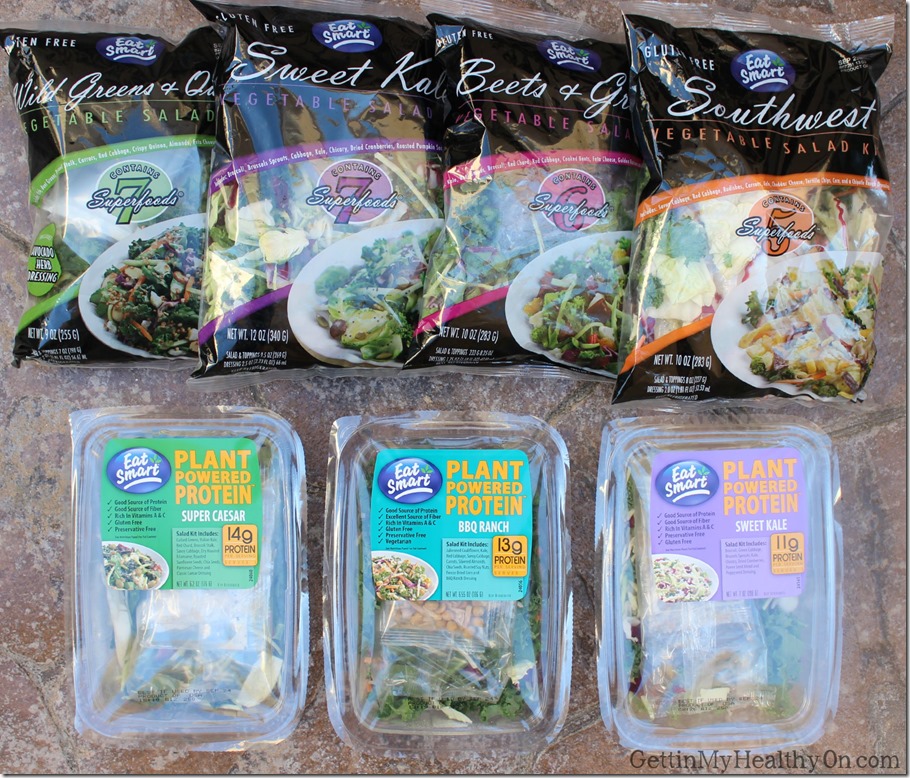 I don't usually buy pre-packaged meal kits like this just because they cost extra, and I already have a lot of ingredients on hand. But I must say, I've really been enjoying having the different salad varieties and not having to spend any time preparing a lunch for myself. Even just a couple times a week, it's a nice break from meal planning.
One of my favorites that I tried was the BBQ Ranch salad, which is part of the Plant Powered Protein collection. Opening the salad was a fun surprise because there are different packages to keep all the toppings fresh. This also works great because you can control how much of each topping you want (I think less is more when it comes to dressing). A specific element that I really loved was the use of julienned cauliflower. I honestly didn't know what I was eating until I read the packaging, but I knew the strings of veggie were crunchy and a refreshing addition to the salad's texture.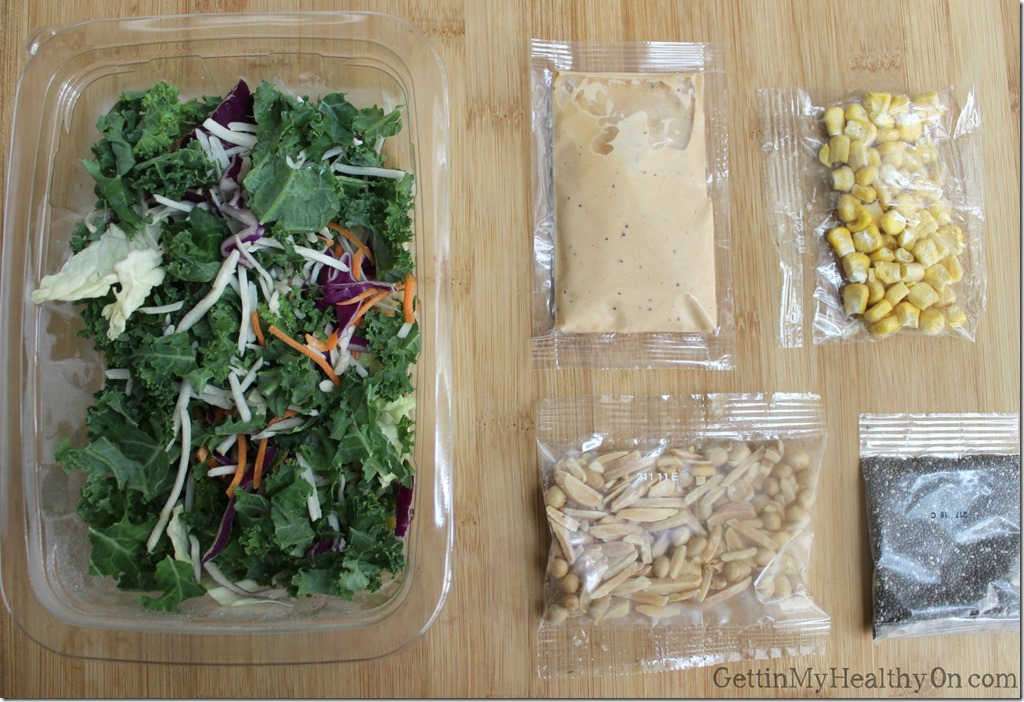 In this salad, you get 13 grams of protein thanks to the corn, slivered almonds, roasted soy nuts, and chia seeds. When I'm not adding any meat to salads (or even if I do), I love the addition of random toppings like these to give my salads a bit more staying power…because I seem to be hungry most of the work day. No me gusta.
Oh, and can we just talk about how salad dressings are severely underrated? A big part of my boring salad problem is I always use the same salad dressings, and they aren't the most thrilling to begin with. I've learned that dressings can really make or break a salad. And this BBQ ranch dressing was quite different from most I typically use…in a really good way.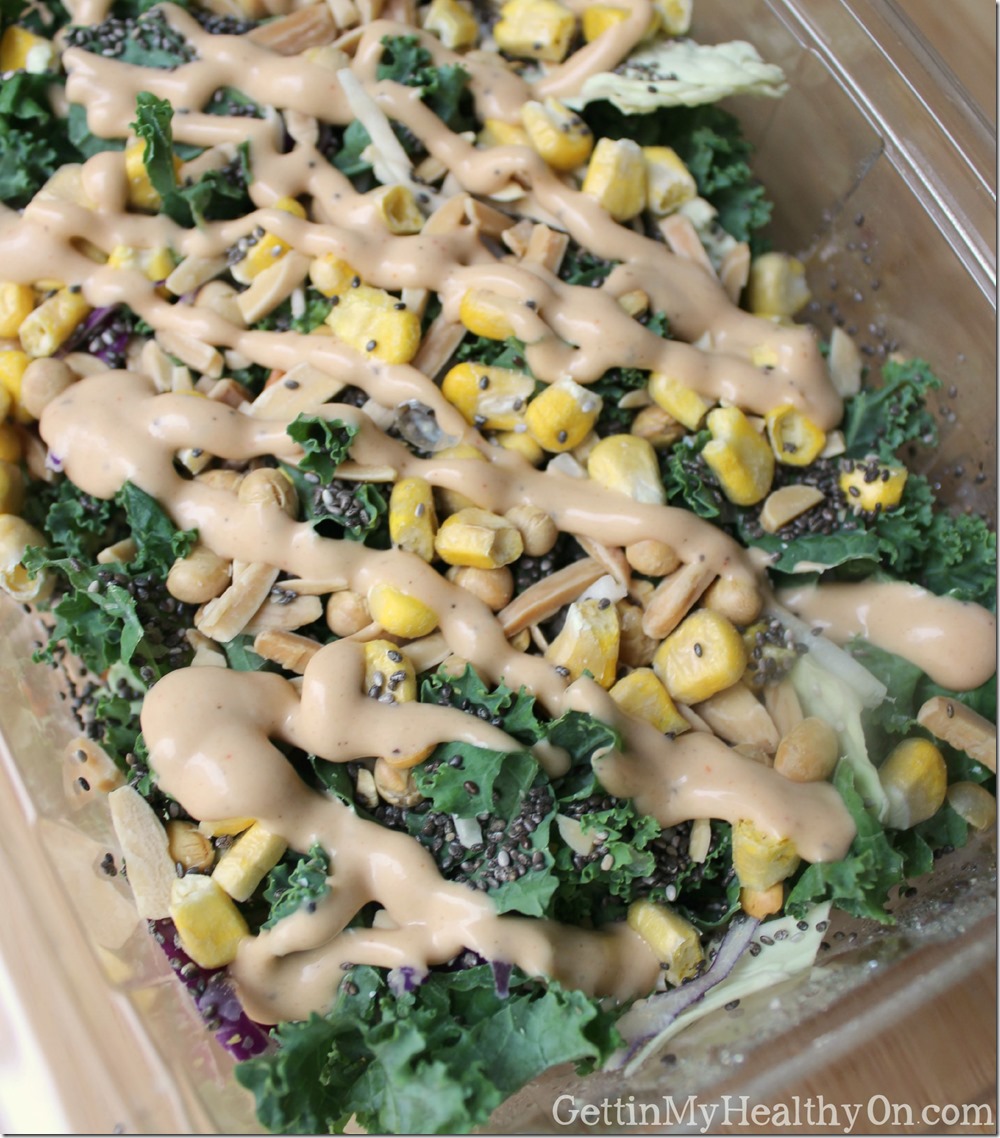 Overall, I thought these Eat Smart salads were a refreshing change of pace from my normal work lunches. While I don't regularly buy pre-made meals, I don't think there's any shame in getting food like these salads for a nutritious and convenient way to get through the week.
What do you like throwing in your salads?
Do you like to make your own lunches? Or stock up on pre-made kits like these?
I was selected for this opportunity as a member of Clever Girls; the content and opinions expressed here are all my own.