Comin' at you with a burn-so-good core workout today!
In my opinion, the most satisfying post-workout soreness is when your abs hurt. Why? Because I find it to be the most difficult area to work to the point of soreness. This might have something to do with my exercise form getting a bit "off" when I challenge these muscles too hard or rushing through the routine, but when I do a workout just right, that next-day soreness is so amazing. It really makes me feel like I got a legit workout in. When I do a core workout and it doesn't make me the slightest bit sore? Not cool. I want to feel like I'm making progress!
To mix up my workout schedule a bit this week, I created a new core workout that mostly focuses on the lower abs. As I was creating it, I didn't even mean to make it for the lower abdominal area; I was just writing down some exercises that I wanted to do. It turned out quite nicely, though, and created that wonderful sore feeling the day after I performed it. Aww yisss.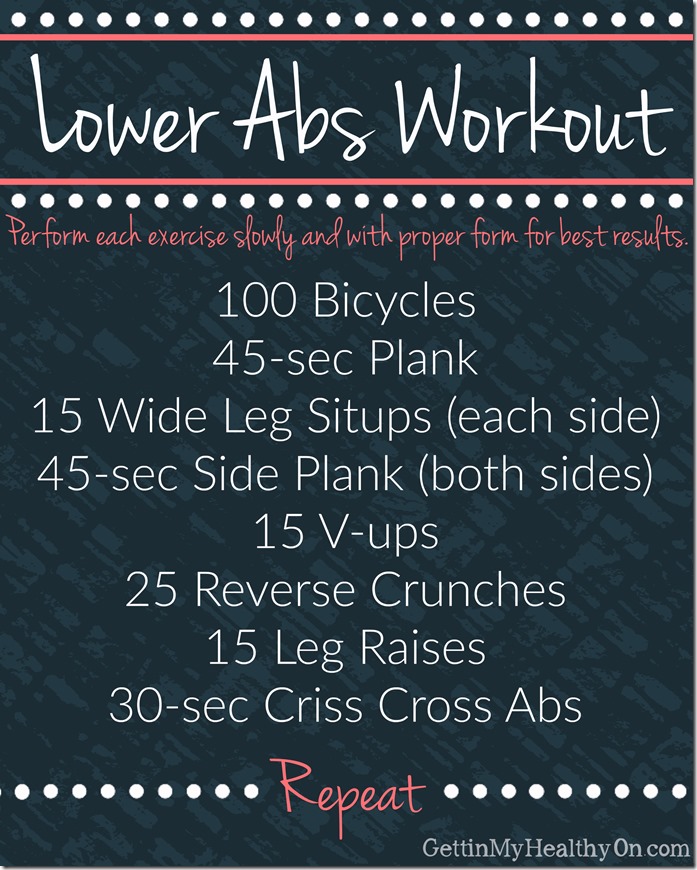 The only exercise new to this blog that I incorporated is wide leg situps (<—click for demo video). If you need to see an example of any of the other exercises in today's workout, you can find videos in my exercise guide.
And that's all I've got for today. 🙂 I hope this workout brings you the pain of post-workout soreness and also #gains.
Have a great weekend!
What's your favorite area of the body to workout?