Try this spin on nachos by using potatoes as your base instead of chips and loading them with all your favorite toppings!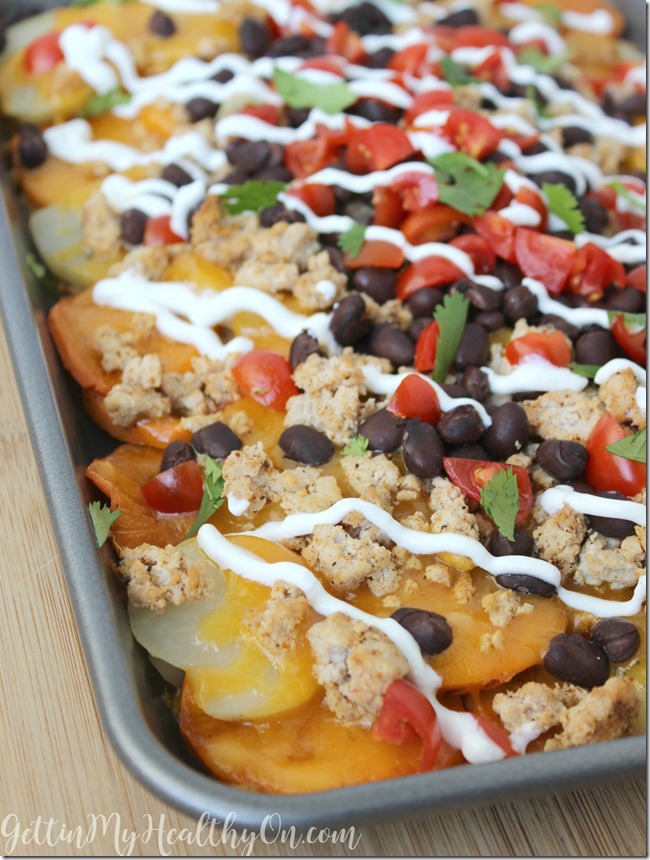 Happy Friday! One of the best parts of this day? For most of us, it means the busy week is over and some much-needed R&R is right around the corner.
Weekends tend to be a time of indulgences, and I don't see anything wrong with that! You know…as long as it's pseudo under control. 😉
I know I tend to slack on Fridays and Saturdays when it comes to eating nutritious foods. Vegetables? Ehhhh. Pizza and beer? I mean, okay! Nachos are one of those quick, throw-together meals we make once in a great while in our house—throw some chips on a baking sheet, shred a bunch of cheese on top, and boom, you've got a delicious dinner. I usually try to fight it because I know I shouldn't eat such a crappy "meal." Buuuut most of the time I give in because…nachos.
This past week, I decided to try something new that's a little better for me. We have potatoes that need to be used, so I busted out my mandolin slicer (because I recently got married and have all the fun kitchen things now haha) and got to work.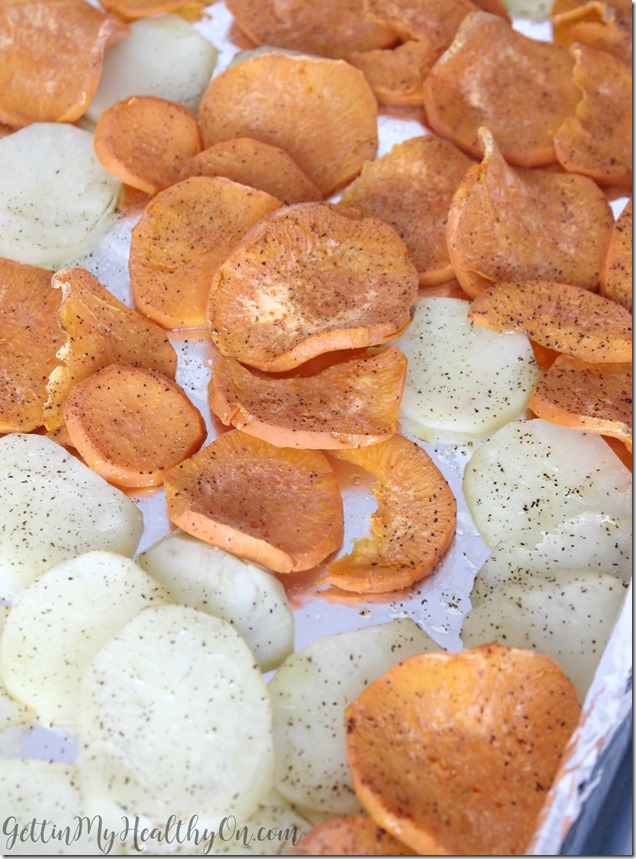 After baking the potatoes, I loaded them up with a bunch of toppings, like cheese, taco meat, and black beans. After that was a pile of melty goodness, I added some tomato, cilantro, and Greek yogurt (instead of sour cream).
Although the potatoes weren't crunchy like chips, the flavor was all there. Next time I might add salsa because I may or may not be obsessed. But I thought this was a tasty healthier alternative to the classic nacho situation.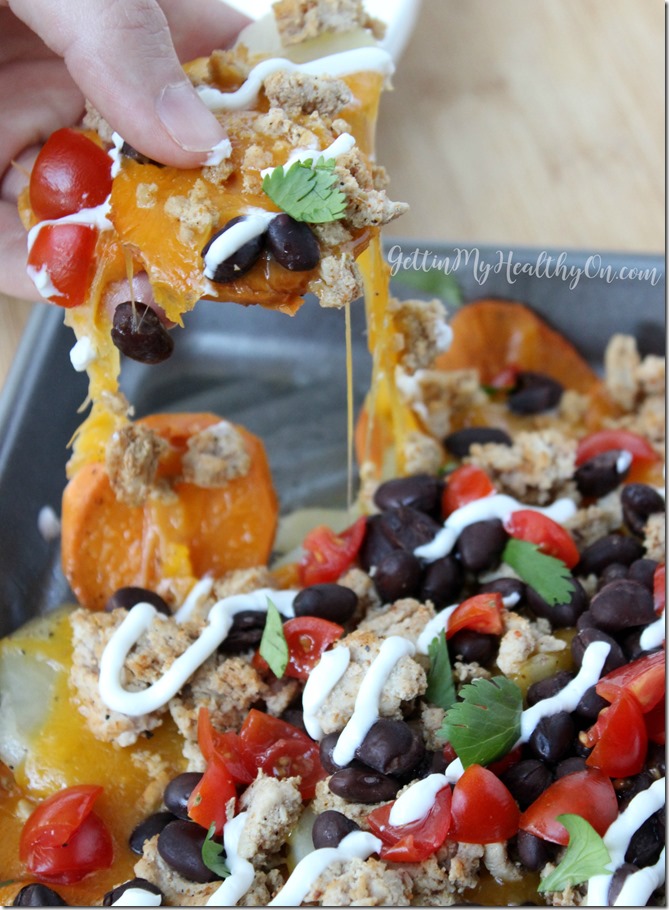 This can be modified to your heart's content with your favorite type of potato and any toppings you have on hand. So even though it's more work than chips + cheese, it's worth the effort!
Ingredients:
2 large potatoes (I used 1 sweet potato and 1 Idaho potato)
2 Tbs olive oil
Salt and pepper to taste
2 cups shredded cheddar cheese
1 cup ground turkey seasoned with taco seasoning
1/2 cup black beans
1/4 cup diced tomatoes
1 Tbs fresh cilantro
Optional: 2 Tbs Greek yogurt (or sour cream)
Instructions:
Slice potatoes about 1/4-inch thick, and place in one layer on a baking sheet (that has been sprayed with non-stick cooking spray). Drizzle olive oil over the top, and sprinkle with salt and pepper.
Bake at 425 degrees for about 15 minutes, or until a fork can easily pierce the potatoes.
Once the potatoes are cooked, layer on cheese, seasoned turkey, and beans. Bake for another 3-5 minutes, or until the cheese is melted.
Top with tomatoes, cilantro, and optional Greek yogurt. Serve immediately!
Recipe from GettinMyHealthyOn.com