Sometimes, food just shouldn't be mixed. Today's recipe, however, combines three breakfast foods that should be mixed.
Whenever I eat pancakes, I get sad because I also want some other classic breakfast foods, like eggs or sausage, but I can only eat so much before I develop a food baby. That's why I threw a bunch of my favorite breakfast foods together for a tasty concoction.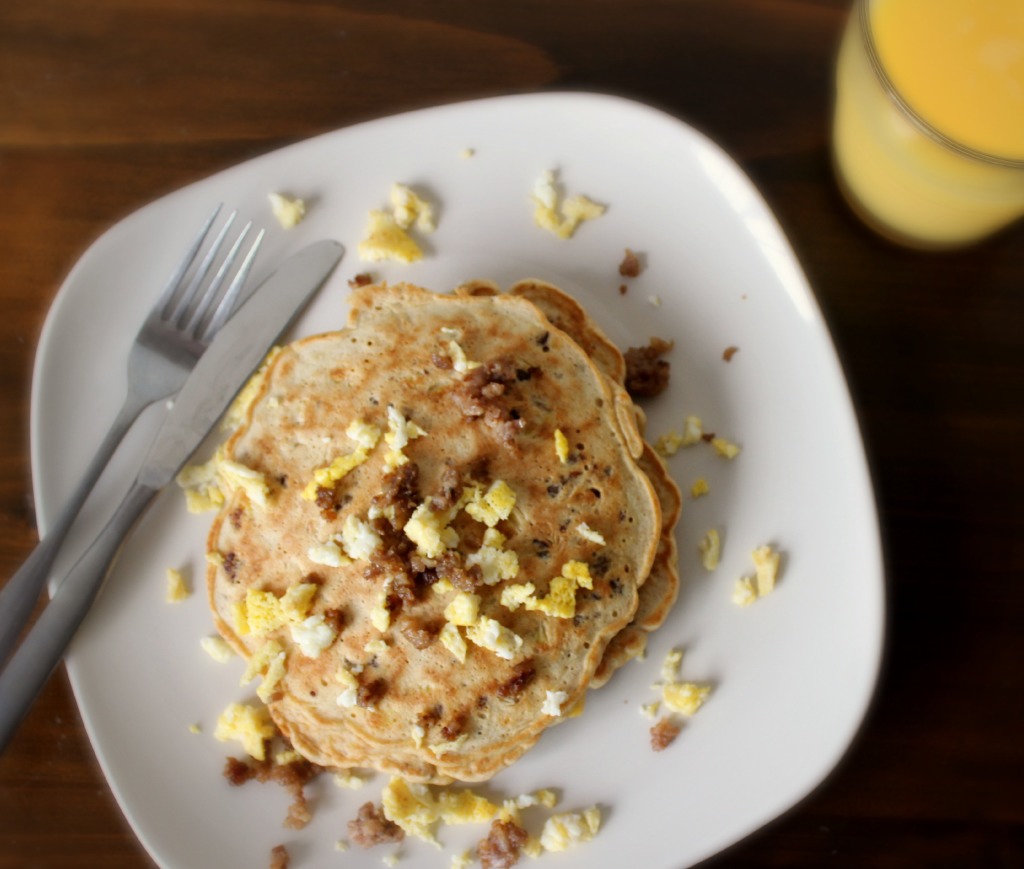 I don't usually like syrup-less pancakes, but these were so full of flavor that I honestly don't think they need sugary syrup on top. However, I drizzled some on for funsies, and sheiza, they were 10x better.
Ingredients:
Pancakes

3/4 c flour
1 tsp baking powder
1/2 tsp salt
1 1/2 tsp sugar
3/4 c milk
1 egg
1 tsp vanilla extract

Add-Ins

1/2 c ground sausage, cooked and chopped
2 eggs, scrambled
Instructions:
Whisk together flour, baking powder, salt, and sugar in medium bowl.
Mix in milk, egg, and vanilla until smooth.
Fold in most of scrambled eggs and most of sausage.
Spray skillet with non-stick cooking spray, and cook half of batter on medium until filled with bubbles and slightly brown on the bottom. Flip and cook for another minute.
Repeat with rest of batter.
Serve topped with remainder of pre-cooked sausage and eggs. Drizzle with syrup if desired.
Recipe from GettinMyHealthyOn.com
The thought of putting sausage and scrambled eggs inside of pancakes may freak some people out, and that's cool. I get it. But I highly recommend you try it out! I love the mix of flavors and the fact that I don't have to choose among breakfast foods now.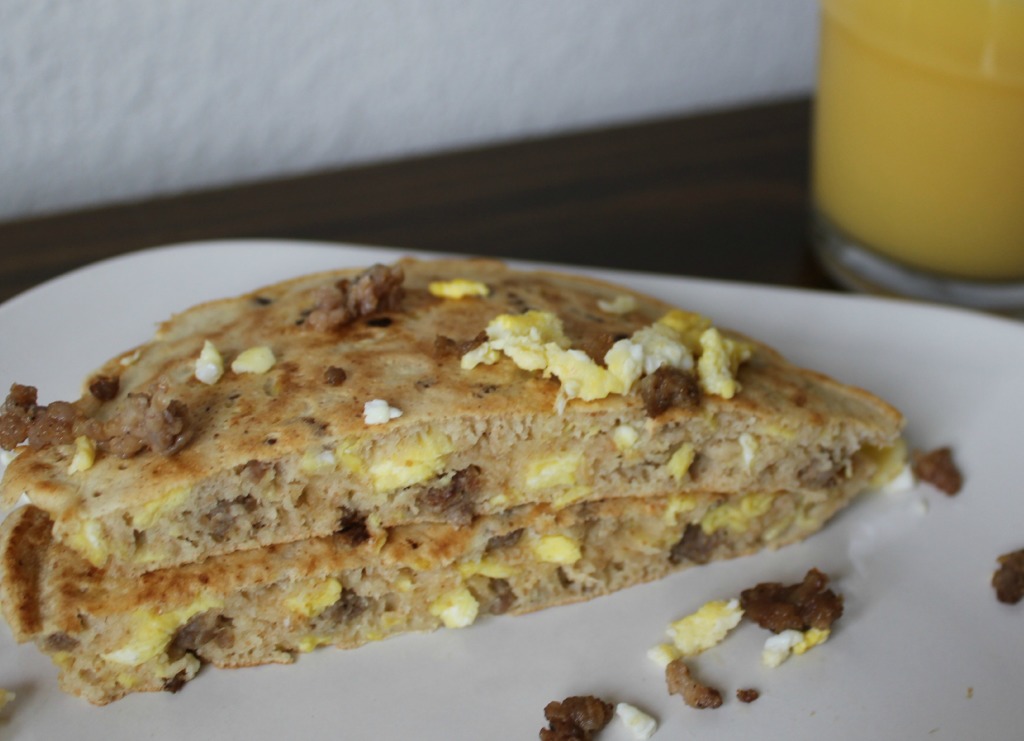 Enjoy! Make sure to check out my other recipes!