[Source]
Aww yeah. Mondays 1 through 4 are over. Happy Friday!
Before I get into the real meat of this post, here's a quick workout recap:
Workouts
Thursday: 21 pushups and my Keep It Light Treadmill Run, which I ended 5 minutes early because it apparently wasn't light enough for me.
Tonight: Circuit workout of some sort and no pushups. It's technically day 22 in my pushup challenge, which calls for 22 pushups, but I'm dumb and accidentally did pushups yesterday when I was supposed to be resting. Therefore, I am switching the days.
This Weekend: Unfortunately, I don't think we'll be doing thrilling activities like we did last weekend like hiking and running on the beach, but I'll figure out something fitness-y to do.
---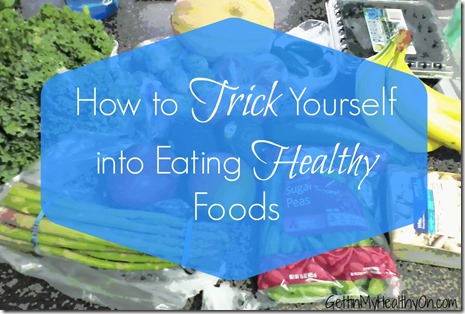 This post is kind of a follow-up from my diet intervention post. I've been doing really well with eating healthy lately, and I wanted to share how I've been able to do it. Eating healthy consistently is quite difficult in my opinion, so I hope you find my "tricks" helpful!
Buy an excessive amount
If you're overwhelmed with fruits and veggies, you'll probably feel inclined to eat some of them—or, at least that's how I've been feeling. This could be a good or bad thing though. You don't want all the produce to go bad, so you can't forget about it. I've found that the huge variety of healthy food that I have makes it much more appealing to eat.
This leads me too…
Don't use the crisper
As they say, "Out of sight, out of mind." It's so easy to forget about the healthy goods when you're not staring at it every time you open the fridge. Embrace your inner rebel and put the fruit and veggies on the actual shelves—crazy, I know.
On that note, put the crap where it IS out of sight and mind. This makes me think I should put all my candy in the crisper… Hmmm…
Turn your splurges into healthy versions of themselves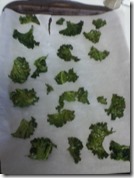 I declared via social media Wednesday night my love for kale chips, which I'd be more than happy with replacing normal chips with (that I try to eat very rarely, if at all). You could also replace ice cream with banana "ice cream" or do the zucchini chip thing. Basically, you can keep your habit of eating the badness, but turn it into a fruit/veggie party. It almost feels like you're eating delicious crap—but not really.
Whether it's delicious, healthy crap, or straight-up healthy foods, it helps if you keep it with you!
Bring a bag of it with you places
Lunch used to be the one meal where I could easily sneak in a bunch of veggies. Now that I work full time, I find it much harder. This past week I've been bringing fruit with me as well as veggies to throw on a sandwich. (I'm spoiled and have food staples at work available fo' free…so I usually choose free over healthier stuff brought from home.) If you know you'll be gone for awhile, throw a bag of carrots in your bag for later. Planning does wonders.
Throw it in your regular food
You don't have to change your entire menu to be a healthy superstar. If you like pineapple on your pizza, then I think you're gross, but hey! It's something healthier you're adding to what can often be a beyond delicious greasy, carbo-licious meal. You don't have to change your entire menu, just throw some D's on it something healthy in it. This could mean pasta, sandwiches, tacos, pizza, or whatever your heart desires. From spinach to apples to avocado, it helps to bulk the food up. Less of the bad, a little of the good.
Hey, it's a start.
Prepare in bulk ahead of time
Before I talk about this, I would like to contradict it. I'm not always big into this because when something is available, I don't want it. It's weird. It's when I don't have something that I want it. I'm a woman—what can I say?
Anyways, convenience makes a habit much easier to stick to. An example of the bulk preparation could be cutting up a bunch of veggies to snack on through the week (and not putting it in the crisper where it goes to die). You need less motivation to grab the snack than cutting it all up. I know my lazy self prefers a bowl of cereal over a bowl of veggies that need preparing.
Questions for you:
Do you follow any of these already?
How do you trick yourself into eating healthier? Any tips for others?
What's your favorite way to eat vegetables? Raw? Roasted? In a certain dish? I'm all about the roasted veggies (ehem, my roasted mushrooms "recipe").