It's Friday! And it's the first time in awhile I've actually cared!
'Tis the end of my first week of work, and it's been a good one. I'm pretty pumped for a relaxing weekend though. Anyone doing anything interesting for Easter? Perhaps you're going to eat some Peeps?
Not going to lie, I'm probably not even going to eat Peeps…at least not till after Easter. That's when all the candy is cheap! Woo!
After all those Peeps I'm probably not going to eat, I'll be probably do some cardio. Why? Because I've been really into it lately.
Workout
Everyday after work I've done some sort of cardio session, and HOT DAMN it feels great. I was afraid I'd be too tired after work to get in a good workout, but working up a sweat feels so good after sitting for so long.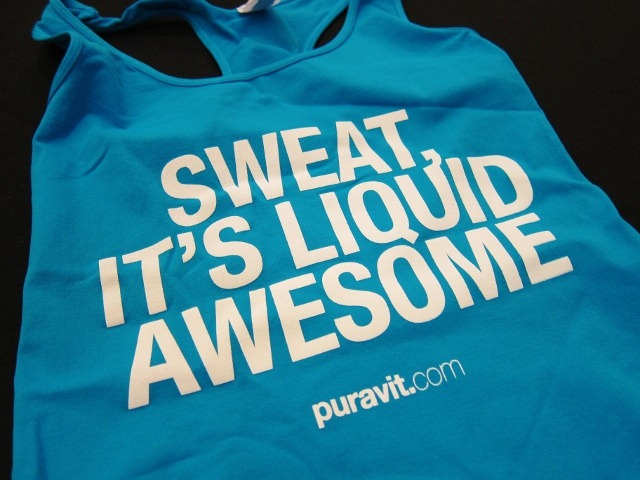 On Wednesday I had an insanely awesome run. At first I was super sluggish, but the last couple miles I ran super fast. Overall, I ran 6 miles in 53:02, at a pace of 8:49. Thursday's workout started with my 30 Minute Elliptical Intervals workout and ended with my Dumbbell Workout. Tonight, I'm just going for a run—probably around 5 miles? We shall see.
I'd say this working out after work thing isn't so bad after all. Plus, it's nice not having to wake up disgustingly early to fit in a workout when I'm still half asleep.
Speaking of working up a sweat…
How to Make Difficult Exercises a Little Easier
When I workout, I often alter exercises so I can complete more repetitions of each type. Some exercises I can barely even do because they're so difficult (i.e. V-ups). I figured I would share some of the common exercise variations I do.
Remember, just because you can't do many reps of an exercise the standard way doesn't mean you can't be a baller at a variation of the exercise! I know I love a lot of the following exercises (not you, burpees), but I have to switch them up a little to actually do them for more than 4 seconds. Without further ado…
Burpees: Make it easier by omitting the pushup part in the middle. This is how I do burpees. I'd die if I tried to lower myself in the middle of every burpee. Check out this video by Blonde Ponytail. She explains both versions of it.
[Source]
Leg Lifts: Make it easier by not lowering legs all the way to the ground. Same rule goes with Alphabet Leg Lifts. (Here's how to do it normally. Adjust the height you lower your legs to according to your own ability.)
Pushups: Make it easier by lowering yourself to your knees. Don't be ashamed to do girl pushups. They're still a great workout if you do them right! I used to do real pushups, but now I do the "girl" variety. Maybe I should work back up to the real ones… I just hate them so much…
Tricep Dips: Bend your knees. Depending on how weak I am in a workout, I may bend my knees so I don't die and can actually finish a workout..
Russian Twists: Make it easier by keeping your feet on the ground. To make it harder, raise them off the ground a little. If I'm using a weight, I sometimes put my feet on the ground. It just depends on how much energy I have.
V-ups: Make it easier by bending your knees when coming up. I always bend my knees. It's the only way I can do more than 2 reps.
What exercises do you tend to make a bit easier?
Do you get candy the day after a holiday when it's super cheap? Halloween is mainly when we go. Not sure if we'll get post-Easter candy.