Not sure if you've noticed, but there's this trend that has been gaining speed lately. Some call them Buddha Bowls; some call them Nourish Bowls; others call them Macro Bowls. Call them what you want, but they're making me feel inspired AF to eat healthy.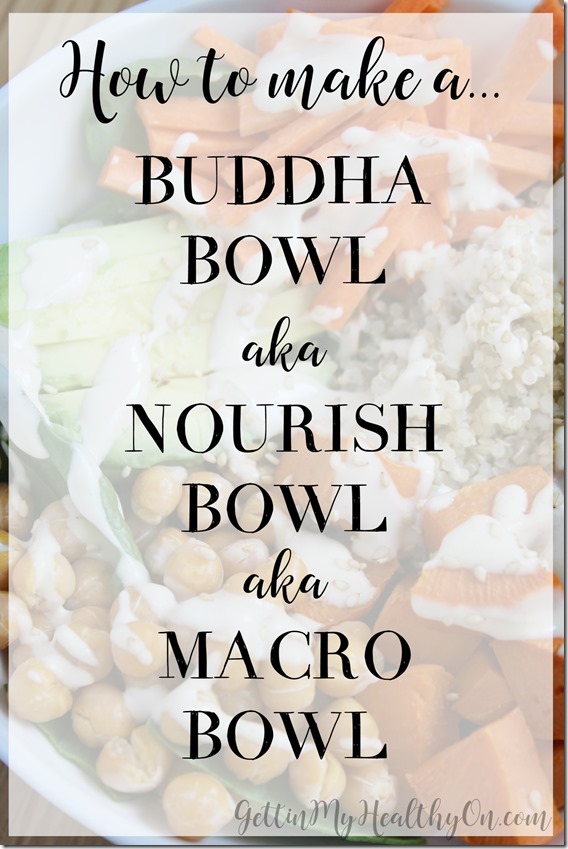 These nourishing bowls are packed with healthy foods and have become pretty popular among health enthusiasts. They're usually beautiful and colorful, use simple ingredients, include a variety of foods, and require some food prep up front, allowing you to throw together extremely healthy meals the rest of the week.
I'm convinced this healthy bowl phenomenon is the key to my eating much more nutritious meals—and with less effort.
I came across the term "Buddha Bowl" a few months ago, but it wasn't until I watched a cooking segment that included an interview with Hilaria Baldwin that this type of bowl really peaked my interest. She calls hers "Nourish Bowls," which is the name I personally prefer for the types of bowls I plan to start making.
Just a little background, there are three main types of bowl concoctions that I keep finding: Nourish, Buddha, and Macro Bowls. They seems to all be extremely similar, with slight differences.
What are they? In general, these bowl-based concoctions incorporate a balance of the following:
Base of whole grains (e.g. rice, barley, quinoa, etc.)
Raw or roasted vegetables
Protein (e.g. fish, meat, beans, tofu, etc.)
Other healthy fats as desired (e.g. avocado, hummus, nuts, seeds, etc.)
Dressing (optional; usually a freshly blended homemade mixture)
That's a pretty basic formula for the colorful, nourishing bowls. When it comes to their differences, here's a little look at the thought process behind Nourish vs. Buddha vs. Macro Bowls:
Nourish Bowl: also called Nourishment Bowls, are filled with simple, nutrient-dense ingredients to make a filling meal.
Buddha Bowls: also called Hippie, Glory, or Sunshine Bowls, are often vegan or vegetarian (think: plant-based proteins), but meat is included in some recipes.
Macro Bowls: also called Macrobiotic Bowls, include ingredients that are grouped together with the purpose of hitting all your macros—aka carbs, protein, and fat.
The definitions of each of these will vary a bit depending on the source you read, but what I shared above is my main takeaway of each. The general idea is…they're a little bit of everything and not a lot of any one thing.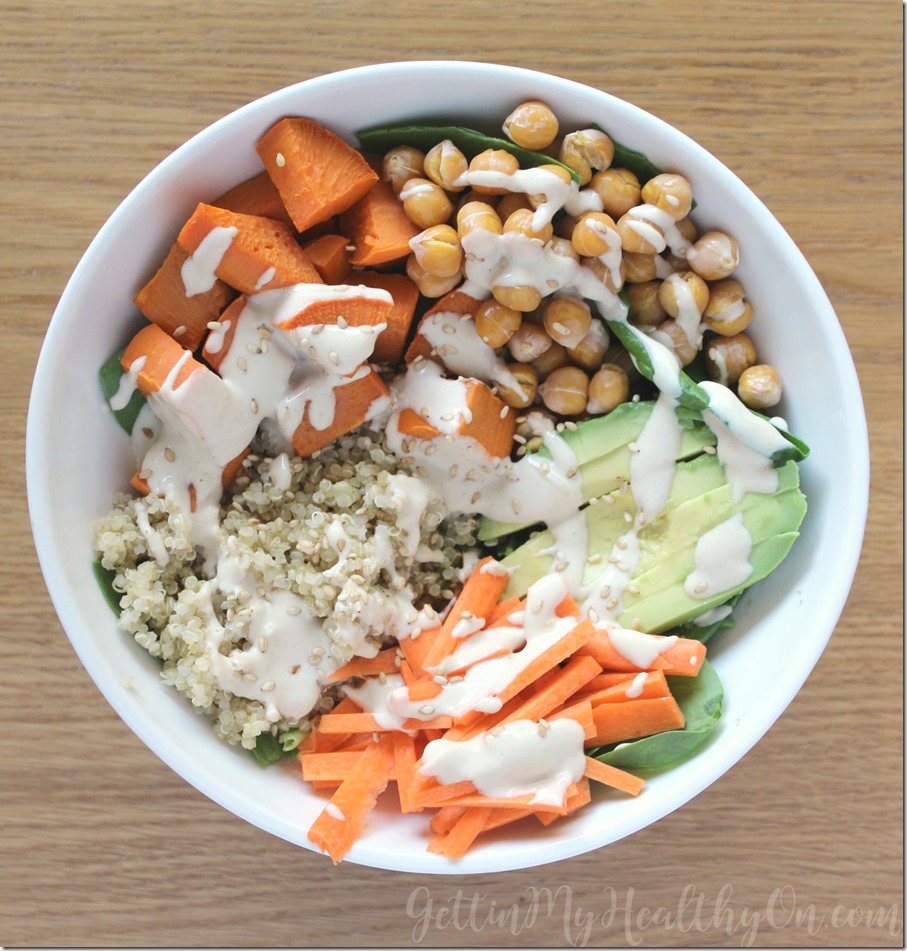 These one-bowl meals remind me of my Quinoa Protein Bowl—but on nutrient crack. I'm weirdly excited to start making my own "Nourish Bowls" with LOTS of delicious, colorful veggies. If I come up with any particularly amazing concoctions, you know where to find them. 😉
Until then, wish me luck!
Have you ever heard of or made your own Buddha/Nourish/Macro Bowls?
If you've made something like this before, what were your favorite ingredient combos?