When I was first considering the LiveFit Trainer, I knew I would be doing it without a gym. Since I wouldn't have the equipment the program revolved around using, I knew it would be a challenge to find alternative exercises using dumbbells or other at-home equipment. Well good news. If you want to do LiveFit without a gym, I've done all the work for you!!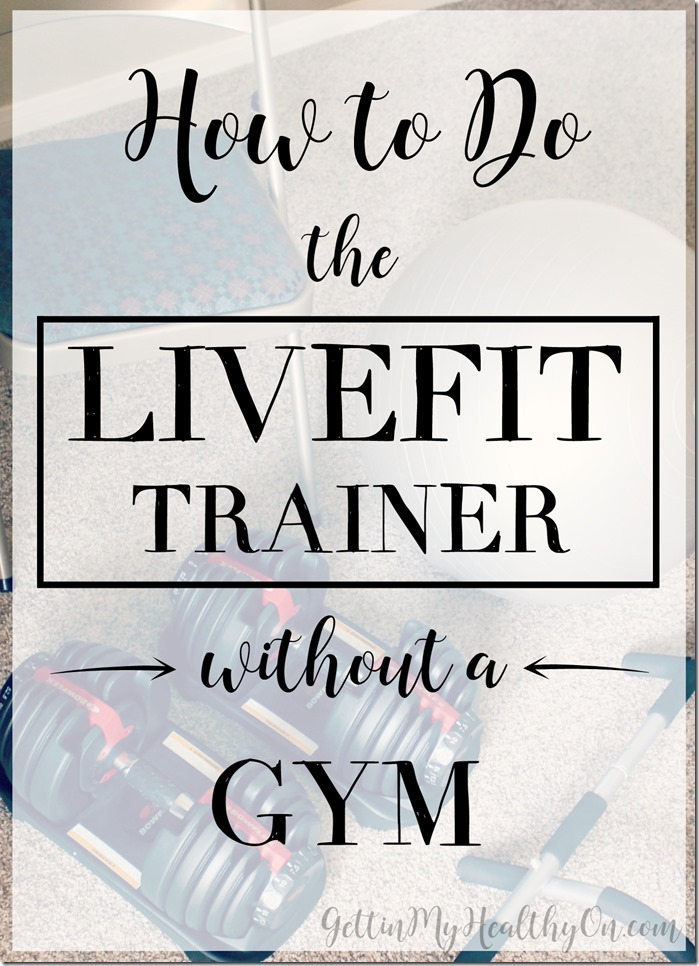 I mentioned in my LiveFit results and takeaways post that even if you don't have access to a gym, I still think it's completely worth doing. I learned a lot, am much stronger, and feel excited about working out again. It was a different type of program for me, since I'm not used to heavy lifting as my major focus, but I thoroughly enjoyed the change.
Please note: if you do LiveFit without a gym, you may not get the same results as if you were completing each workout exactly as designed. However, I found alternatives using at-home equipment that work, more or less, the same muscle groups. Throughout the program, I wrote down the exercise alternative so I could quickly reference them should they pop up in future workouts. It worked out shockingly well.
So when I say "at-home equipment," I'm referring to the following:
Chair
Exercise ball
Pull-up bar
Dumbbells (up to 50 pounds each; I highly recommend BowFlex's adjustable weights)
Towel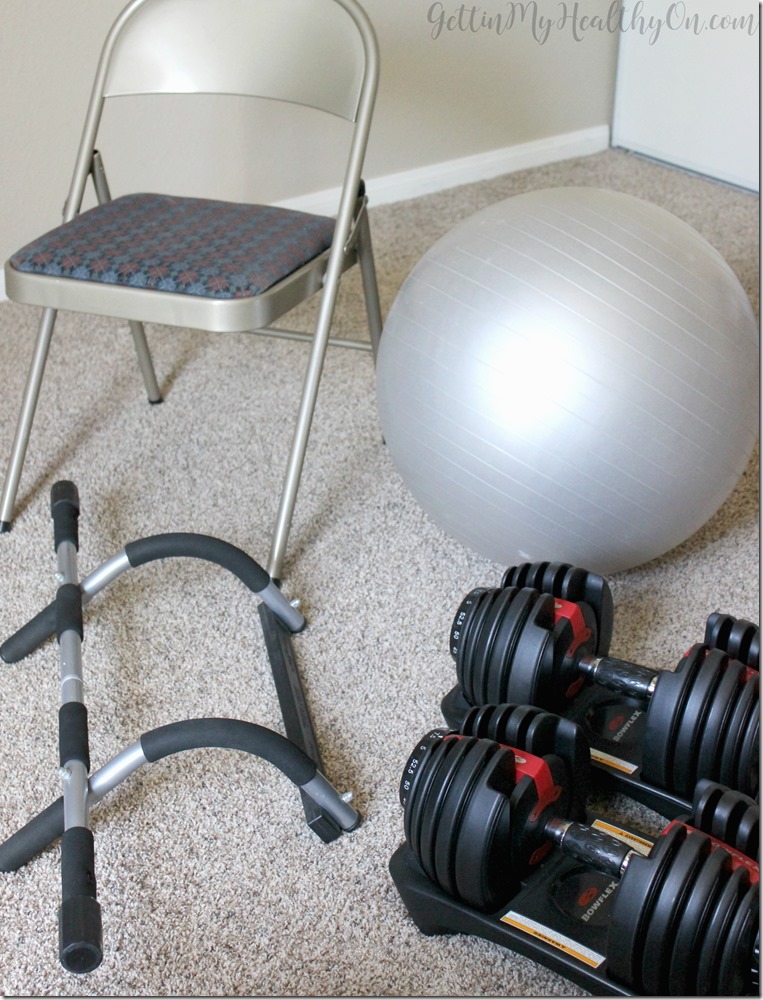 Ideally, you'd also have a workout bench, but I made due without one by either using our bed or putting the exercise ball next to the chair, so I could lay on the ball while putting my head on the chair. (Without doing this, my neck felt overly strained while I was laying on the ball.) Do what works best for you though!
Since there are SO many exercises, I didn't want to put a massive list on here. You can click on the shareable Google Doc link below to see all the LiveFit gym exercises and dumbbell alternatives. I've also linked to YouTube videos I found of many so I could quickly refer to examples.
Alternative Exercises for At-Home LiveFit Trainer 
As you get into phases 2 and 3, you may notice that some of the alternatives duplicate some of the exercises actually built into the workouts (such as Lunges or Squats), but I got around this by either doing a similar exercise instead or mixing up the order of the workout for that day. It definitely takes a little bit of tweaking here or there, but for the most part, the alternatives work well to simply perform in place of the stated exercises.
Feel free to ask me any questions that pop up! I hope this helps some of you as you navigate through the system sans gym. After awhile, you start to remember the alternatives and don't need to reference the doc quite as much. 🙂