Make your own taco seasoning from scratch with this recipe that combines basic herbs and spices for an especially flavorful blend to be used in a variety of dishes.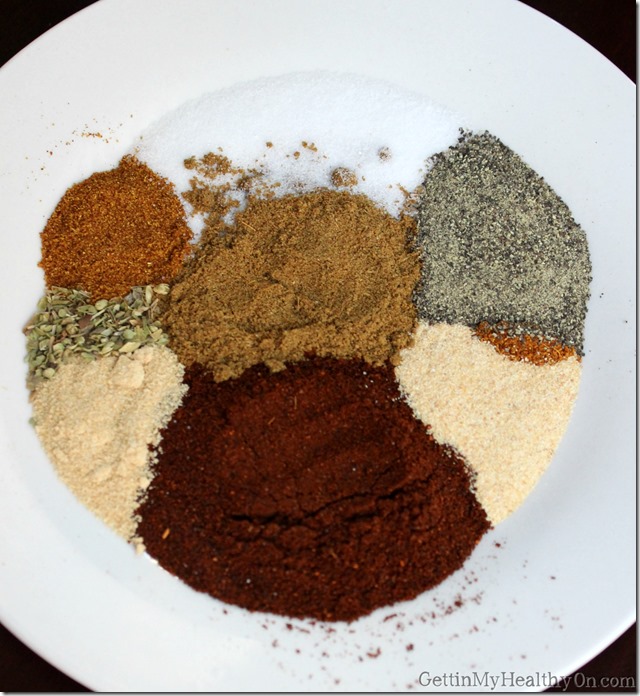 There are quite a few dishes and ingredients that I make from scratch that I don't really think about anymore – I just do it, not considering how abnormal it may be. Things like my pizza crust, ranch dressing, or nut and seed granola bars – I've started making a lot of items over the past couple of years because 1. it's more affordable, 2. I can customize it how I please, and 3. I know exactly what I'm consuming (no crazy additives). One of the latest concoctions I've started making homemade is taco seasoning.
I used to buy taco seasoning packets at the store like most people do. Then I started just sprinkling in a little of this and that on the ground meat for tacos. Within the past six months or so, I've actually been keeping a bottle of homemade taco seasoning on hand to use as we please in a variety of dishes. It adds the best flavor – quite possibly better than the packets – and I can't go back to store-bought anymore.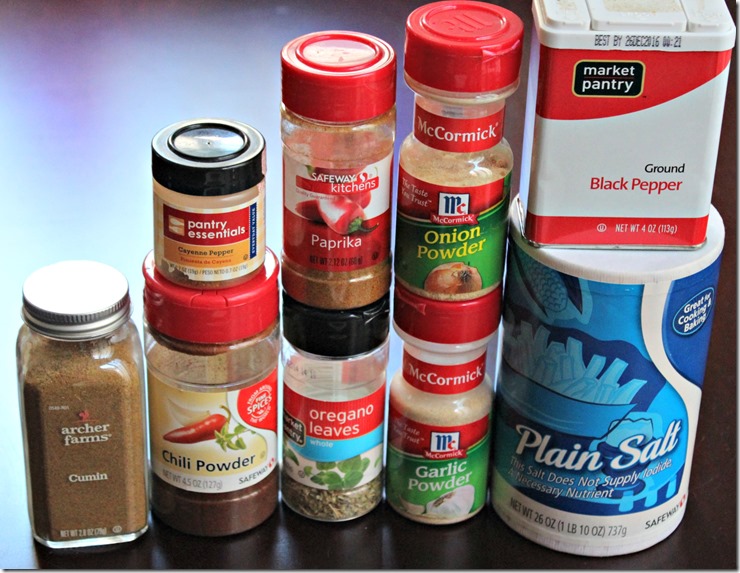 As you can see above, my version combines cumin, cayenne pepper, chili powder, paprika, oregano, onion powder, garlic powder, black pepper, and salt. These are 9 spices that I always have on hand (and use quite a bit for cooking in general), so it's easy to just throw together the taco seasoning blend without too much effort.
Once I've combined all the ingredients in a bowl, I use my handy dandy little funnel to pour it into an empty spice container that I have.
Adapted from Allrecipes.
Ingredients:
1 Tbs chili powder
1/2 tsp garlic powder
1/2 tsp onion powder
1/8 tsp cayenne pepper
1/4 tsp oregano
1/2 tsp paprika
1 1/2 tsp cumin
1 tsp salt
1 tsp black pepper
Instructions:
Combine all ingredients in a bowl.
Keep on hand to sprinkle as much, or as little, as you want in Mexican-inspired dishes.
Recipe from GettinMyHealthyOn.com
You can adjust the measurements based on your preferences. If your family is big into spicy food, you can up the cayenne pepper. I like to keep my blend pretty mild and add in more later if I so desire (or just rely on hot sauce because Sriracha completes me).