Day 2 of P90X workouts and crazy healthy nutrition plan, and I already have a healthy recipe to share!
I love the idea of making homemade salad dressings, but the few recipes I've tried turned out…not very good. Since I'll be eating a lot of salads over the next few months, I decided to work on a yogurt-based ranch recipe to top my salads with. I used several recipes online as reference, but didn't have buttermilk or dry milk or chives or whatever else that a lot of recipes called for. After tweaking the recipe numerous times and eating way too much homemade ranch by itself, I finally settled on the recipe and am pretty excited about it.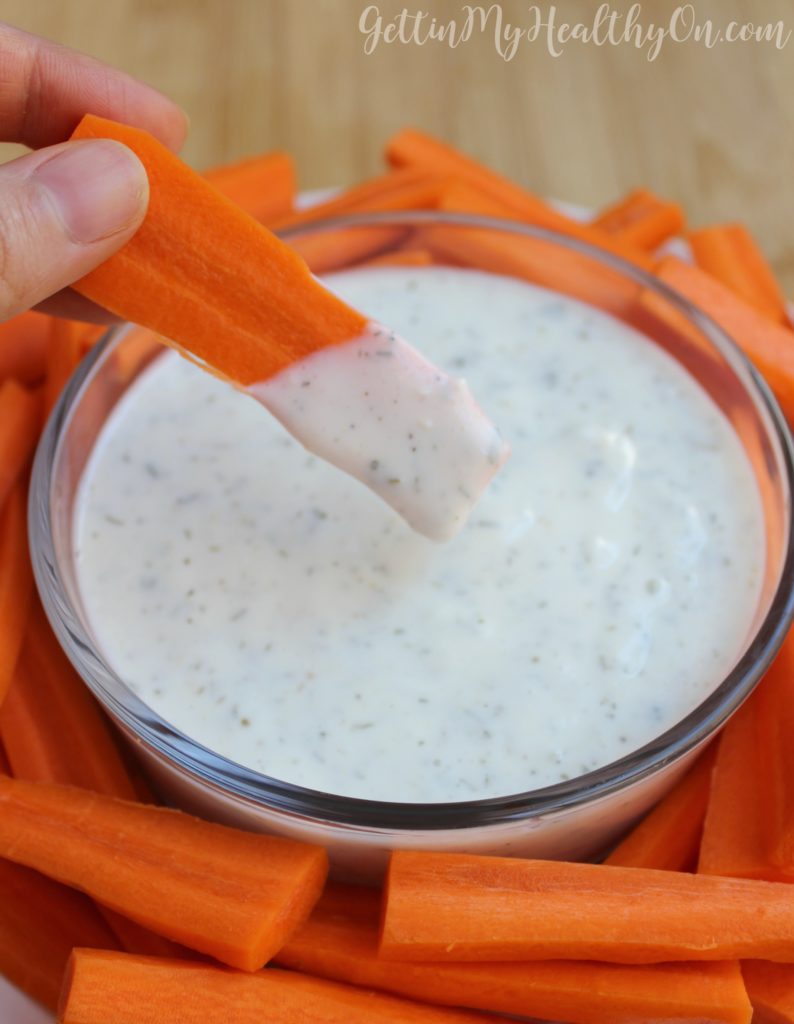 I will say, though, that this recipe is not for everyone. I've kind of aquired taste for plain Greek yogurt, so the fact it sticks out a bit in this recipe is okay with me. Just keep in mind this will taste differently from traditional ranch, and not everyone may like it. However, I personally think it's worth the massive improvement in nutrients.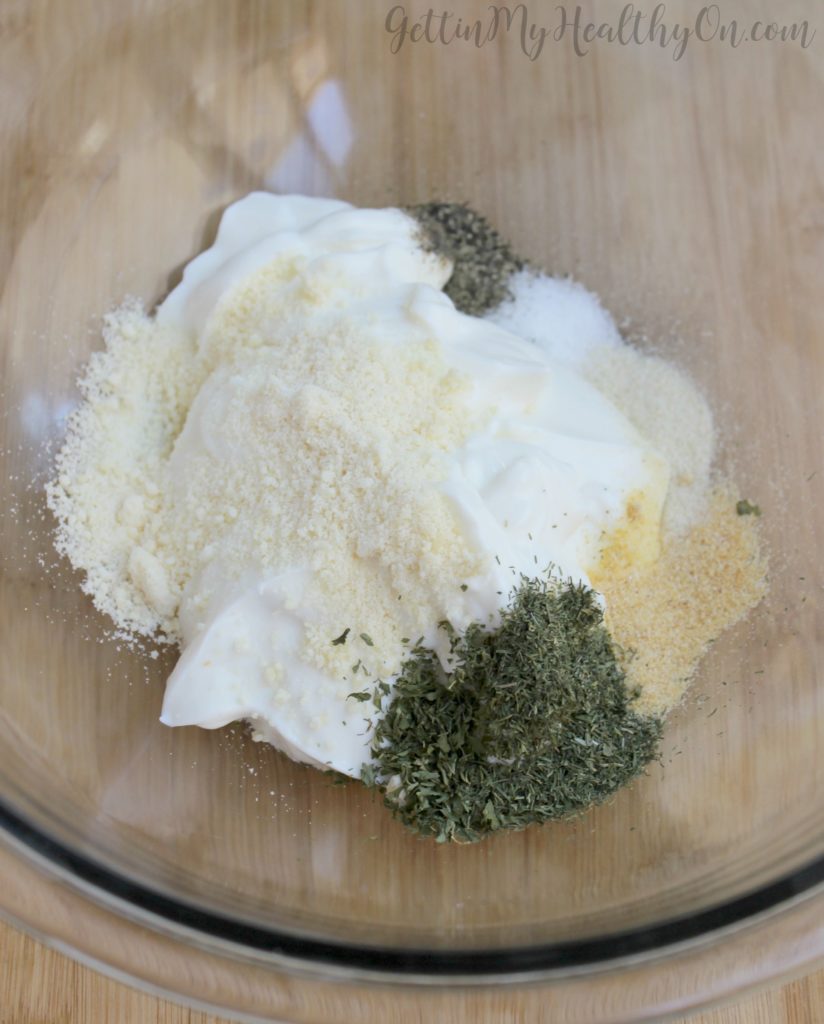 In a small bowl, I combined milk (2%) and just a tiny bit of white vinegar and set that aside. (This will create a homemade buttermilk.) Then in a larger bowl, I added plain Greek yogurt, grated Parmesan, and a whole bunch of seasonings (aka dried parsley, dried dill, garlic and onion powders, salt, and pepper). At this point, I poured the milk-vinegar combo into the larger bowl and whisked it all together. Voila! You've got a Greek yogurt ranch concoction.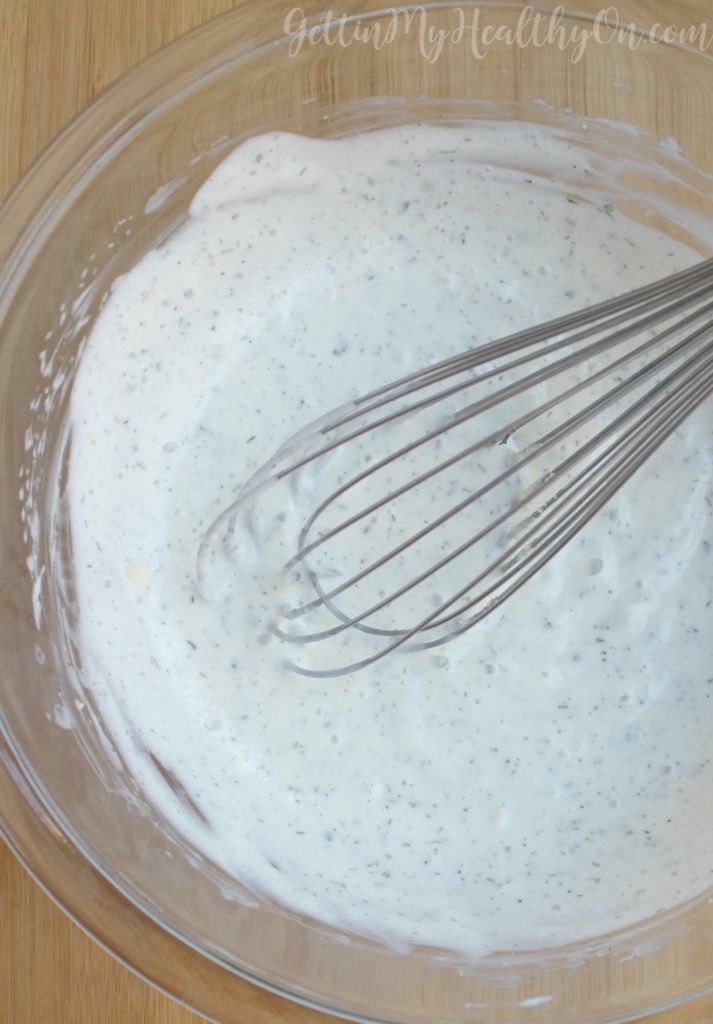 Just a heads up, this is a ranch dressing recipe; not a ranch dip. However, if you just omitted a bit of the milk, it'll be a thicker consistency and much better for dipping. 🙂 Without further ado, here it is!
Homemade Ranch with Greek Yogurt
Ingredients:
1/2 cup milk*
1/2 tsp white vinegar
1 cup plain Greek yogurt
1 Tbs grated parmesan
1/2 tsp dried parsley
1/2 tsp dried dill weed
1/2 tsp garlic powder
1/4 tsp onion powder
1/4 tsp salt
1/8 tsp black pepper
Instructions:
Combine milk and vinegar in a small bowl. Set aside.
In a larger bowl, combine yogurt and all seasonings. Add milk-vinegar mixture, and whisk until all ingredients are combined.
Serve immediately or store in the fridge for a couple weeks.
Notes:
*1/2 cup of milk will provide a thinner dressing consistency. For more of a ranch dip, only add 1/4 cup of milk.
Recipe from GettinMyHealthyOn.com
I'm hoping to add more dressings to my healthy recipe list, but I'm happy I have this for now! I've found this to work well on salads, to dip veggies in, and even for a condiment on chicken. Let's be real, though, the possibilities for ranch are endless.
Side note: Make sure to check the expiration date on the milk and yogurt. This only stays good as long as those do!