So today is December 22nd, and I'm still not done doing my Christmas gift shopping/creating (DIY for the win). I'm really good at procrastinating when it comes to gift giving, but it gets done, so that's all that matters. If you're still searching for things to get someone – more specifically, a runner, or if you want to go shopping for yourself (I'm with you), I've put together a guide of awesome running-related gifts that I personally want or already have and frickin' love.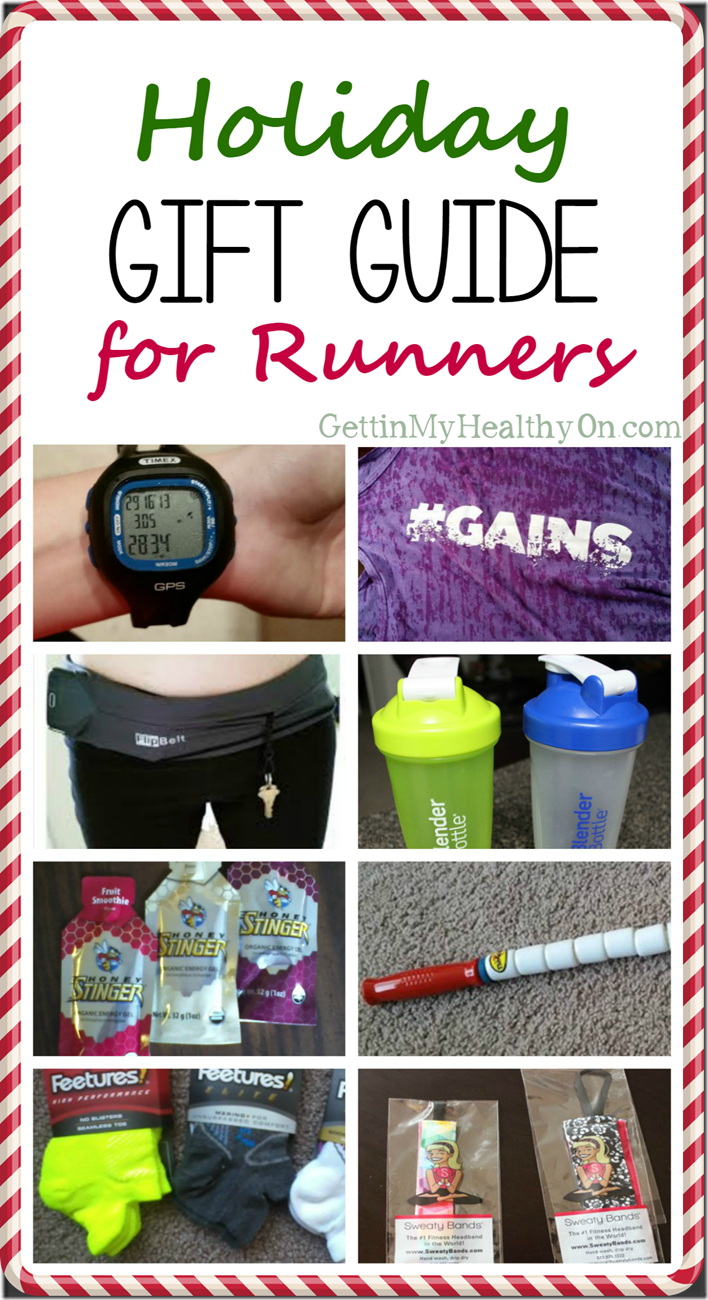 Running Apparel – I love Old Navy and Marshalls for inexpensive awesomeness (e.g. yoga pants, track jackets, athletic shirts, etc.). OR, you can go on a site like Etsy to get something especially fun like the tank top below that I got as a secret santa gift from work from a friend. P.S. This is one of the things that I frickin' love.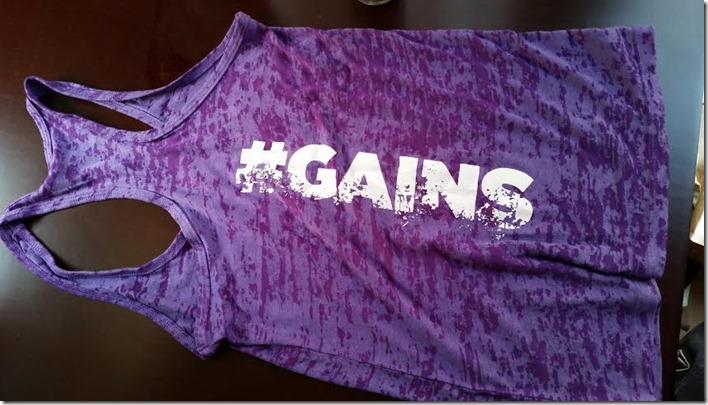 Runner ID Bracelet – This is one of those things I feel like I should have. I think they usually have your name and emergency contact numbers on them, so you wear them while you run and if, heaven forbid, something bad happens, a stranger can help you. Brands I've heard of are Road ID and IDmeBand.
Athletic Headphones – So headphones kind of suck when you need to workout. They fall out of ears and just generally suck. There are some headphones recommended for sports that would work great as a gift, or I've found over the ear ones to work beautifully – more specifically these Philips headphones.
GPS Watch or Heart Rate Monitor – I got this bad boy 2 1/2 years ago for my birthday, and I absolutely love it. I highly recommend a GPS watch or even a heart rate monitor for fitness tracking. (Ignore my time; hills aren't fun.)
Race Medal Hanger – Since we've moved, I really want to get a wall hanger for all of Matt's and my racing medals. This would be an awesome gift to get any runner, and I've found a lot of cute ones on Etsy.
Foam Roller or Stick – I got my foam roller for under $15, and we recently got an athlete stick from RoadRunner that was maybe $25? I can't really remember. They both work wonderfully to help with recovery during intense race training (or if you're a masochist because they hurt).
Fitness Headbands – These are an easy gift and come in so many colors and designs. I'm quite fond of BIC Bands and Sweaty Bands (as pictured below) because they stay in place, which is pretty much unheard of in the world of elastic headbands.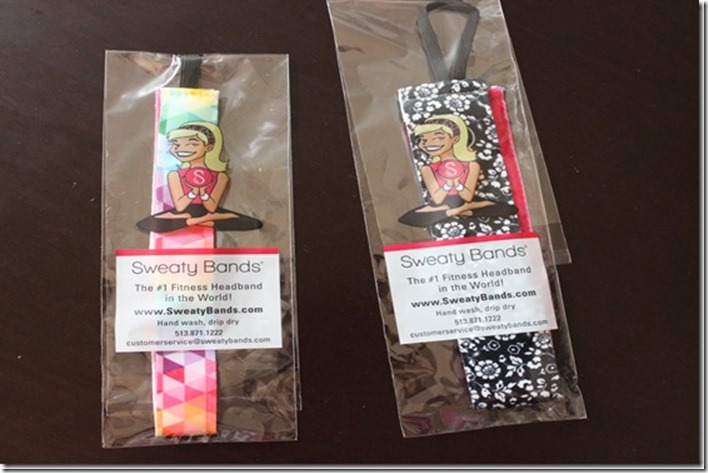 Running-Themed Jewelry – If you know someone who has recently accomplished a running feat (maybe a half or full marathon), a necklace or bracelet would be an awesome gift to show them you think they're cool, and they can show the world they rock.
Subscription to a Running Magazine – I'm a sucker for running magazines, so I think this would be a fun, simple, and inexpensive gift.
Running Socks – You haven't lived unless you've worn running socks. They just feel so right. I'm all about brands like Feetures! or maybe socks from Pro Compression because they're comfy and help keep blisters at bay.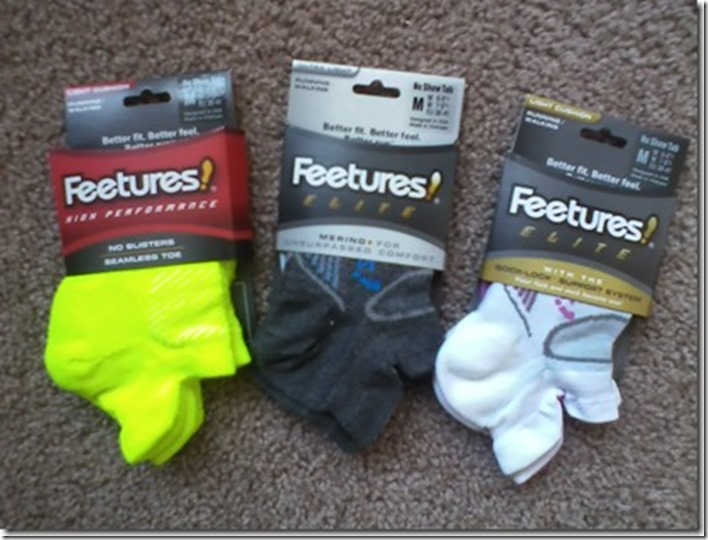 Pedicure Products – There's no doubt that runners' feet are horrific. Prettify your person's feet with some lotion or maybe a pumice stone.
Gear for Cold Weather – If you're in a cold state, then gear like hats, headbands to cover the ears, gloves, or maybe even something like Yaktrax (for running on snowy/icy roads) would be a practical gift.
Running Belt – This type of product is newer to me, but I had the chance to try the Flip Belt recently – spoiler alert: it's another "frickin' love" product. It's a great way to keep your keys, phone, iPod or whatever else you/your person like to run with in a convenient location. Other brands you could look into include iFitness and SPIbelt.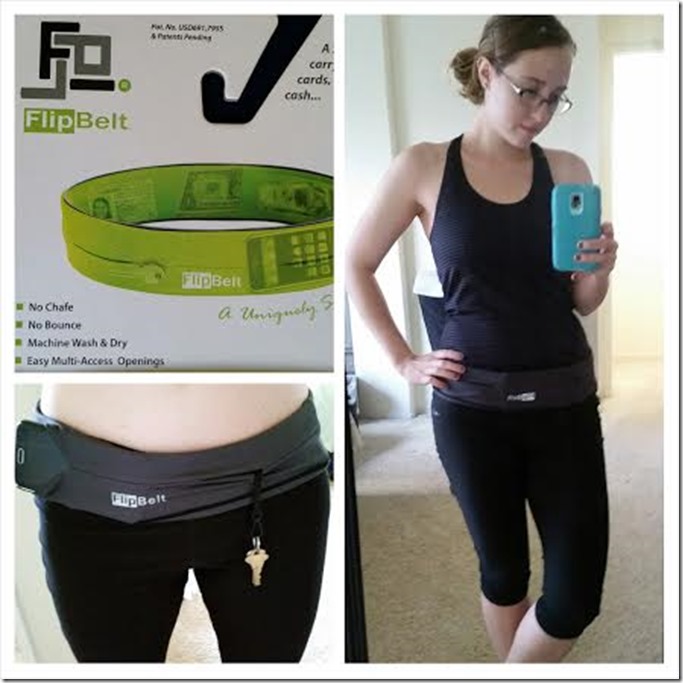 iTunes Gift Card – I'm always wanting new music to make more race playlists because I get so bored with what I have and then just end up making weird ones like my Throwback Rap Workout Playlist, 90's Pop Workout Playlist, or Ska Music Workout Playlist. Give your runner person some music money to fill up their iPod.
Protein Shaker – Even for the non-runner, this would make a great gift for someone who drinks protein shakes. I love my Blender Bottles because they get the powder chunks out and #gains.
Little Bit of Everything – An idea that I really love – that is also way easier than one, bigger gift – is just to get someone a basket of relevant randomness. I wrote a post awhile ago about a  DIY Healthy Sample Box that could be tweaked into a running sample box by including items like energy gels, protein powder, sunscreen, sunglasses, or maybe any item listed above. Follow your heart, people.
Hope you found this useful. At the way least, now you know what to get me for Christmas.

Do you have a fitness Christmas list of sorts? If so, what are some things you're wanting?
Anyone have exciting plans for the end of this year?!