Before we enter 2015, I figured I'd take the time to look back at 2014 and highlight some awesomeness that I shared on this blog. From races to popular posts to other randomness, I think it's fun to look back at all that happened and do a bit of reminiscing….in the form of bullet points. If you want to read more about any of the below highlights, feel free to click on the links to check out the related posts.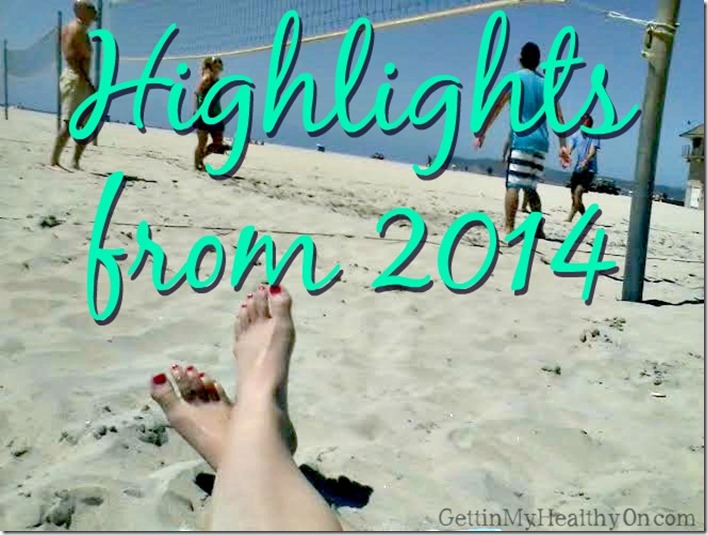 Races
Over the course of the past 12 months, I ran a total of four races – 75% of them where 5Ks, but that's beside the point. My goal is to run at least a half marathon every year to make sure I maintain that mentality that I CAN do it. (By the way, surprising/exciting news on the race front in the next couple of weeks. Dun dun dunnn.) See below for the fun I participated in:
Top 5 Recipes
I stepped up my game this past year in creating and sharing more recipes, and thanks to Pinterest, especially, a lot of people were able to find them and have their life changed forever (I'm assuming this is what happened. #humble) See below for the top 5 Gettin' My Healthy On recipes of 2014:
Top 5 Posts
Despite not having a super exciting life, I keep coming up with ideas for blog posts, and for some weird reason, people seem to read them (thanks, by the way!). Based on the analytic gods, the below posts were the most visited from the past year:
Other Highlights
And what's a Gettin' My Healthy On post without some randomness thrown in? Check out some other exciting moments that happened over 2014 that I blogged about:
And there you have it: a collection of good times I've shared throughout the year.
What are some highlights from your year?