Before I get into the spicy and delicious, I have the pleasure of announcing the winner of my NeoCell protein powder giveaway!
Congrats to Rosie! Hope you enjoy the protein powder as much as I have. 🙂 Thank you everyone who entered!
Okay, now let's get down to business. Buffalo Chicken Dip — it's delicious. It's an awesome snack to bring to a party, and I'm pretty excited to have come up with a healthier version. Matt was quite fond of the dip because it's loaded with Frank's hot sauce. He puts that stuff on basically everything, so it was right down his alley. Warning: it IS a bit spicy, BUT if you want to decrease the hotness (and unfortunately, the healthy factor), you could use buffalo sauce instead of the straight-up hot sauce.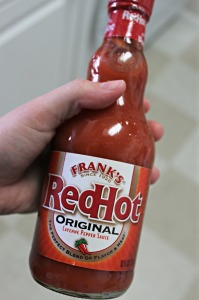 Either way is amazing. It's a super easy recipe, just gotta mix a few ingredients together and throw it in the oven. I personally like to top it with some shredded cheese, but that's just me.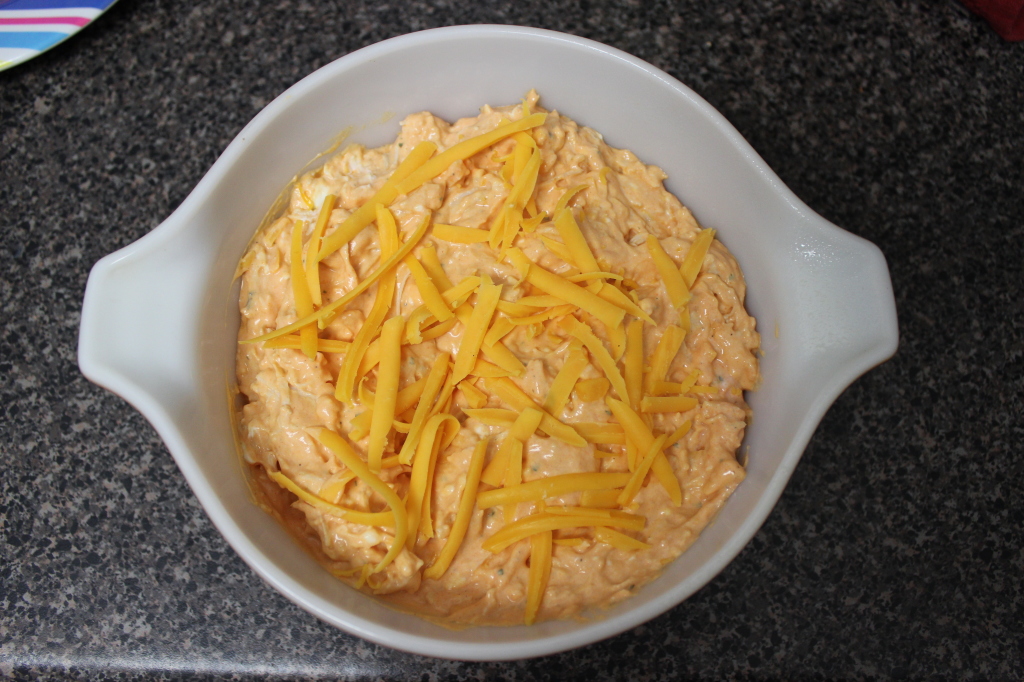 The recipe is healthier than many buffalo chicken dips because it uses low-fat cream cheese (which you don't notice mixed in) and my homemade ranch recipe that has a base of plain Greek yogurt. Yay added protein!
Healthier Buffalo Chicken Dip
Ingredients:
Instructions:
Combine all ingredients in oven-safe bowl.
Bake at 350 degrees for 20 minutes or until heated throughout.
Serve with veggies, crackers, or chips.
Recipe from GettinMyHealthyOn.com
Hope you find it enjoyable!! Make sure to check out my other healthy recipes.