Hey, party people!!
It is the most beautiful day of the week – Friday!! You know what that means: Time to avoid alcohol, go for a light run, stay hydrated, and get plenty of sleep.
Oh wait – that's because my half marathon is in 2 days.
On Monday I mentioned I might be injured, so I haven't run since Sunday. That plus I've had wrist problems, so working out has been quite the limited activity. My knee has gradually felt better throughout the week, thanks to lots of icing and rest, so I decided to test it last night. I biked for 15 minutes and then lightly ellipticized for 15 more minutes. Doing a light workout felt amazing, and my knee actually felt fine – maybe a little tight – but I'm quite relieved. Today, I'm going to attempt a light 2-mile run to see how that goes.
All I know is I'm going all out on Sunday during the race, so let's hope my body cooperates. We have free admission into the safari park afterwards, so I'd really like to be able to meander about.
In preparation for the race, I've been gradually building up a running playlist over the last week, and I have finally completed it. My commute to work plus my excess time spent running typically leads to me being sick of all music. Therefore, I had to really start digging.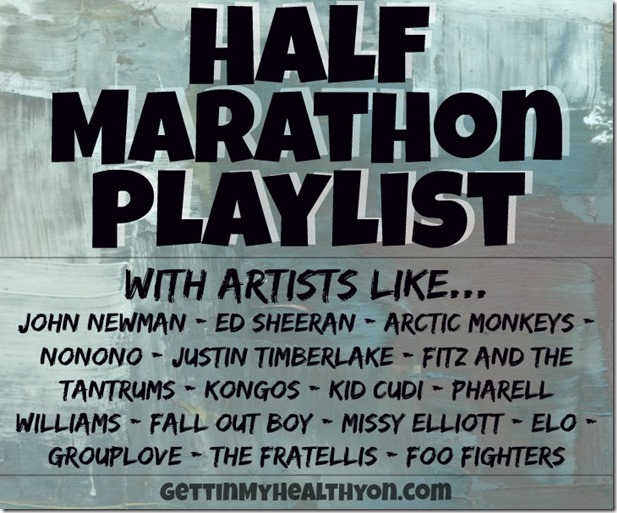 I've got an interesting mix of rap, pop, rock, and whatever else. There's some new music and some older. I'm not letting myself listen to the playlist until it's race day just so I can be surprised with all the goodness I've added. You can listen to it below:
What about you:
Can you listen to playlists over and over? Or do you get sick of music pretty fast like me?
Do you have any races coming up?
What are you most looking forward to on this fine May weekend?