Fact: Mondays aren't very fun.
You go back to work and longingly say goodbye to the weekend. Womp womp. Well to spice up your Monday morning a teensy bit, I'm sharing a colorful cookie recipe today.
Awhile ago, I found a funfetti cookie recipe that was absolutely delicious. I'm more used to buying a box of funfetti cake mix and making it into cookies (one of the greatest things I learned in college…ish). Ever since I made them from scratch, though, there's no turning back. Unfortunately, like most cookie recipes, the funfetti cookie recipe just seemed super unhealthy. While cookies are obviously not the most nutritious food, that doesn't mean you can't make them a wee bit less sinful. Enter Greek yogurt. By substituting some Greek yogurt for a whole stick of butter, BOOM! Less saturated fat and more protein — win, win.
I brought these cookies into work once, and I have never gotten so many compliments in my life. Someone even called me from across the office to discuss them with me.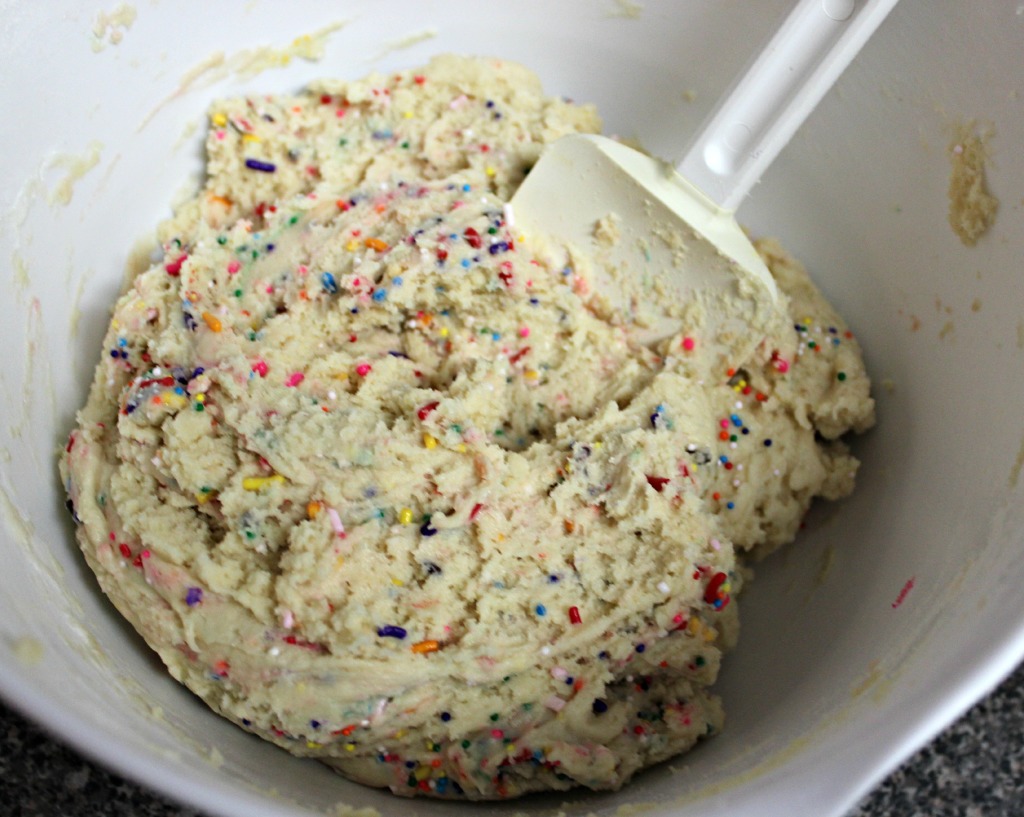 And just a heads up, this recipe calls for two different types of sprinkles: Jimmy sprinkles and nonpareil sprinkles. I noted which was which below so you don't have to spend 5 seconds of your life Googling it. So don't say I never did anything for you.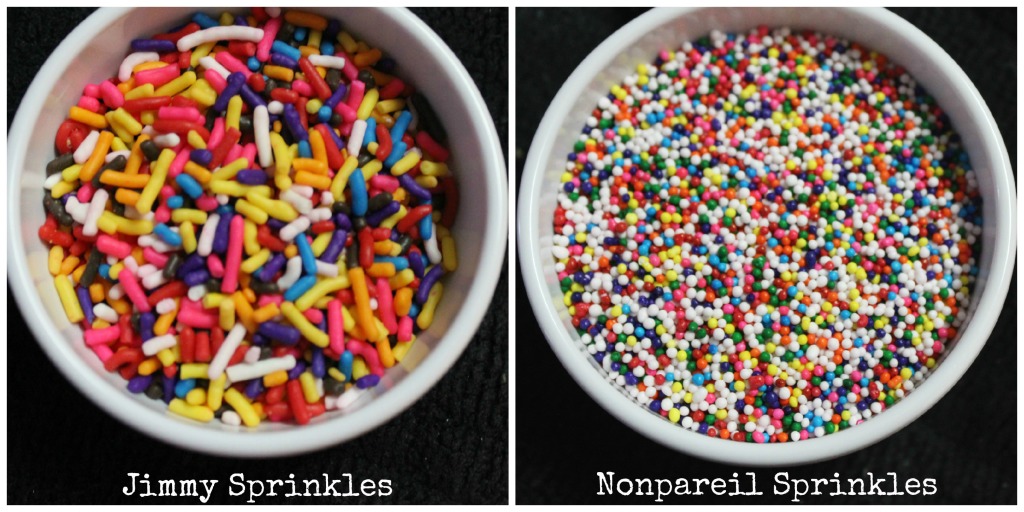 I've actually never been that big of a fan of sprinkles; they just seem overrated to me (THE HORROR, I know). But for some reason, funfetti cookies are AMAZING to me. They have a quality…a buttery…colorful…festive-like quality. Oh, and this recipe makes them slightly fluffy with a touch of chewy. Yum!!
Funfetti Cookies Made with Greek Yogurt
Ingredients:
1/2 c salted butter, softened
1 1/4 c sugar
1/4 c Greek yogurt
2 tsp vanilla extract
1 tsp almond extract
1 egg
2 1/2 c flour
1/4 c cornstarch
3/4 tsp baking soda
1/4 c rainbow jimmy sprinkles
2 Tbs nonpareil sprinkles
Instructions:
Preheat oven to 375 degrees.
Cream butter and sugar together. Add Greek yogurt, extracts, and egg, mixing until combined.
In a separate bowl, mix flour, cornstarch, and baking soda together.
Slowly add dry ingredients to the butter mixture. Then stir in sprinkles (just until combined, as to not make the colors bleed).
Scoop by rounded spoonfuls onto an ungreased cookie sheet. Bake for 11-13 minutes, just until the edges start turning a light golden brown.
Recipe from GettinMyHealthyOn.com
If you want to make these even healthier, you could sub some whole wheat flour in place of a cup of the white flour. I made two batches yesterday: one with the normal recipe and one with part whole wheat flour. I definitely like the white flour better, but the wheat works; it's just a bit drier, it seems.
Make sure to check out my other cookie recipes: