Happy second day of the new year!! I'm a bit sad because it being the 2nd means we're flying back to San Diego soon to resume the daily grind (yes, sad to go back to San Diego – I don't know what's wrong with me). Then again, I always enjoy entering the new year because I feel refreshed and ready to face the challenges and excitement the future holds.
There were good, bad, and downright ugly parts of 2014 – some I'll reminisce on and others I wish I could forget. Regardless of what happened last year, though, it's time to stop dwelling on all of that and start planning for the future! I'm not usually a big goals person – I guess because not setting them means I won't fail at reaching them. (I'm a very motivated person, you see.) I'm trying to break this no-resolution thing and actually have things I plan to accomplish in the new year. Having this blog helps me stay accountable, so that's what this post is all about.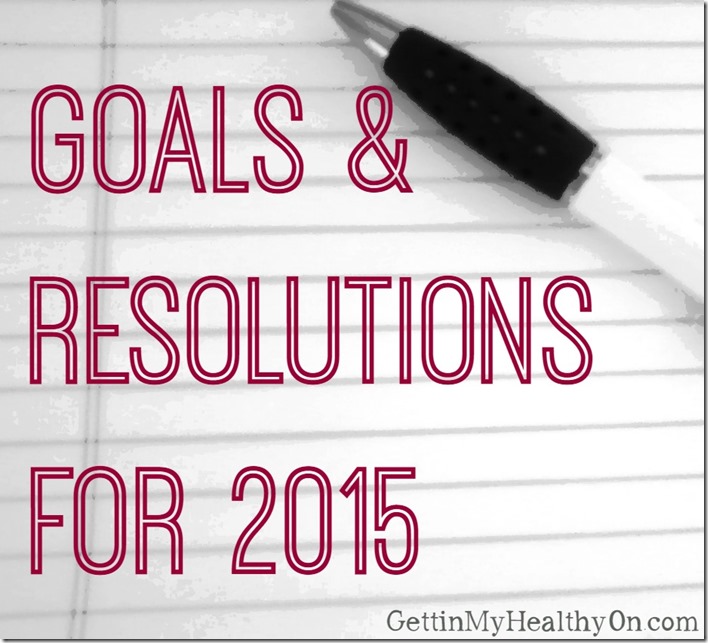 I actually find it a bit difficult to make New Year's resolutions because there aren't parts of my life I wish to drastically change. I mostly want to continue doing what I'm doing…but be more dedicated. So all my goals are nothing new, really – just a continuation of what I constantly try to achieve: healthiness and happiness (and help others find both as well). Therefore, my goals/resolutions/whatever you want to call them for 2015 are summed up in the list below:
Eat cleaner (Still working on that 80/20 ratio I talked about awhile ago.)
Run another half marathon (This is a yearly goal for me: to run a race that is at least 13.1 miles to keep myself mentally conditioned for longer distances.)
Become extremely wealthy from this blog (Juuuust kidding, but I DO hope to work harder and find more financial benefits to blogging.)
Connect with more bloggers and brands (Both are quite gratifying and make blogging a much more rewarding hobby/job.)
Get more involved in the blogging community (I've done much better with this over the past year, but there's still so much more I want to do.)
Inspire others to get active and eat healthy (It's amazing how many people strike up small talk with me about what they're doing to be healthy, just because they know it's a passion of mine. Gotta say it's pretty cool to hear how this blog helps inspire others to act on their desire to get healthy.)
Significantly improve my food photography (Okay, I guess I want to improve my photography skills in general, but this is MAINLY because food photography is so difficult that I'm really focused on this aspect of picture-taking.)
Learn how the heck to use my DSLR camera (In order to take better pictures, I think it's about time I learn how to use all the crazy functions that my Nikon

 

has to take high quality photos. Pretty sure this will be a TON of work but will be worth it in the end.)
Gain more readership (This takes dedication that I haven't made the time for, and I've found blogging WAY more exciting when..you know..people actually care about what you're saying. So through blogger interaction, enticing posts, and enhanced sharing methods, I hope to grow this blog over 2015.)
Create a social media calendar (I'm actually excited about this one. It's something I've been planning to start for a few months, so why not make the start of the year when I begin this!? I post sporadically on social media and never make it much of a priority, but the truth is, that's silly. Social media is a HUGE influencer, and I follow so many inspirational people. I'm hopping on board and making social media a priority this year.)
And there you have it: all the things I'm going to accomplish over the next 12 months. Not intimidating at all! Sure…
What are your goals or resolutions for 2015?!