Did you visit my blog over the weekend?
Was it beyond screwed up? Probably.
On Friday I decided to take the plunge and turn Gettin' My Healthy On into a self-hosted site. So basically, my entire weekend was spent trying to make it look halfway decent.
I've loved having a WordPress site, but I wanted to have more freedom with my blog. Therefore, I turned to Bluehost for my web hosting and have been messing with all the plugins and other fanciness of WordPress.org ever since.
Just thought I'd give you all an update…especially if you visited GMHO while I was trying out new themes and making everything go crazy.
ANYWHO…
Workout
Today was the first day I started following my new workout schedule. I think I'm starting to like the fancy treadmills with the TVs. Why? Because the ones at our apartment complex have a Quick Speed option. Makes it easier to do crazy intervals, faster.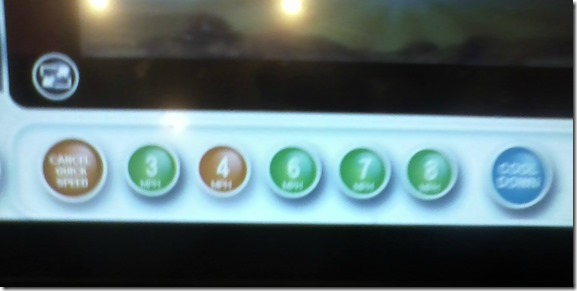 And crazy intervals I did! I followed my 30 Minute HIIT Workout until the treadmill suddenly stopped.
Here's the story: I was through most of the treadmill routine and on one of the last 10mph parts when it stopped. My theory is that I accidentally hit the cool down button before I changed the speed. Meaning, I wasn't exactly "cooling down," but the treadmill started a count down.
When it stopped, I was pretty much ready to faint. Why? Because I went from a speed of 10 to a speed of 0. If I had planned the cool down, all would have been well, but nay, it was not well. Thankfully, I got it to start soon after and was able to walk off the intense light headedness. I ended up walking for 20 minutes instead of finishing the workout because I just wasn't into pushing myself after being close to death fainting.
I did miss doing weights like I often do after cardio, but I'm hoping tomorrow I'll get in a good weight-focused workout.
The Weekend
It was quite warm on Saturday, so we hung out at the pool for a bit. I'm sad to say that my running tan lines, especially the super weird one, are still just as bold. I've pretty much given up on having a 1-shade skin tone, so mehhh. Just gotta embrace these things. It makes life much easier.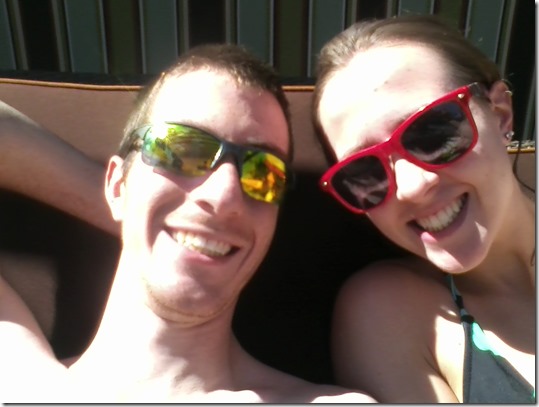 Yesterday, we ran some errands and..oh..went to heaven.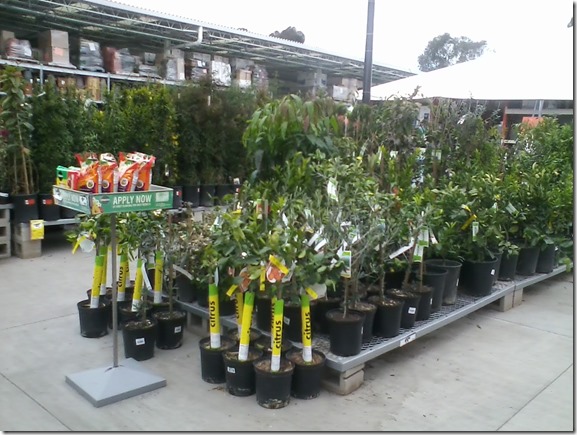 Aka the Home Depot garden center.
I'm sorry that I have a slight obsession with plants, but I can't help it. They make me happy. And make home feel more homey. And are pretty.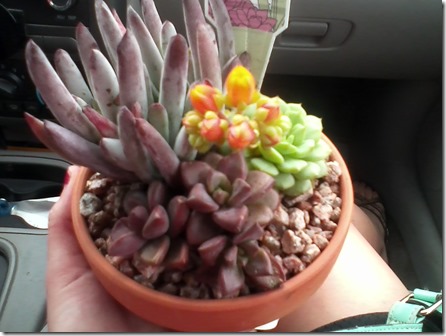 See? I got a nice little cactus/succulent/whatever collection for 5 dolla. It's pretty cool in my opinion.
As you can see, I had a super boring very eventful weekend.
If you have a self-hosted blog, what's your favorite part about switching?
Do you have a random obsession? What is it?