My weekend consisted of working on Saturday, going shopping, looking at an apartment, seeing some family, and then doing a lot of nothingness. It was enjoyable, just…not much to say.
When thinking of what I should blog about, I realized something…
This week is going to be a good time.
Therefore, I choose to embrace this Monday morning by looking to the fun things happening this week, which includes sea creatures, dancing, and free stuff!…for you. Check it out:
1. My Easy Canvas Prints giveaway ends today! Make sure to enter for a free 8" x 10" piece of awesomeness. There isn't an excessive number of entries, so the odds are in your favor. I'll be announcing the winner tomorrow morning!!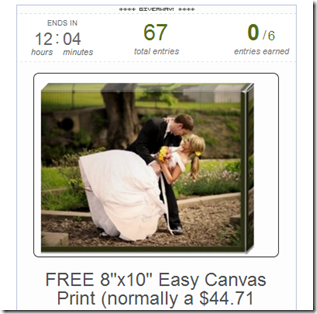 2. It's shark week! I've never participated in the Discovery Channel's special week before, but we've already been watching some of the shows. Let's just say I'm not enthused about going in the ocean anytime soon. We think our Beta fish will enjoy the shows as well…because he acts like a friggin' shark, thrashing around his little bowl all the time. (We like to pretend having a fish as a pet is exciting.)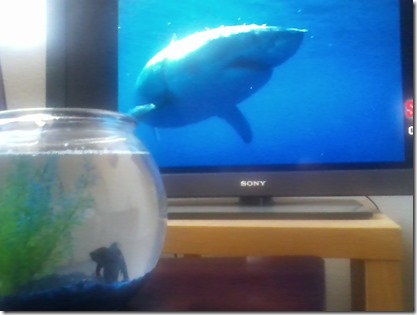 3. My 30-day pushup challenge is over after Saturday! Today is another rest day (YESSSS). Can't believe I've been able to keep up with it. Feels good to be in the 20's. I'm on my way to beast status.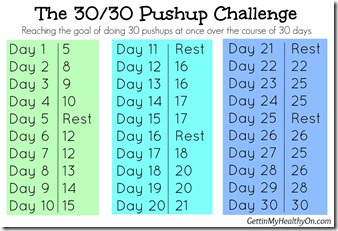 4. A friend/coworker of Matt's is getting married this weekend! I love weddings…and getting dressed up…and dancing. I'm at the age where all my friends and cousins are starting to get engaged. (And I'm pretty sure everyone and their sister are having babies too. There must be something in the water.) It's crazy/wonderful. Unfortunately, they're all back in Illinois. Wahh wahhh
5. I reached 100 likes on my Facebook page! It's quite different from my 2,320 Twitter followers, but I'm pretty excited. 🙂 My little blog is going places. Ha. Feel free to ruin the even number and follow me!

I know what you're thinking: shark week and no more pushups? I guess you could say I have a skewed version of what "exciting" is. It's cool. I realize I'm a bit lame. It works for me.
What are you looking forward to this week?
**Edited to add: Um…just realized my one-year blogging anniversary is later this week. How on earth do I forget that?! More to come on that later. 🙂