Or as I like to call it "The 5K of Selfies" because everyone was stopped everywhere before, during, and after to take selfies.
This past Saturday night, a few friends and I ran the Electric Run – and by ran, I mean power walked because one of our teammates hadn't completely recovered from a sprained ankle yet. This post is going to give you a look inside our race to give you an idea of the glowing fun that happened. (My apologies for the blurriness. Darkness doesn't exactly help the quality of pictures from my phone's camera.)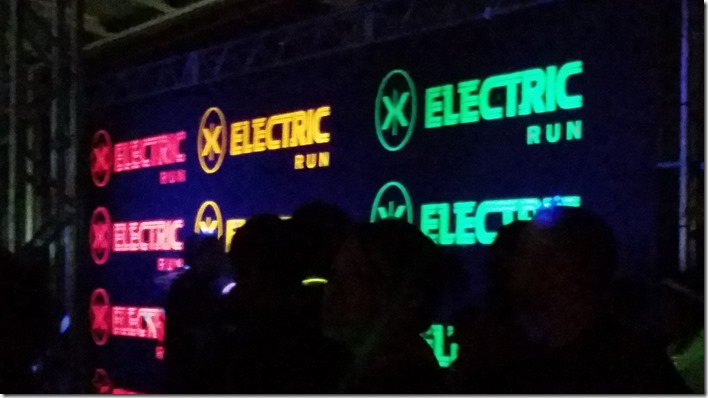 We were thoroughly prepared for the Electric Run because one of my teammates took advantage of a sale at Michaels that involved a tube of 12 glow sticks for $0.50. Therefore, we had approximately 5,000. Mwahahahaha.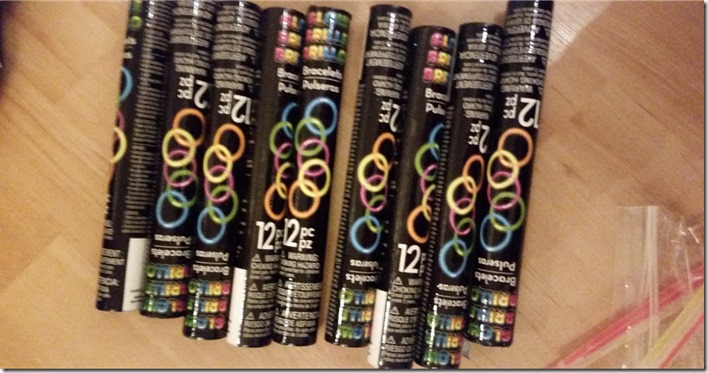 We even got fancy glow stick glasses for signing up (along with a t-shirt).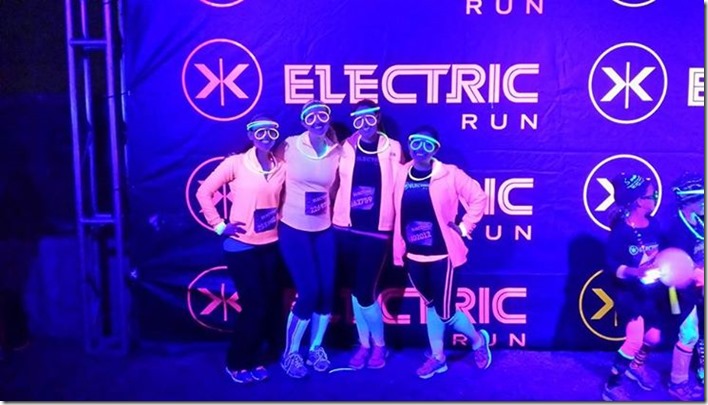 Did you know: the Electric Run makes up 75% of the U.S.'s glow stick consumption each year? Just kidding; that's a made-up statistic, but I'd believe it, if it were true. They were throwing an INSANE amount of glow sticks to each wave in the beginning (as well as after the race in the party).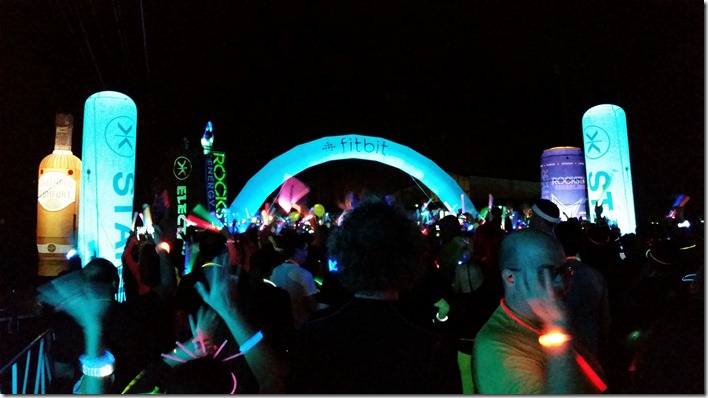 The first fancy area we came upon was this colorful, trippy wall area.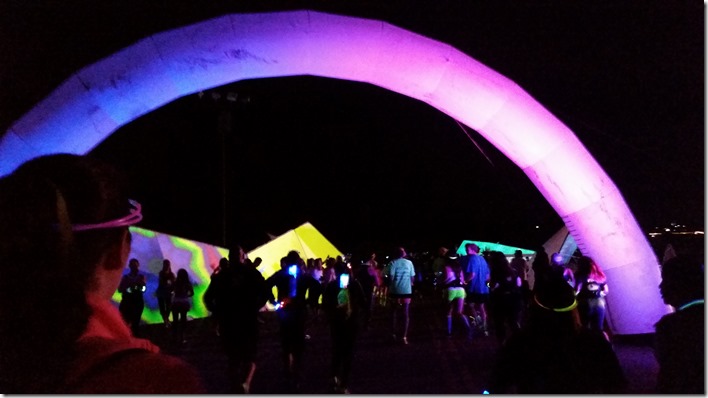 After awhile, we got to a bunch of colorful rings that lit up the way, called "Rainbow Road" – Mario Kart music/sounds happened. It was delightful.
Then we arrived at the…umbrella? station? We didn't quite understand the point of this, but I mean…why not? (I later found out the official name was "Electric Rainforest".) So of course everyone was taking pictures with the umbrellas. I'm wondering if this is because people rarely see umbrellas, since it never rains in San Diego.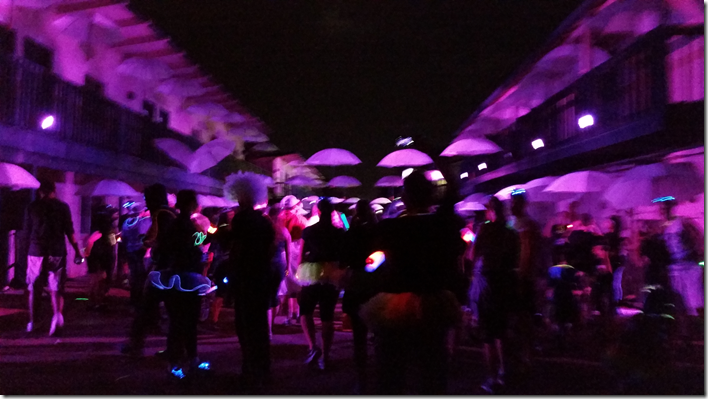 My favorite part of the race was probably the cupcakes, gummy bears, gumdrops, and ice cream area. At a certain point, there was smoke that had a grape smell to it. Giant, blown-up sweets? I'm down.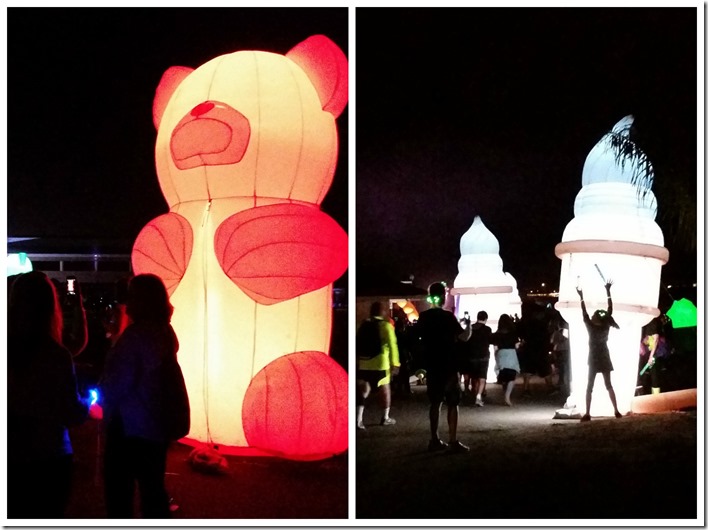 And the last colorful, themed area of the race was the "Under the Sea" portion. This included seaweed, jelly fish, bubbles, and anemones (that is a very hard word to spell, FYI).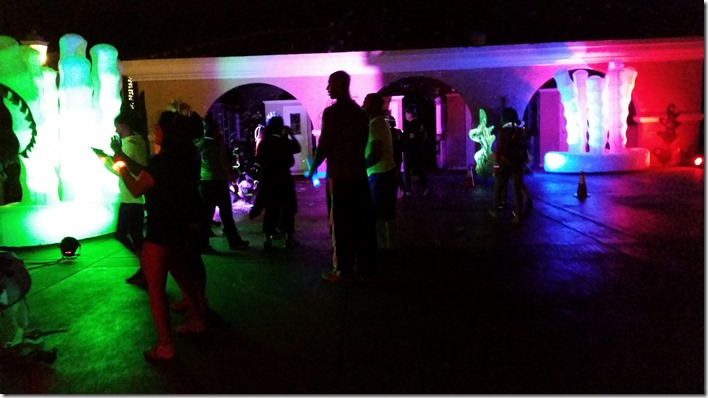 While the entire race wasn't lit up, there were several stations that were neon and wonderful. As you can see below, the finish line also did not disappoint.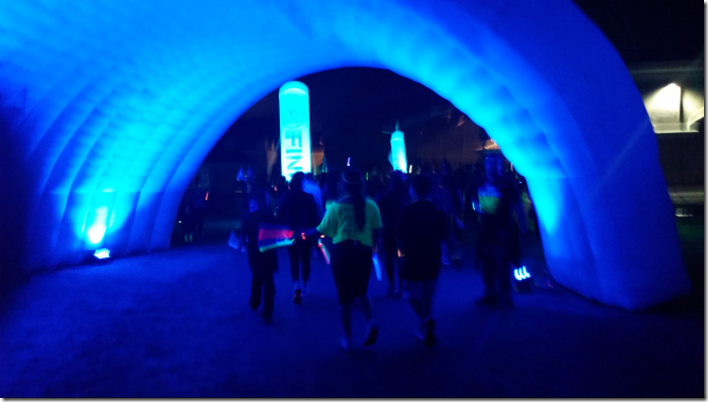 The real fun, however, was inside this building (at the Del Mar fairgrounds). There was a full-on rave situation happening with some super upbeat music playing the whole time (and along the race, might I add).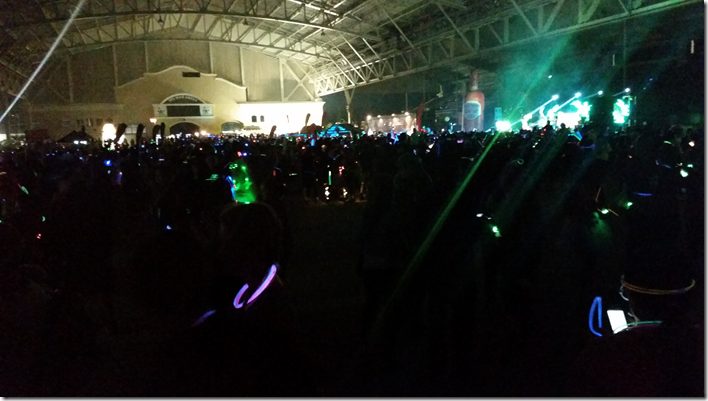 Twas a lot of fun, and we enjoyed busting a move and acting like fools.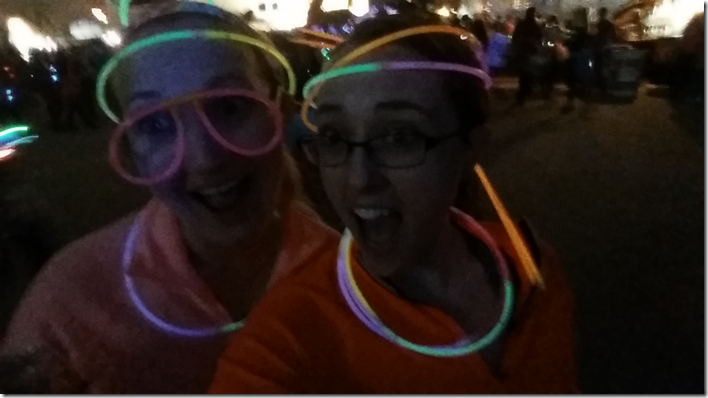 Now I'm stuck with approximately 53? I think I counted? glow sticks that have been illuminating our house at night for the past couple days. Can't say I hate it.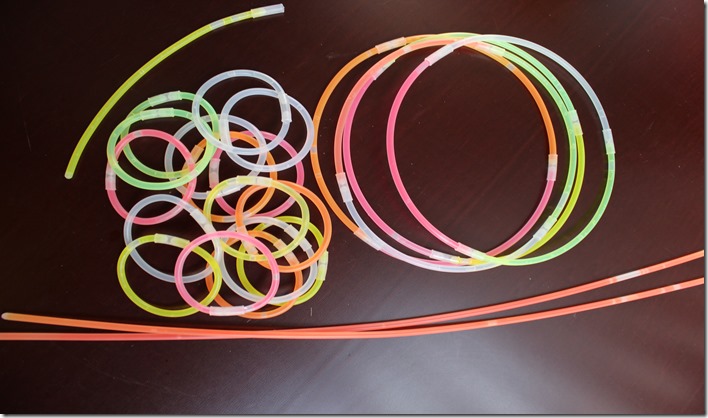 Overall, I thought the Electric Run 5K was a lot of fun, especially if you run/walk/yog it with a group of cool people. Just remember: the more glow sticks the better. Oh, and it's always fun to be dressed crazy on the drive TO 5Ks like this – the staring that comes from surrounding cars is priceless.
Check out past 5K's that I've run:
Is there a crazy 5K of sorts that you're dying to run?
What's your most favorite race you've run in the past?