The summer is a time of adventures, weddings, and fun in general. With all of these things come the challenge of sticking to a healthy diet.
Apparently starting P90X right before all of these activities was not the best timing. I've already had several challenging days, and this past weekend was definitely part of that. The Cubs were in town playing the Padres, so I spent some quality time at the ballpark, trying my best to avoid nachos, hot dogs, ice cream, and the like.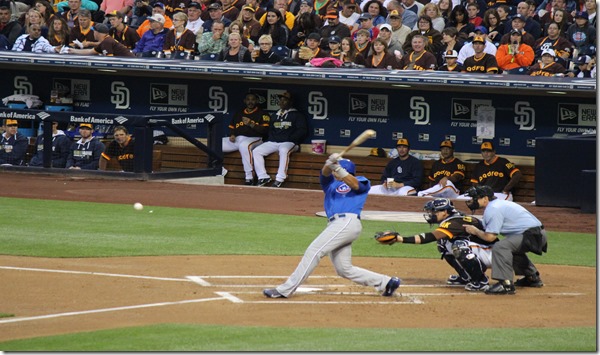 I'm actually quite proud of myself, though, because I only got one actual meal from the park out of the three days I was there. I brought pb & j's the other two days, which felt weird but actually wasn't so much. I never want to be that guy, who's all, "Sorry, I can't eat that. That's not part of my diet." – it gets awkward sometimes. So instead, I tried a nacho here or there, got a beer most days, and had a generally relaxed, yet determined mindset on the healthy eating goal. Turns out you don't actually have to stuff your face with popcorn and candy to fully enjoy the experience.
Pretty soon, I'll be entering wedding season with four weddings on the books – three of which I have to fly home for. Aka I'll have a weird schedule and will have to eat the inevitably limited menu put in front of me. That will definitely be a challenge, and I can't say I'm looking forward to the eating or finding time to do daily P90X workouts. Guess I'll just be doing the best I can and try not to stress too much about it.
We're only two weeks into the P90X program, though, so I'm trying to stick to the high protein diet of phase 1, while cutting out processed, ultra carby, and unhealthy foods in general.
For a look inside what I've been eating the past week (week 2 of the program), see below!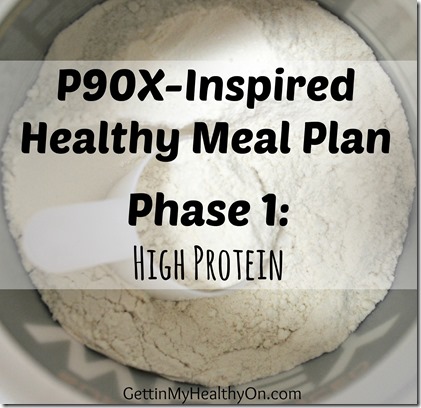 Breakfast
Peanut butter banana protein shake
Lunch
Random: cottage cheese, hard boiled egg, broccoli, string cheese, triscuits
2-ingredient Italian chicken with pepperjack cheese, and avocado on Ezekiel bread
Club sandwich (turkey, ham, bacon, lettuce, tomato, wheat bread)
Leftover taco salad
Sandwich (turkey, provolone, pesto, lettuce, tomato)
Snacks
String cheese
Plain Greek yogurt with seed and nut mixture
Banana & peanut butter
Fruit
Hard boiled egg(s)
Protein bar
Dinner
Almond crusted tilapia & herbed quinoa
Taco salad (ground turkey, cheese, corn, beans, avocado, tomato, homemade ranch)
Shrimp tacos
(Baseball game)/cheat meal: burger and fries
(Baseball game): peanut butter & jelly
(Out): Chicken flatbread
Hope you all are having a wonderful Memorial Day!!