I have a recipe to share with you that has been a long time coming.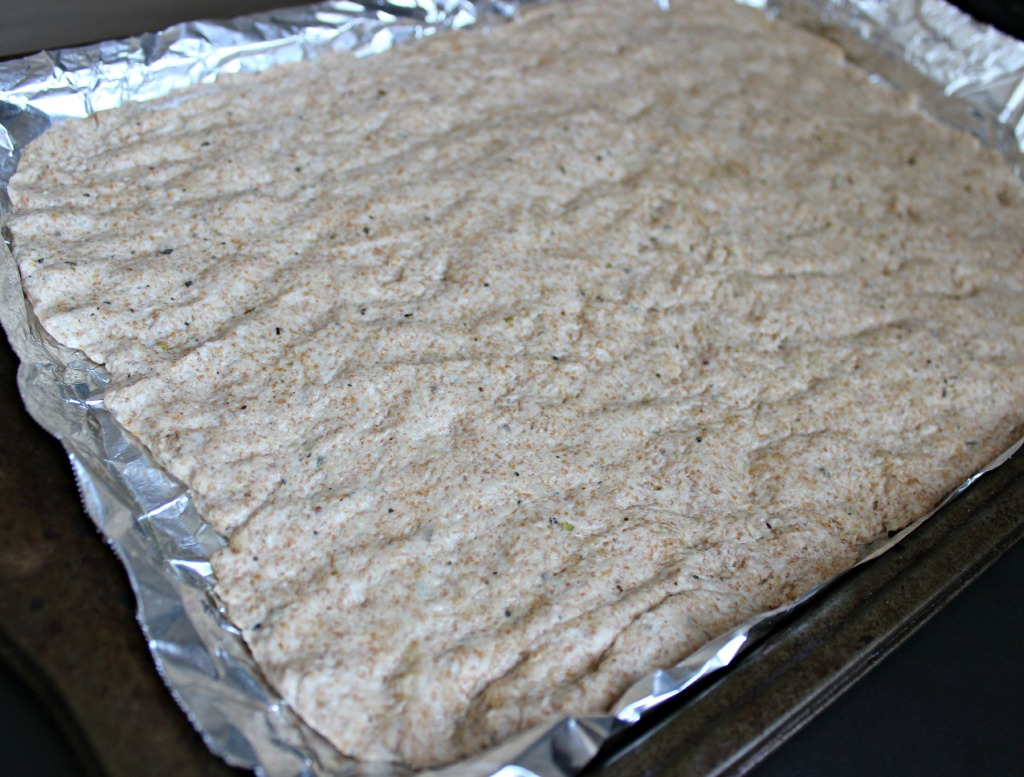 Every Sunday evening, Matt and I have pizza for dinner. I'm not too thrilled about eating frozen pizzas all the time, though, so I often make my own homemade version to have more control over the ingredients. There's one thing though: I don't always want to spend forever making pizza every Sunday. I've made pizza crusts with yeast, and they're all fine and dandy. However, it takes time to wait for the yeast to rise and to knead dough and so on and so forth. That is why I have turned to baking powder for its rising power. I found a recipe a long time ago for a yeast-less crust, and after altering it a bit, it's my go-to recipe. Not dealing with yeast makes life so much better, let me tell you. I prefer yeast crusts, but the version I'm about to share is still delicious – or at least we think so.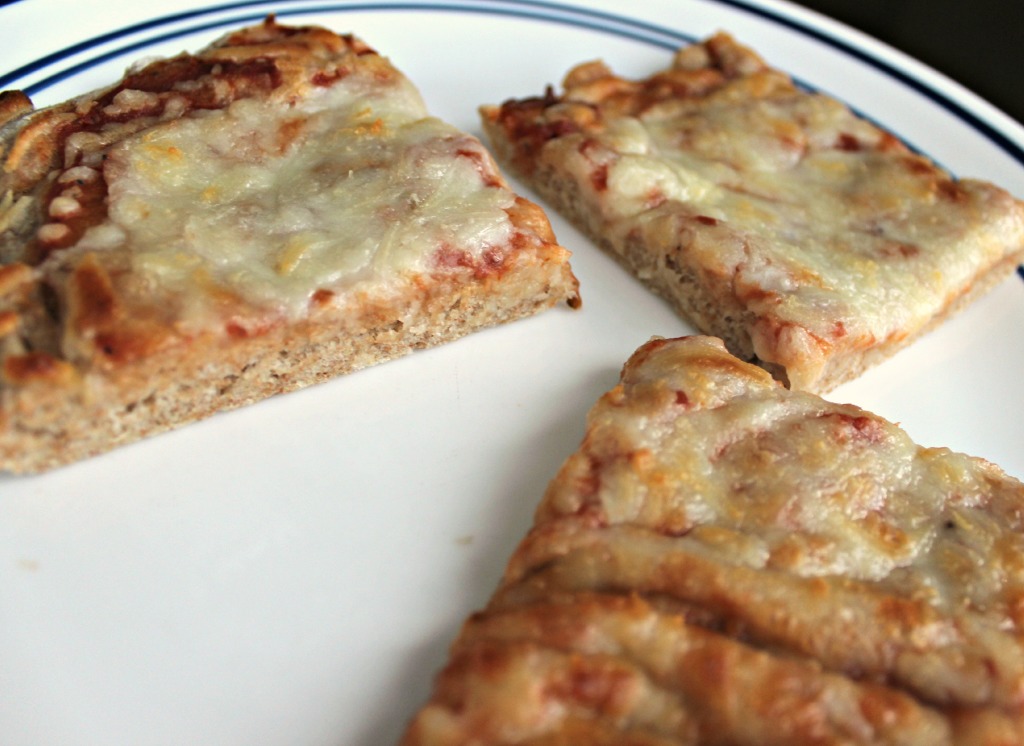 The main differences with this crust compared to "normal" crusts would probably be that this is less chewy and more fluffy. And let me tell you: it is so worth the lack of effort making a yeast crust.
Ingredients:
2 c flour (I do half whole wheat, half white.)
2 tsp baking powder
1/2 tsp salt
1 c water
Optional: 1/2 tsp basil, garlic powder, and oregano
Instructions:
Combine dry ingredients, and then mix in water. (You will need to smash or practically knead the dough until it is thoroughly combined.)
Drop dough on greased baking sheet and coat top with cooking spray or olive oil (to avoid it sticking to your hands). Spread out until at desired thickness.
Top with desired ingredients, and then bake for 15 minutes at 425 degrees.
Recipe from GettinMyHealthyOn.com
You really don't have to add any of the seasonings/spices — I just like to sprinkle a little of this and that for fun.
So there you have it. An easy pizza crust recipe. Proceed with some awesome sauce and the rest of your favorite toppings and enjoy! Personally, I like to throw chopped, fresh mushrooms and chopped spinach on top to make it a bit healthier, but do whatever your heart desires.
Stay tuned for my go-to pizza sauce recipe that I'll be sharing next Monday!