Happy Friyay!! We survived another week, and I feel like I've really earned this weekend. The fact that I had a three-day work week is beside the point. 😉
It may have taken me longer than planned to restart my workout schedule after taking a break (36 days to be exact, not that anyone's counting), but I finally got in a workout last night.
Regardless of how long it actually took me to get back in the game, I did it, and I'm ready to make working out a regular part of my schedule again.
For my return to the fit life, I got out my handy dandy mini white board and Expo marker to jot down a new circuit! Since I haven't worked out in what feels like a decade, I decided to challenge my whole body with a mix of upper body, lower body, and core exercises, as well as some lovely cardio – and by "lovely" I mean "RIP muscles."
Despite the abnormal difficulty that comes with starting over, this felt good and was a hard workout for me. I probably spent 15-20 minutes doing the following circuit one time through, but if you're actually in shape, I think going through it twice would be quite the challenge.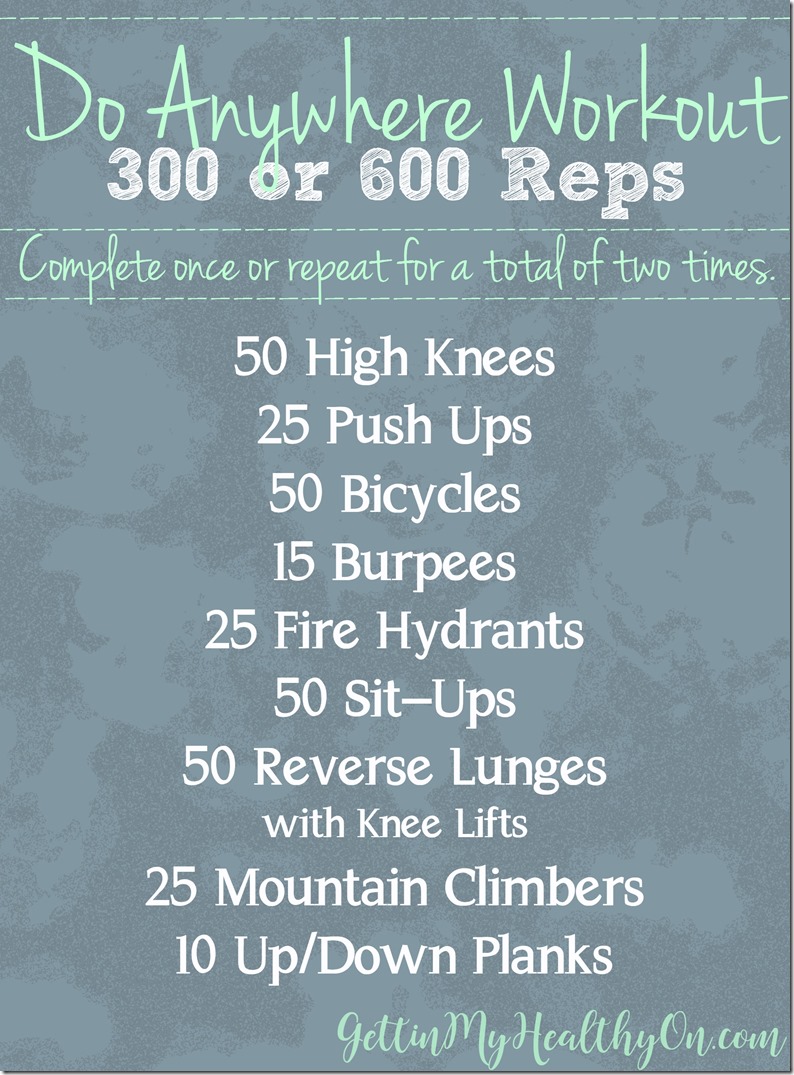 All exercises can be found in my exercise guide, including a new-to-this-blog exercise: Reverse Lunges with Knee Lifts, which felt surprisingly good after my break from working out.
The sit-ups were quite the time consuming exercise, but doing a total of 50 worked well to push me past what my body wanted to do (aka 15, basically). Overall, the workout was a good mix of exercises thrown together for my return to fitness.
How often do you workout? Do you ever take extended breaks? Mine wasn't exactly a good thing, but it's helping me appreciate the feeling of getting my body moving again.
What's your go-to method of fitness?