Workouts
Saturday: Played beach volleyball on the gorgeous day that it was.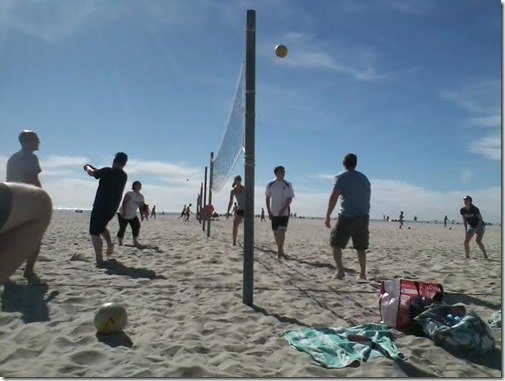 Sunday: 60 squats for day 2 of my squat challenge (because I'm a genius and totally forgot to do them on Saturday) and ran 5 miles at a 9:25 pace. It was one of the best runs I've been on in awhile. Early morning before anyone else is around, a bit cool (aka like 60's), and a slower pace = a good run for Katie.
Today: 70 squats and my Total Knockout Tabata workout.
---
My Pretzel Crisps Giveaway ends tonight at midnight, so make sure to enter if you haven't already! Today is the first day I get to try the 7 different varieties I was given because of the detox I've been participating in, so hallelujah to that. They all look quite tasty. I informed Matt he could only open three bags and could only eat half of each because I knew they'd be gone by now if I didn't set some guidelines…
Detox Meal Plan: Week 3
For the third week of the detox, all foods are allowed. The program's goal of healthy, clean eating is basically the driving force for this week's food. Saying I'm relieved I can have wheat again is an understatement. I've missed having some of my go-to recipes that involved tortillas, bread, or pasta. I've also missed chocolate dearly, mainly because I got so much for Christmas.
The recipes I've planned for this week's dinners are still pretty healthy for the most part. As you can see below, though, every night involves some sort of meat, wheat, or cheese option. Not being able to have some of those for the first week, and others into the second week, was a challenge for me, so I'm pretty excited about normal meals this week.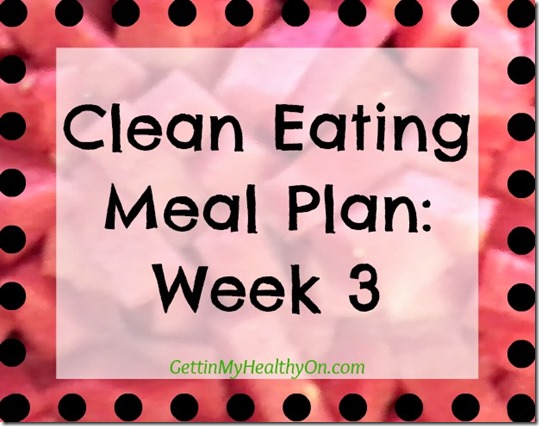 My breakfasts will probably still be Peanut Butter Banana Oatmeal because I'm in love with it. Lunches will be either sandwiches (considering how much I love sandwiches, I think I was Joey Tribbiani in another life), leftovers, or wraps in rice paper (didn't even end up using these last week because I had leftovers most days). Dinners will most likely be the following:
All of these recipes will be using homemade ingredients, more so than usual (i.e. chicken stock, pie crust, tomato soup, and noodles). My goal is to finally perfect some of these recipes (the ones not linked), so I can share them with you. We'll see how that goes. May the last week of the clean eating detox commence!
Hope you have a great Monday! I'm one of the unlucky ones who has to work, so I'll be living vicariously through all of you who get to be lazy bums—one of my favorite pastimes.
Of Possible Interest:
Clean Eating Meal Plan: Week 1