We did it!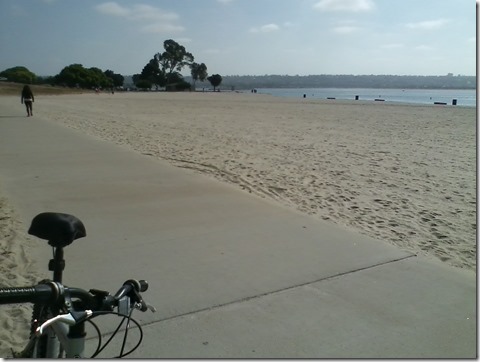 We did the 20-mile run/bike to the bay and back! And by 20-mile I mean 16-mile. Matt's guestimate was off by 2 miles each way. I was soooo disappointed—not. It actually went really well! I ran 8 miles there while he biked, and we switched on the way back. The hills made it a bit difficult, but overall, it was an enjoyable trip. Pretty sure running was easier though. Biking up hills is a b…it's hard.
Since we were so hardcore yesterday, I'm going to skip a run today and possibly do this 1000 Rep Workout. It's a break from running, but it's still a good workout.
For the next order of business…
Currently
I have a blog post full of randomness for you this morning. Julie recently posted this on her blog last week, and since I love random posts like this, I hopped right on board.
It's a collection of things I am currently loving. Check it out and feel free to share yours as well!
Current Music: Anything 80's! I listen to music while I'm at work, and I've been getting pretty bored with what I usually listen to lately. Ever since I started listening to the 80's Music station last week on Pandora, I've been quite happy.

Current Guilty Pleasure: Artisana coconut butter. I just bought some recently after trying a sample of it in a Bestowed sample box. Didn't realize that it had 18g of saturated fat. I mean what the eff?! I thought it was supposed to be healthy! Well, it is healthy–minus the insanely high amount of saturated fat in 2 tablespoons. Pretty sure I'll have that precious little jar for awhile so I don't die.
Current Nail Color: I never paint my nails, so I'm feeling extra "done up" lately. It's nice. Sally Hansen informs me my nails are the color of "Tough Taupe". It's quite different than anything I have, but I love it. Thank you, Walmart, for my clearance, $1 nail polish.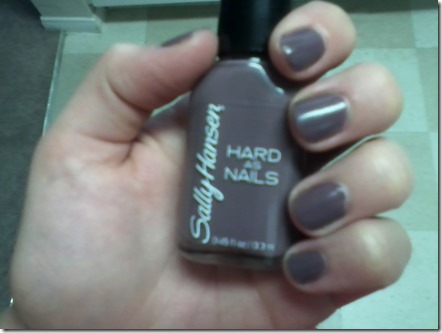 Current Drink: Helloooo, root beer floats. Unfortunately, our root beer and our ice cream supplies are fresh out (as of like 20 minutes ago). That's probably a good thing though.
Current Food: Frosted Mini Wheats. One of the best cereals EVAH—also fresh out.
Current Favorite Show: It's Always Sunny. Thanks to Netflix, we spent all last night watching this show. So random. So wonderful.
Current Needs: Aloeeeee. I was outside a lot this weekend, and apparently missed a few spots with sunscreen. My burnt face is entering the itchy stage. Errr.
Current Indulgence: York Peppermint Patties. Matt bought some to reimburse people at work that he always steals candy from, and I may or may not have had some…
Current Wish List: To see my family! Fortunately, I GET TO SEE MY SIS & BRO IN A MONTH!!! Guess you could say I'm a little bit excited.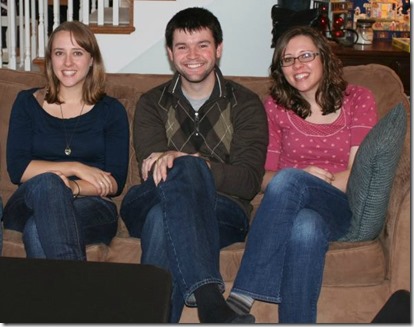 Current Blessing: Having a job! It's still somewhat new and exciting to me. (I mentioned it in this post.) So thankful to be making a living and to be productive with my time again. 'Twas a loooong period of job searching, and I couldn't be happier where I'm at.

Current Outfit: Well, considering I'm preparing this all on Sunday evening, you better believe I'm all dressed up in some comfy sweats!
Current Excitement: Our mud race coming up! Okay, so it's more like 40% excitement and 60% fear. I need to do some research because I have no idea what to expect with this race. I was pressured to sign up before it was too late. Aka–all I know is it's a 10k…in the mud…with intense obstacles. Eeee!
What about you? What are you…
Currently excited about?
Music you currently you love?
Current guilty pleasure?