Since yesterday was the official first day of summer, I figured it's time to break out one of my favorite cooking methods for hot days: the slow cooker. (It's often hot over here in San Diego, but that's beside the point.) Aside from grilling, the crock pot works so well for hot days when you don't want to heat up the house making food. Throw some food in there and forget about it for the rest of the day. That's my kind of cooking.
Although I haven't shared a large number of recipes on here, the ones I have posted are some of my favorite go-to dinners. I've compiled them all for today in the form of a roundup so you can see all the goodness in one place. Hopefully, I'll have more in the near future!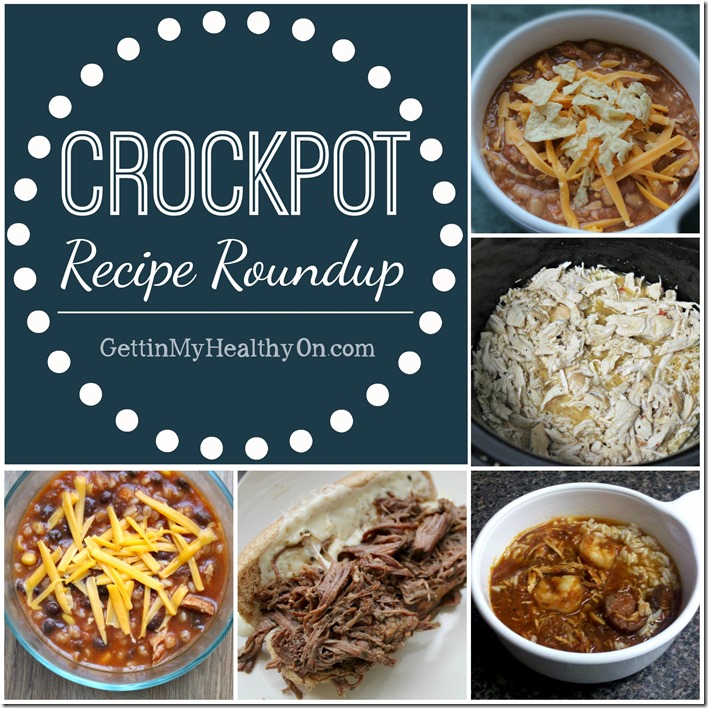 2-Ingredient Italian Chicken in the Crockpot – I make this recipe often because it is seriously the easiest dish to make and can be used in a variety of ways. Dat versatility.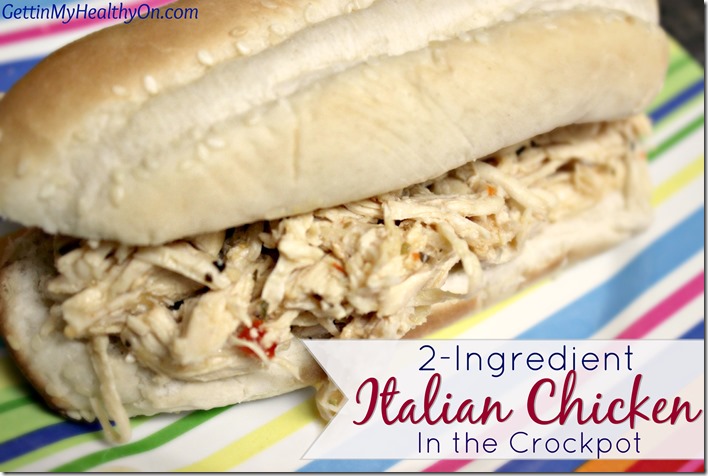 Crockpot Jambalaya – I think this is one of Matt's favorite recipes that I make, which reminds me that I really need to make it again. It's a flavorful blend of ingredients making for a delish dinner served over rice.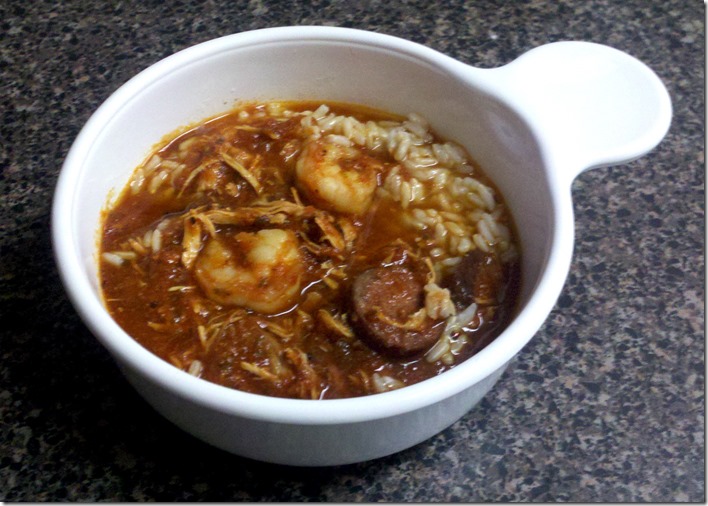 Italian Beef in the Crockpot – I've found this one works well for a throw-together meal when people come over, or just for us plus leftovers. Add some provolone on top, and the flavor's on point.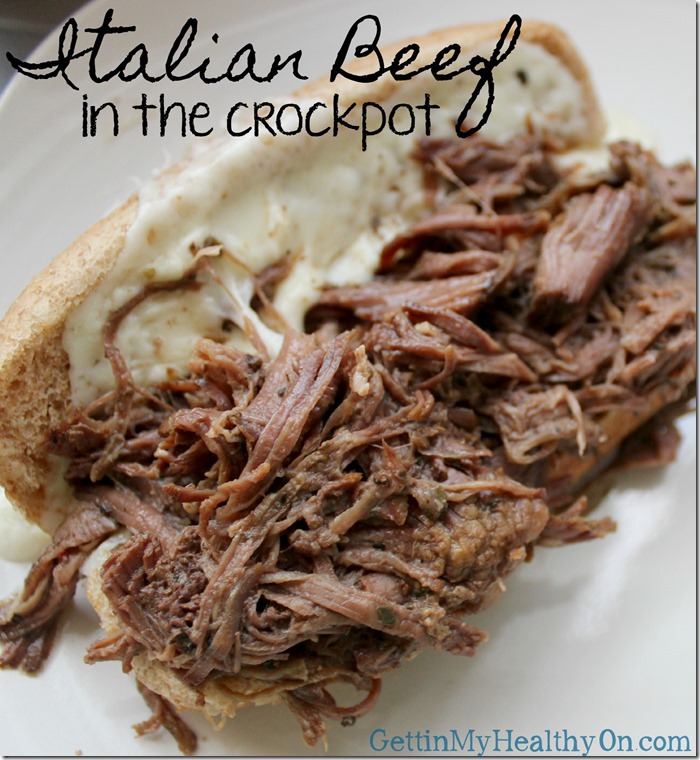 Southwest Chicken Barley Soup in the Crockpot – This was the first soup-like recipe I ever shared on Gettin' My Healthy On. I had forgotten how good it was until recently. Tastes like comfort food to me.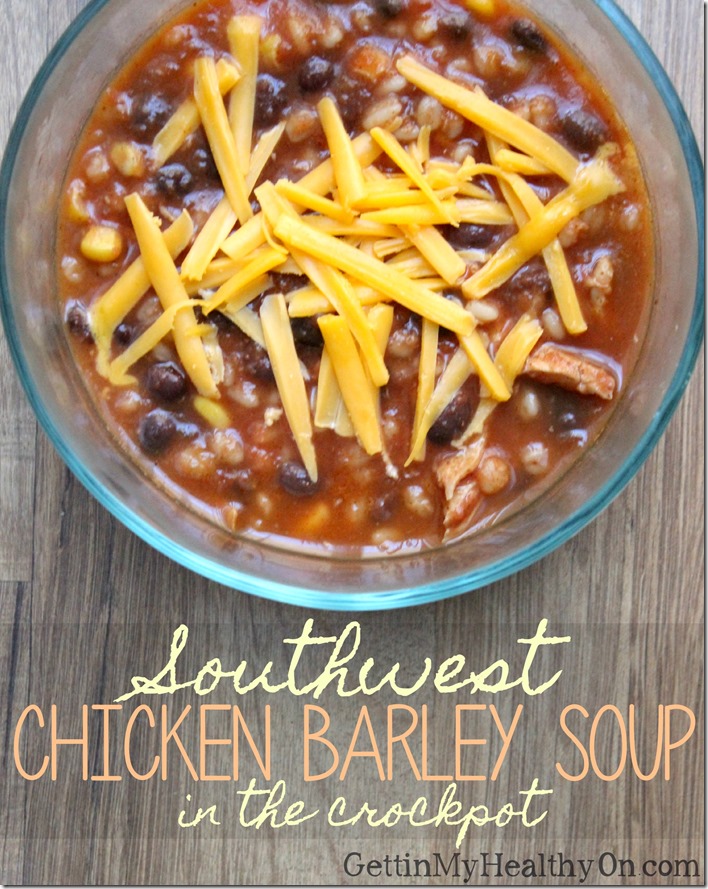 Southwest Chicken Chili in the Crockpot – I'm all about trying variations of classic recipes, and this chili-inspired dish is just that. It has a bean and chicken base with salsa and broth for the juices. Add some crumpled tortilla chips and shredded cheese, and you're all set.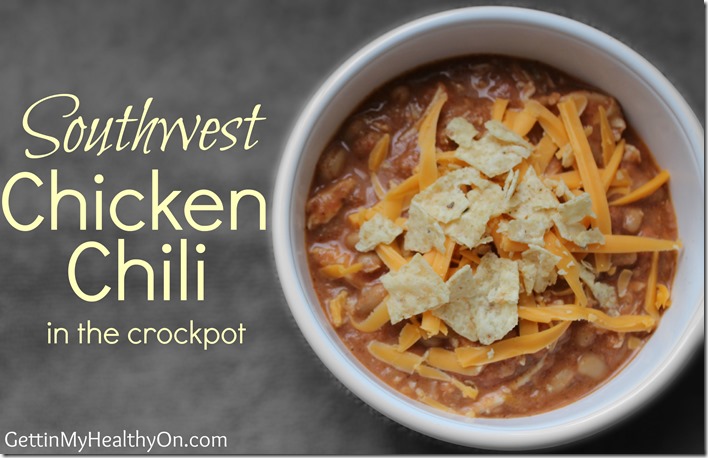 And make sure to check out my 6 Hacks to Get the Most out of Your Crock Pot, and for extra motivation, The Amazing & Incredible Crockpot Challenge.
What's your favorite food to make in the crock pot?