Back in the day, I was absolutely obsessed with taco dip. The local grocery store sold this stuff that I could seriously not get enough of. I found a recipe recently that seemed similar so I tried my hand at it yesterday to bring to a get together we went to.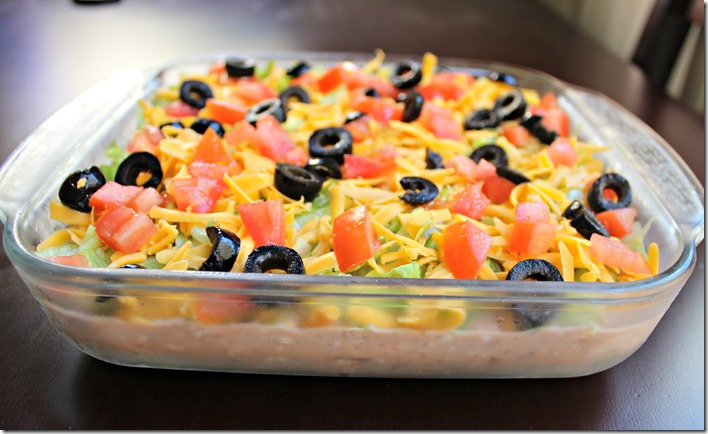 I made it a wee bit healthier by using my own seasoning concoction as seen below, plus I used Greek yogurt instead of sour cream.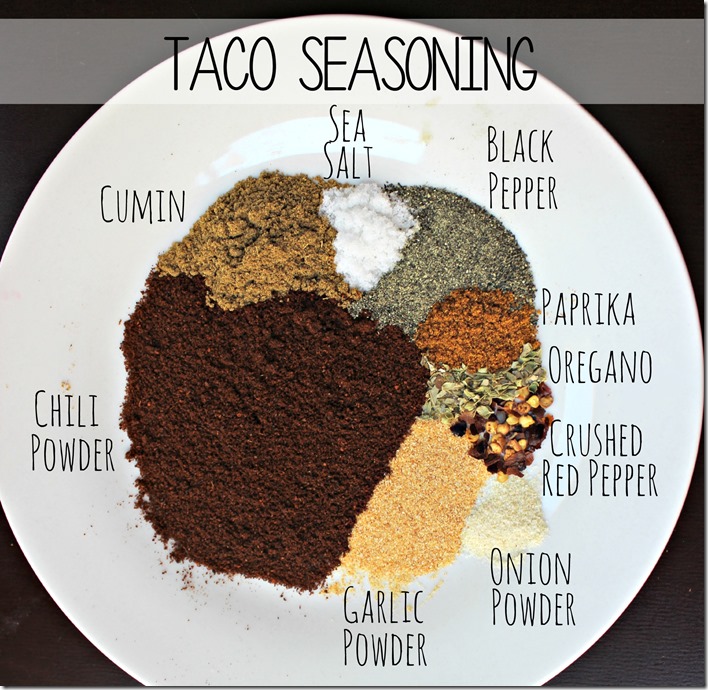 So I combined the above seasoning mixture, which is basically a half packet of a taco seasoning you can buy at the store, with the following ingredients.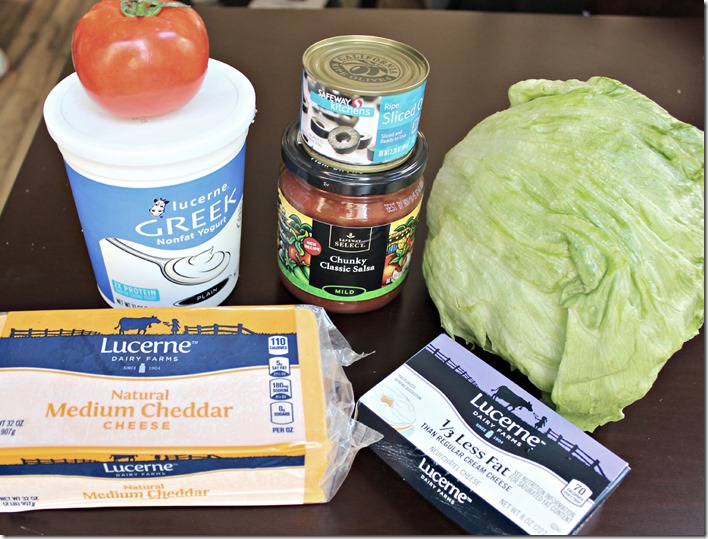 It tastes fresh and delicious, and I think it's very similar to the taco dip I had growing up.
Adapted from this Skinnytaste recipe.
Ingredients:
Base:

8oz reduced fat cream cheese, softened
1 c Greek yogurt
16oz mild salsa

Taco Seasoning:

(will only use half of this)
1-1/2 tsp chili powder
1/8 tsp garlic powder
1/8 tsp onion powder
1/8 tsp crushed red pepper flakes
1/8 tsp dried oregano
1/4 tsp paprika
3/4 tsp ground cumin
1/2 tsp sea salt
1/2 tsp black pepper

Toppings:

2 cups iceberg lettuce, shredded
1 c cheddar cheese, shredded
1 medium tomato, seeds removed and diced
2.25 oz sliced black olives (or half the can)
Instructions:
In a large bowl, combine the base ingredients with HALF of the taco seasoning using a mixer.
Pour into shallow baking dish.
Top with a layer of lettuce, cheese, tomatoes, and then olives.
Serve with tortilla chips.
Refrigerate any leftovers.
Recipe from GettinMyHealthyOn.com
Make sure you use a thick Greek yogurt for this recipe so it's not too runny. Fage and Chobani brands should both work fine. I have leftovers of this, which is good but also bad…considering the healthy eating challenge I'm trying to follow at the moment.
ALSO, the taco seasoning mixture is enough to make two batches of this. You can use half a seasoning packet of taco seasoning, but I made my own version, which involves a very little amount of several spices, which is why I included a recipe that is actually double of what you need. Just save the rest for tacos later, or make a massive amount of taco dip. Do whatever your heart desires.
Enjoy this healthier version of the ridiculously good creamy taco dip that dwells among parties.