This weekend was quite crazy.
Let's just say…I'm not quite sure when I'll be able to go back to the San Diego Padres baseball field. We went to three games this weekend because the Cubs were in town—I'm usually good with 3/4's of a game. So…I'm fine on the baseball thing for awhile.
Matt's family leaves today, so we're back to the work grind and having uneventful weekdays. BUT BUT BUT I am FLYING HOME this Thursday, and I am BEYOND excited. It has been way. too. long. since I have seen several people (ehem, 8 months without seeing my father is unacceptable). CanNOT wait.

I will leave you with some of the conclusions I have come to over this past weekend. Hope you all had a grand old time on this last weekend of August! Apparently fall is just around the corner… whaaaa?
---
1. The San Diego farmer's market is hella big and interesting. If you're in need of fresh quail eggs, jewelry, lunch, produce, electric bikes, or 5,000 types of dips, it's the place to go.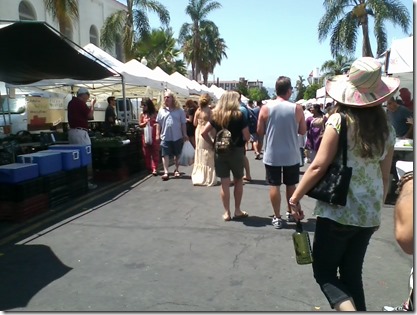 2. I'm a creepy creeper because I can't help but watch babies and children throughout the whole baseball game. They're kind of hilarious. Don't worry. They're creepers right back, as they stare at me while I eat my ice cream because they're jealous. It was awkward.
3. 15 innings is too many for a baseball game. Oy vey.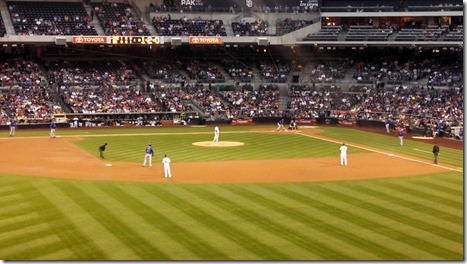 4. Going out to eat 10 times in a week is intense. I'm ready to scrounge for food and not have a super filling yet delicious meal. Pretty sure I've gained 5 lbs.
5. Pigeons in the middle of the field can easily be taken care of with a net. Hilarious and so random.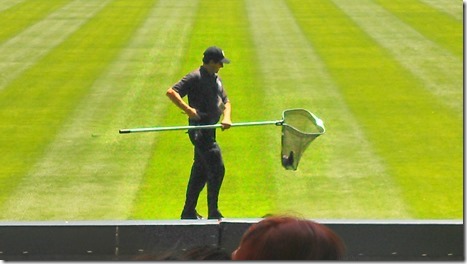 6. Bud Light Lime-a-Rita is gross. I could feel my teeth rotting from all the sugar. I'd rather have a margarita or a beer. Or both. Just not a margarita-y beer. Not a fan. Or ya know…my Beergaritas recipe. 😉
7. Matt is nasty because he eats the shells of peanuts. (I tried it, and it's actually not so bad. But still.)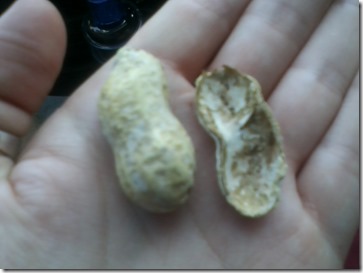 8. I have probably either spilled or dropped about 75% of the ice cream cones I have had in my life. I had one at one of the Cubs games, and it was all over my shirt. I can't win.
Have a great Monday!!
---
Questions for you:
What's your favorite sport to watch? I'd much rather just play.
What was the best part of your weekend?!