So I've mentioned that I've been drinking protein shakes almost every morning since beginning P90X. I've shared my Mocha Protein Shake "recipe," and now it's time to share the one I've been obsessed with as of late.
It's one of my favorite combinations of ingredients in life:
Peanut butter…
Banana…
Chocolate…
You can never go wrong with those three things. They just belong together if you ask me. Throw them all with some milk and protein powder, and voila! Breakfast of champions.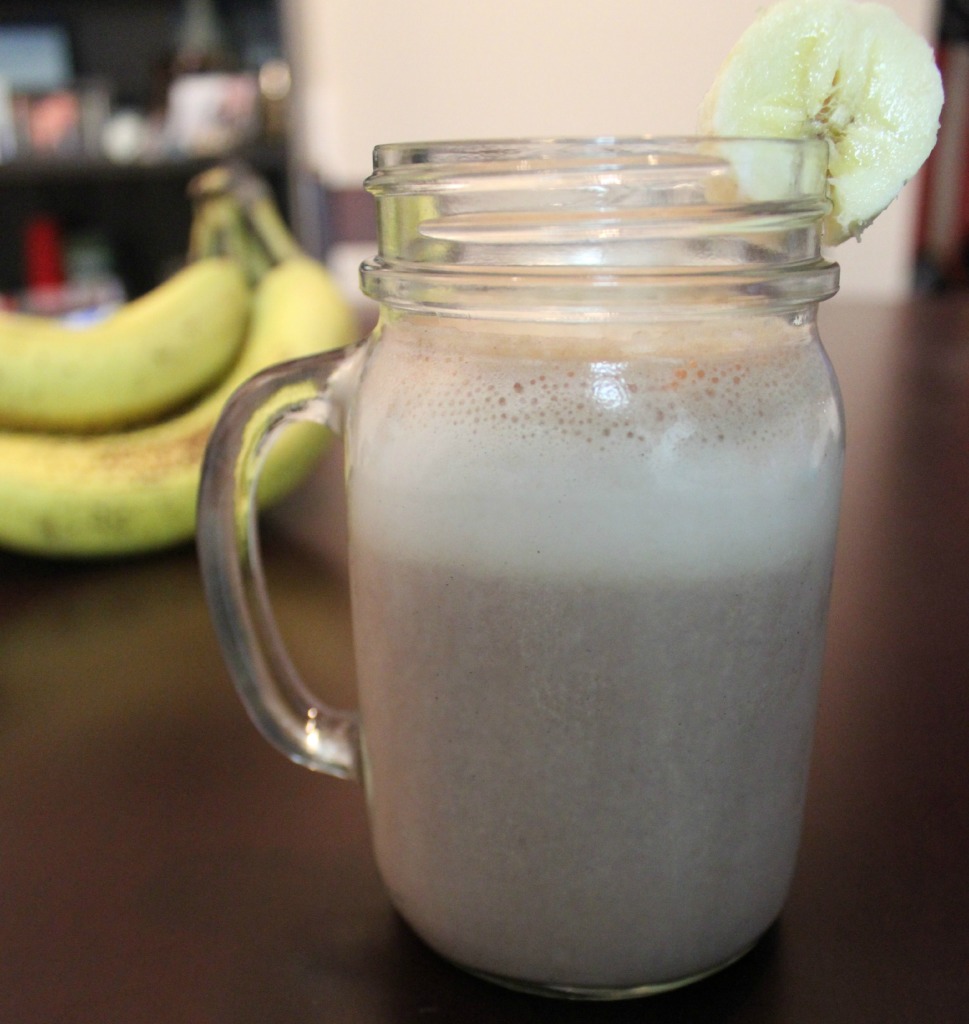 I just think you all need to try this once because it's such a tasty way to start the morning. If I didn't care about this being healthy, I might add more chocolate…like in the form of chocolate chips…but I refrain and take the high road. I still think it's quite delicious though. It's so simple that sharing this recipe seems quite silly, but HERE IT GOES:
Chocolate Peanut Butter & Banana Protein Smoothie
Ingredients:
1/2 half a frozen banana
1 scoop chocolate protein powder
1 Tbs peanut butter
16 oz milk
dash of cinnamon
Instructions:
Combine all ingredients in a blender, and blend until smoothie.
Pour in a glass and drink up!
Recipe from GettinMyHealthyOn.com
As you can tell by my pictures, the milk gets all frothy and such, but it gradually settles down with time if that bothers you. I just dive right in and embrace the milk mustache.
Enjoy!
Make sure to check out my other healthy recipes. 🙂