Make dessert a little bit healthier by whipping up a batch of this rich chocolate pudding made with avocado as its creamy base and natural sweeteners to satisfy your sweet tooth.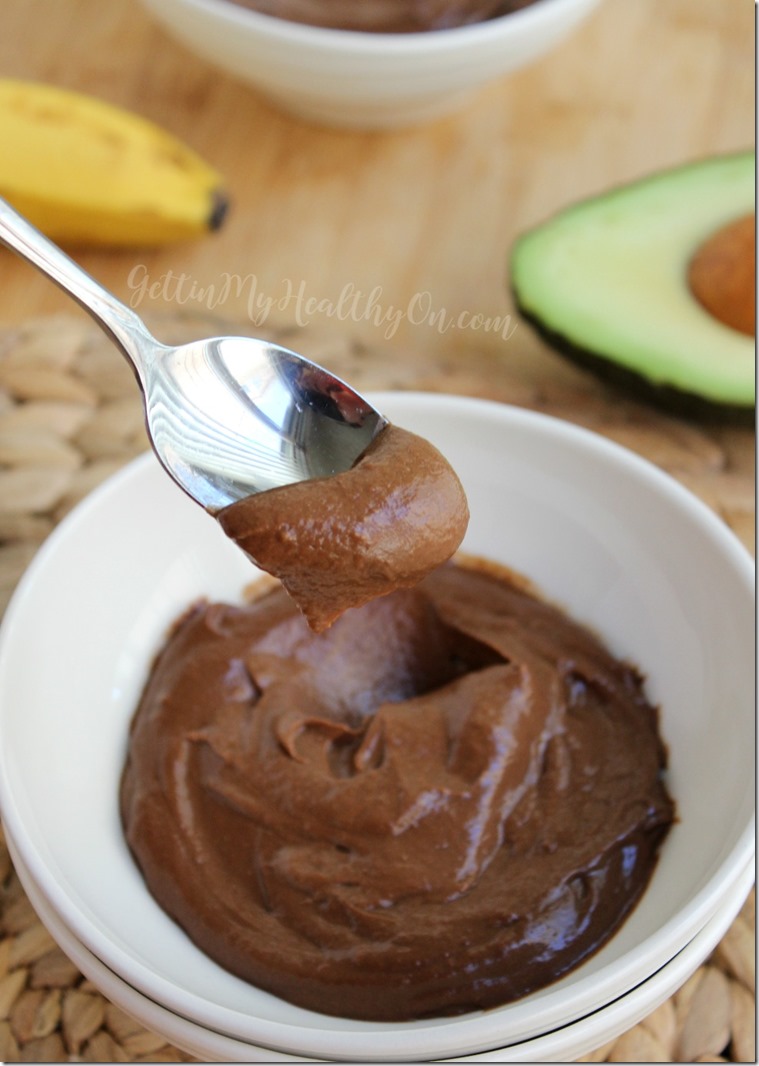 This recipe is a classic case of healthy food not needing to be flavorless or sad. I'm not going to lie, though, to the average person, chocolate pudding made of avocado might sound pretty gross, and I don't blame you if you're thinking that. But don't knock it 'til you try it!
I've made avocado chocolate pudding in the past, but I've been tweaking a recipe over the past couple weeks to get it more to my liking. I rarely have the opportunity to even try making avocado chocolate pudding because…I don't exactly have avocados lying around all the time to make anything other than guac (#priorities).
Recently, though, I've been trying to avoid chips and other junk food, so I've found myself desperately trying to think of ways (beyond guac) to eat rapidly ripening avocados. That's when I remembered my quest for the perfect avocado chocolate pudding!
And just to make things more complicated…err…healthy, I went a step further by using dates and banana as my sweeteners (though you could use sugar, honey, or another sweetener if you choose). Before I started on the pudding, I had to make some date paste (sounds super appetizing, I know).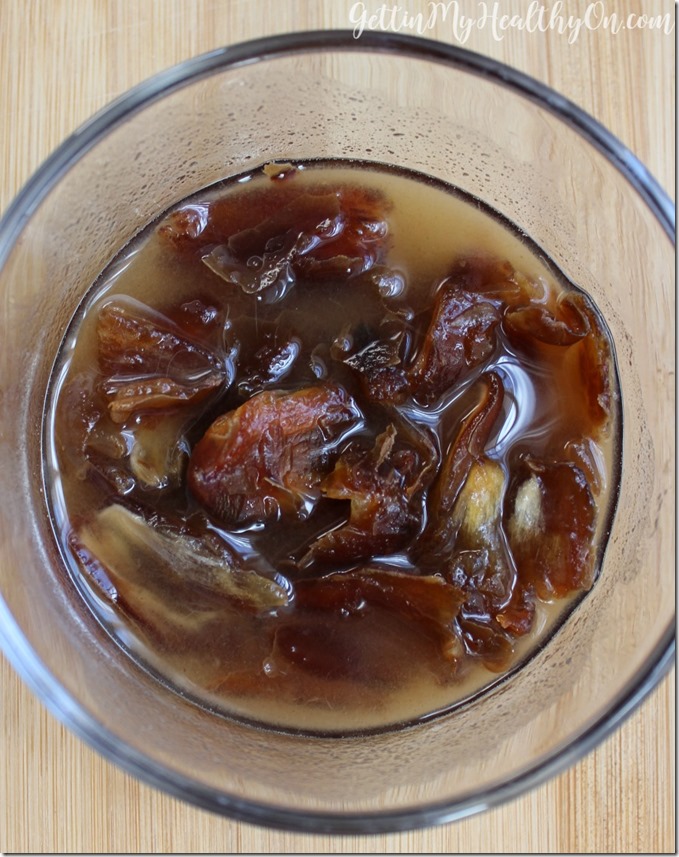 To make date paste for this recipe, all you need to do is soak 1/2 cup pitted dates (about 10) in 1/4 cup hot water (I used hot tap water) for about one minute, massaging the dates to help them soften and break down a little bit. After the minute's up, pour it all into a blender or food processor, and blend until smooth.
Now it's time for the creamy pudding goodness. You'll want to add the date paste, banana, avocados, cocoa powder, protein powder (optional), peanut butter, milk, vanilla, and cinnamon to a food processor. Puree until it's all smooth, scraping down the sides as needed.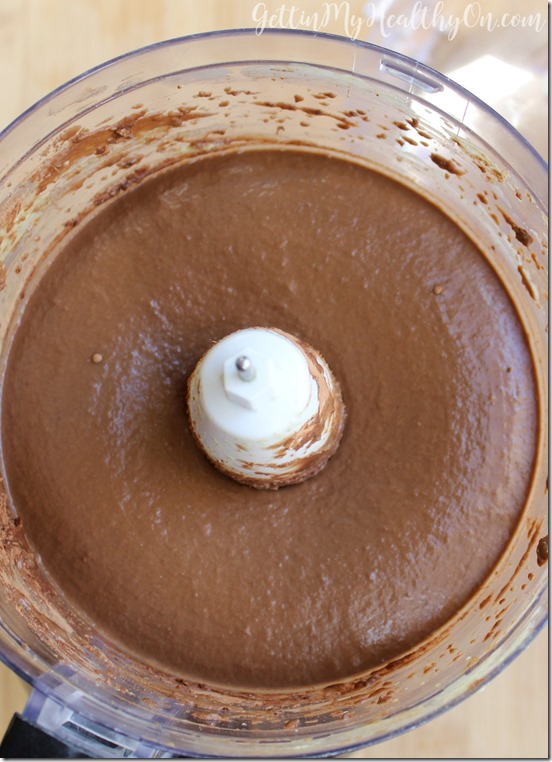 Just look at that smooth chocolatey mousse-like concoction! I thought it was quite tasty. I ate at least a serving of it while trying to capture images that would do it justice. (During this time, I also completely destroyed our kitchen making a mess, but that's beside the point.)
Recipe is adapted from Minimalist Baker.
Chocolate Avocado Pudding
Ingredients:
1/2 cup date paste (or other sweetener)*
1 large ripe banana
1 1/2 large ripe avocados
1/3 cup unsweetened cocoa powder
1 scoop chocolate protein powder
1/4 cup peanut butter
1/4 cup milk
1 tsp vanilla extract
Pinch of cinnamon
Instructions:
Add all ingredients to a food processor, and process until smooth, scraping down sides with spatula as needed.
Refrigerate for 30 minutes or until chilled.
Notes:
To make date paste, put 1/2 cup pitted dates (about 10) in a bowl and add 1/4 cup very hot water. Let sit for 1 minute, massaging dates to help them soften and break down. Pour contents into blender and blend until smooth.
Recipe from GettinMyHealthyOn.com
Just a heads up, you'll want to eat this within a few days, because the longer you store it, the more it begins to have that avocado flavor. Hopefully you won't have an issue with eating it fast enough though. 😉
Have you ever tried an avocado-based chocolate pudding?
What are your favorite ways to eat avocado?