This week's recipe is from my grandmother!
I grew up eating this chicken casserole, and now that I'm making it on my own, I love it more. Why? Because it's one of the easiest things to make ever.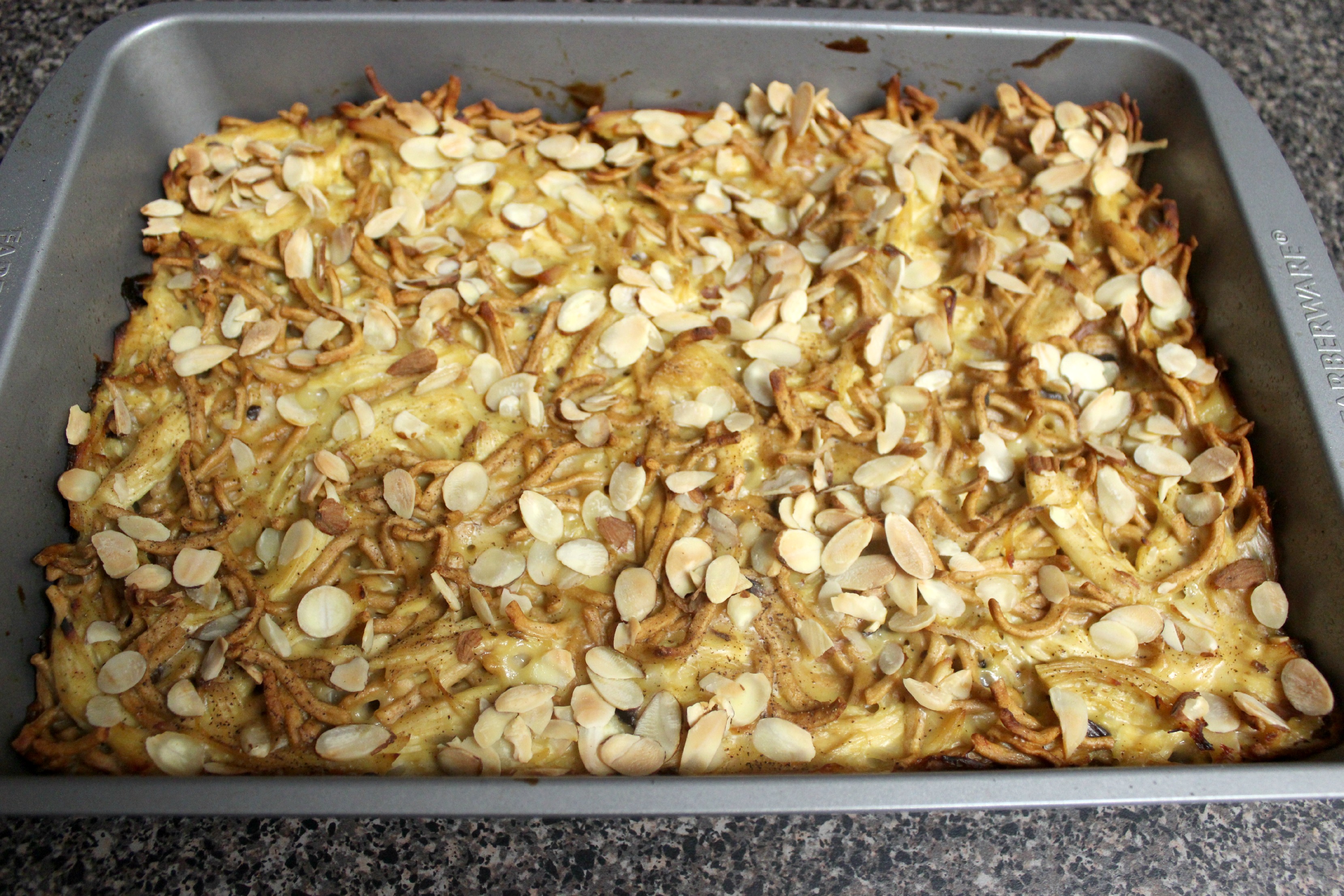 You just throw together a few ingredients and pop it in the oven. It uses condensed soup, and while I try not to use this all the time, sometimes you just need a quick recipe to whip together. Plus, they add great flavor. The chow mein noodles add a different texture that I really enjoy. It's a basic chicken casserole recipe but with a bit more pizzazz.
Chicken Casserole with Chow Mein Noodles
Chicken Casserole with Chow Mein Noodles is a tasty combination of simple ingredients that can be thrown together for a quick meal.
Ingredients:
2-3 c cooked chicken, diced
1 can cream of mushroom soup
1 can cream of chicken soup
1 13-oz. can evaporated milk
1 6-oz. package chow mein noodles
1/2 c sliced almonds
salt and pepper to taste
Instructions:
Combine chicken, soups, milk, and noodles. Place in 8x8 baking dish sprayed with non-stick cooking spray.
Bake at 350 degrees for an hour, or until almonds have browned.
Recipe from GettinMyHealthyOn.com
As you may have noticed in the first picture, I baked this in a 13×9 pan, but it was super flat, so I think an 8×8-sized pan would work much better.
Enjoy!
Check out my recipe page for more delicious food.