Give the classic Caesar salad a makeover by adding it to wrap with chicken for a punch of protein and croutons for a bit of crunch.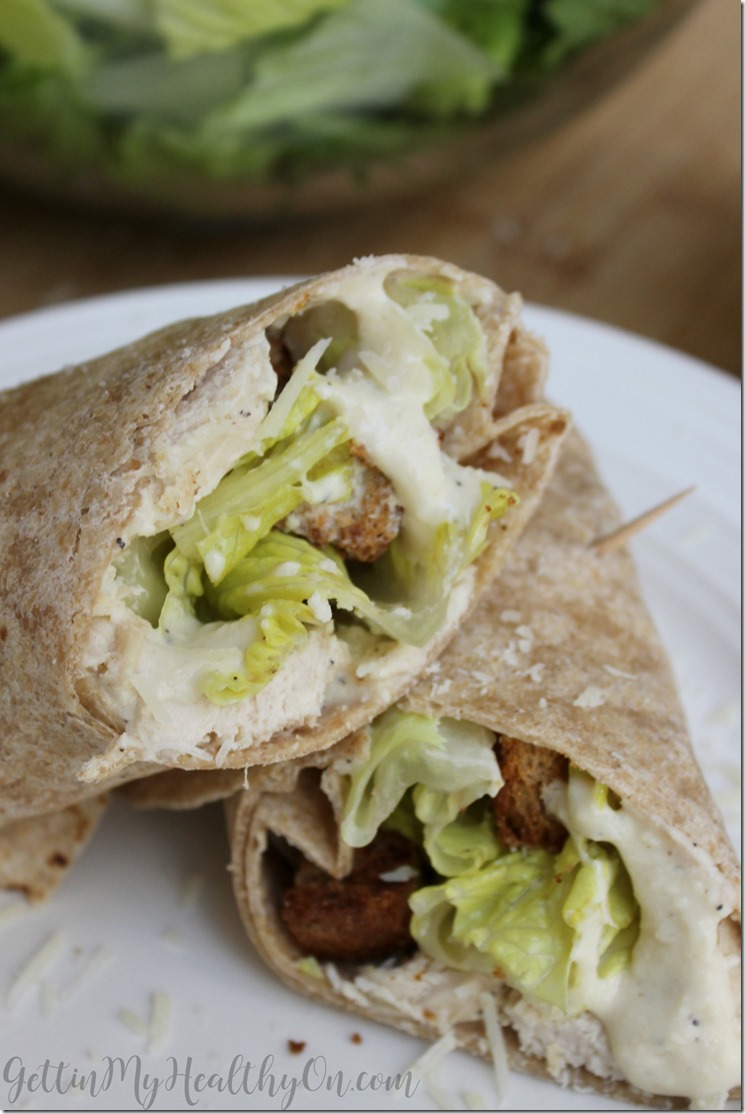 Do you have any dishes that when you see it on a menu at a restaurant, you have to order it? That's me with Chicken Caesar Wraps. It's such a simple concept – throw some Caesar salad in a tortilla – but it's such a perfect combination of flavors. I don't think I could ever get sick of it.
I don't know why I've never made one myself, especially since I developed the BEST homemade Caesar dressing using Greek yogurt. Confession: anytime I mix up a batch of the dressing and make homemade croutons, as well, I end up just dipping the croutons into the dressing. It's addicting. As you can see below, the croutons I recently made were extra toasted, but they tasted just fine.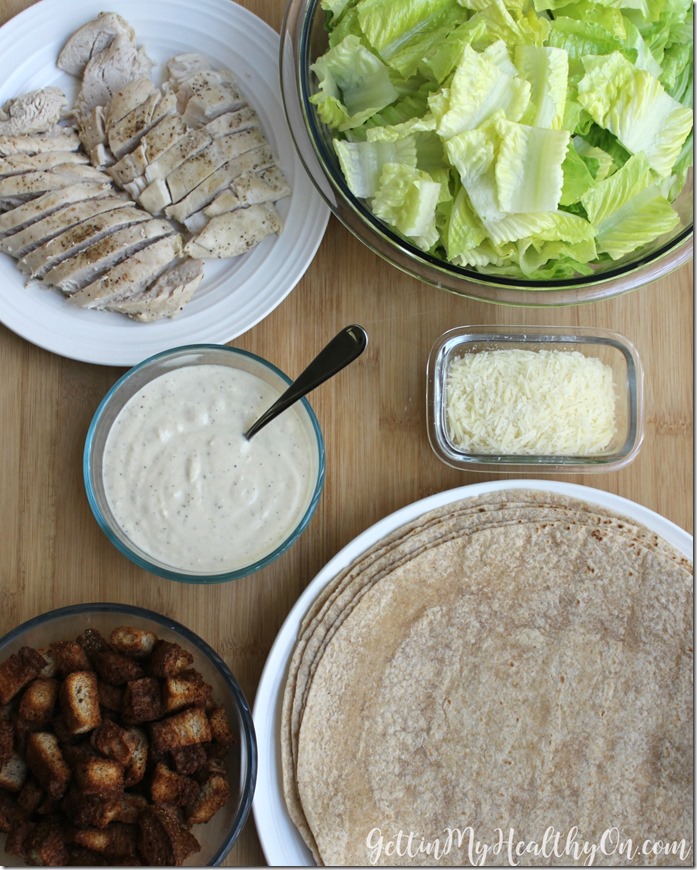 For the assembling of my Chicken Caesar Salad Wrap situation, I decided to first layer a couple tablespoons of the dressing into the middle of the (burrito-sized) whole wheat tortilla. Then I added some pre-cooked chicken breast slices followed by shredded Parmesan, romaine lettuce, and croutons.
I tend to overload tortillas – like, without fail…every time – so I was doing my best to keep the portions reasonable during this process.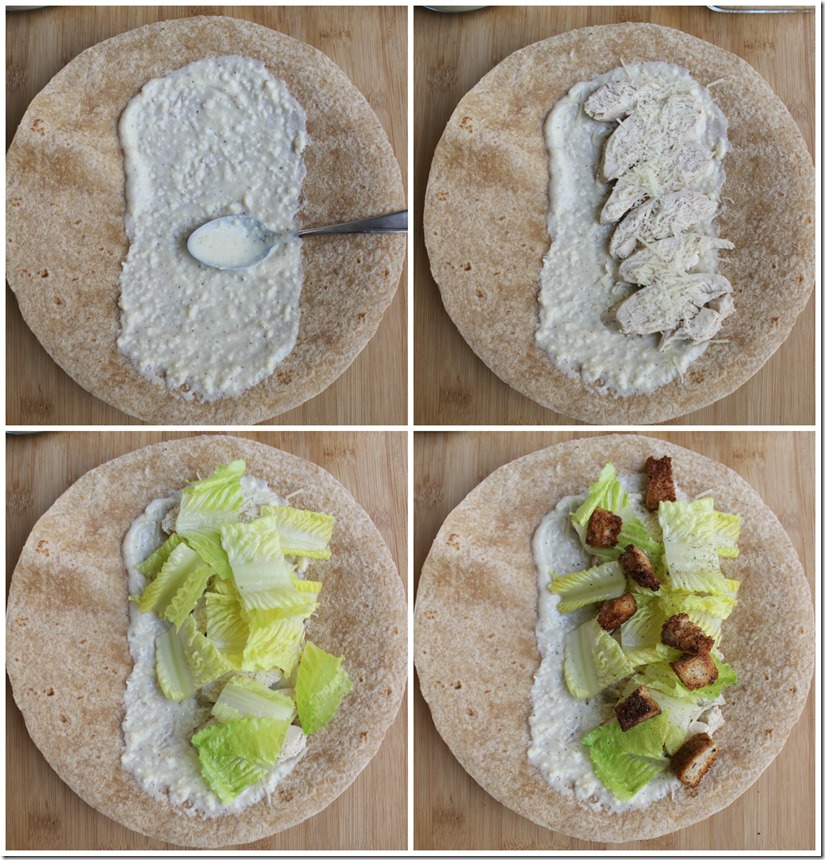 Once I got juuuuust the right amount of all the ingredients, I wrapped that large tortilla of goodness and secured it with a couple toothpicks. Then I sliced it in half because I like to live dangerously. Here's a look at the details:
Chicken Caesar Salad Wrap
Ingredients:
2 whole wheat tortillas
1/4 cup Greek Yogurt Caesar Dressing
1 cooked chicken breast, sliced
1/2 cup romaine lettuce
1/3 cup croutons
1 Tbs shredded Parmesan
Fresh ground black pepper to taste
Instructions:
For each wrap, lay one of the tortillas onto a flat surface, and spread half of the dressing into the long middle section.
Layer half of the sliced chicken over the dressing; add half of romaine, croutons, Parmesan, and pepper to taste.
Tuck in the ends and roll. Secure with toothpicks and carefully cut in half.
Serve immediately with extra Caesar dressing on the side.
Recipe from GettinMyHealthyOn.com
I thoroughly enjoyed the addition of croutons because they added a nice little crispiness. Do you need them? Nah. But it's a simple way to jazz up the wrap. Also, I think bacon and/or avocado would be DELICIOUS additions to this simple wrap. However you fill it, enjoy!
Are you a wrap person? OR more so salads or sandwiches?