Since Matt and I don't live near our families, most holidays consist of us chillin' like villains and making a bunch of food because we can. I went all out on Thanksgiving last year, and this past Sunday, we decided to cook up a little feast for ourselves again. We did the whole ham dealio because according to Matt, you have to have ham on Easter. I also made rolls and the recipe I'm sharing with you guys today.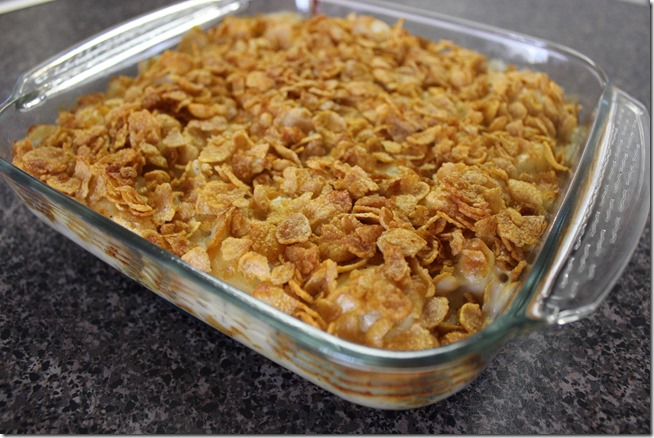 I found a recipe for potatoes au gratin and saw the potential to make it a wee bit healthier. I'm pretty excited to say it was a success!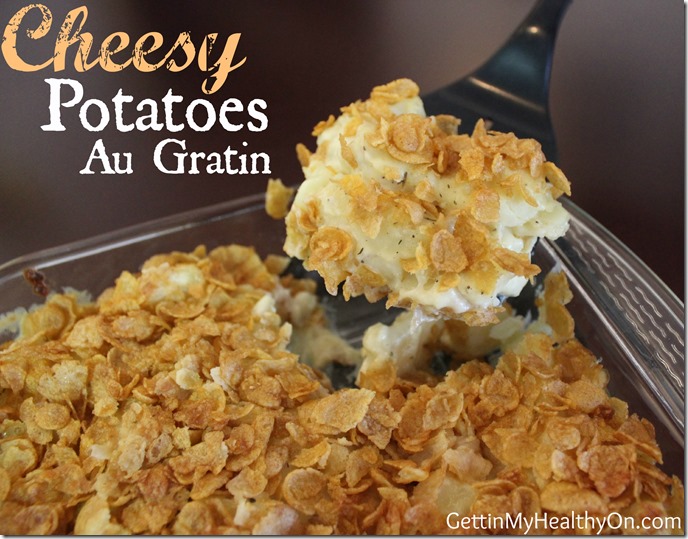 Ingredients:
1 Tbs butter
2 Tbs flour
3/4 c chicken broth
1/2 c milk
3/4 tsp salt
1/4 tsp pepper
1/4 tsp thyme
1/2 tsp onion powder
1 c cheddar, shredded
3 1/2 c cooked potatoes, cubed (or you can use frozen hash browns)
1/4 c Plain Greek yogurt
Topping:
1/2 c cornflakes, lightly crushed
2 Tbs butter, melted
Directions:
Melt butter in large sauce pan. Stir in flour until combined. Slowly add broth and milk, whisking it until it is smooth. Then mix in seasonings. Simmer for about 5 minutes, or until slightly thick, while stirring frequently.
Transfer pan off the heat, and stir in cheese and yogurt. Fold potatoes into mixture until thoroughly combined.
In a medium bowl, toss cornflakes with butter, until they're coated.
Spray an 8×8 baking dish with non-stick cooking spray, and pour potato mixture into it. Top with buttered cornflakes.
Bake for 45 minutes at 350 degrees. Let cool for 10 minutes. Serve.
—–
If you have leftover ham from Easter, I highly recommend throwing them in this dish. It's a heavenly duo. There's a slight chance that will be my lunch every day this week. Yummm.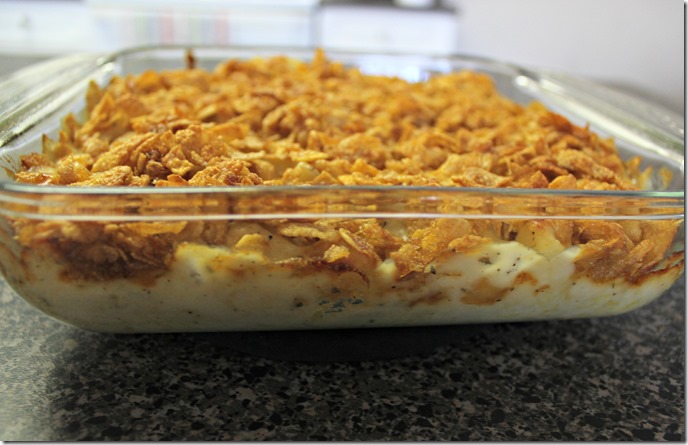 Enjoy!
Make sure to check out my other tasty recipes!