Earlier this week, Matt and I reached the six-year mark of dating. Woohoo! We still like each other! It was bittersweet because after this anniversary, we have to start over at one since we're kind of engaged right now. I say bittersweet because it takes hard work to rack up those years! Regardless, I'm pumped to make it an even more legit occasion, what with marriage under our belt next time.
Since I shared the shenanigans we did for our fourth and fifth anniversaries, I figured I'd do a little photo dump situation for today's post. The official day was Monday, so we dedicated the Saturday prior to doing fun things and more importantly…absolutely nothing productive (aka my ideal weekend).
We started the day by heading downtown and wandering until we found a place to get some brunch, which ended up being Union Kitchen & Tap. And as a blogger/girl/[insert more excuses], I had to take pictures to document the goodness. I captured Matt's "candid" pose, reacting to said picture taking, and I find it hilarious. He's such a ray of sunshine when he wants to be.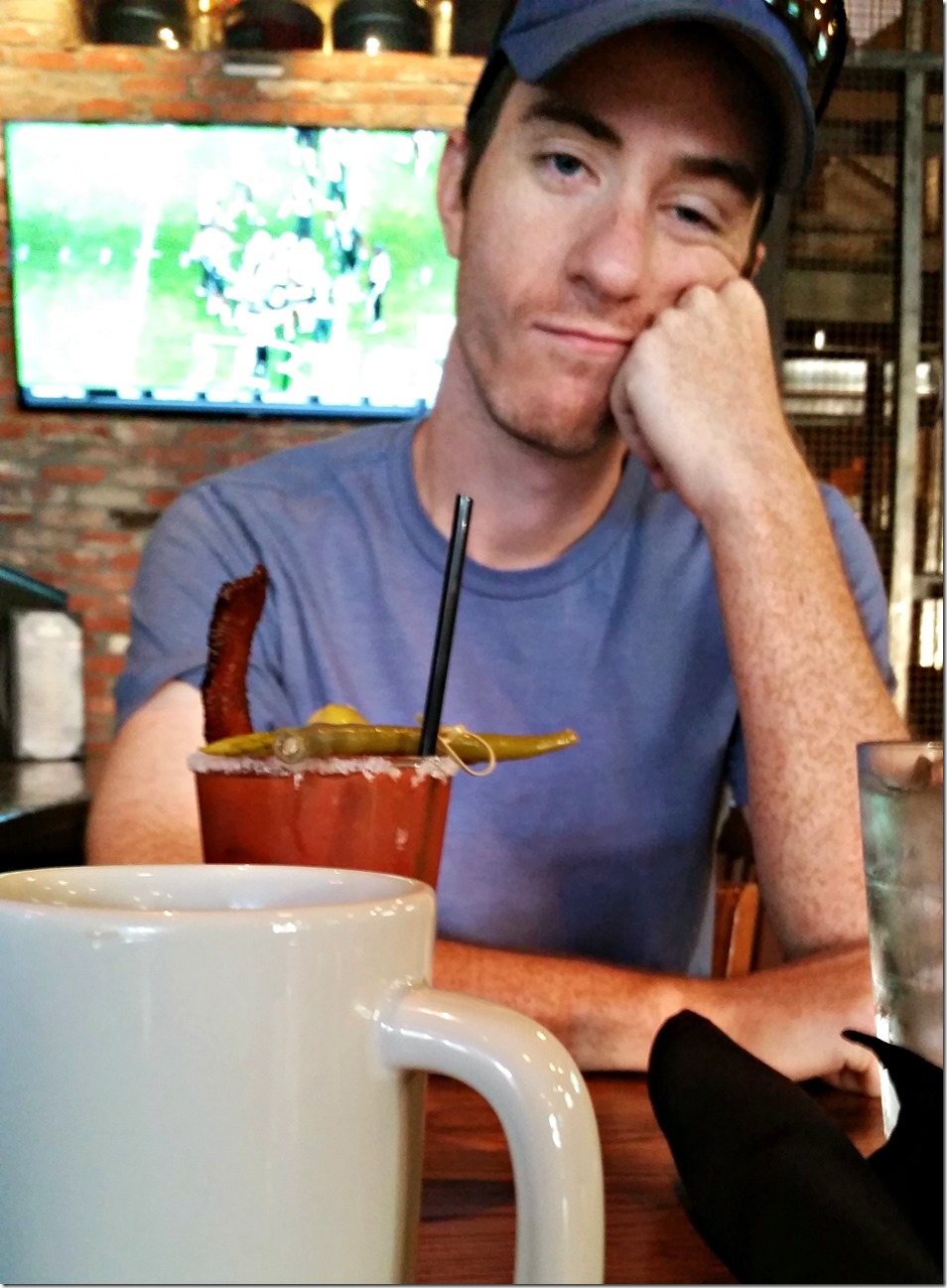 I ordered one of my newer brunch faves: eggs benedict…correction, the best eggs benedict on the planet. Matt had…I don't even remember because I was too focused on my beautiful food. After stuffing our faces, we walked around downtown a bit and wasted some time at the mall.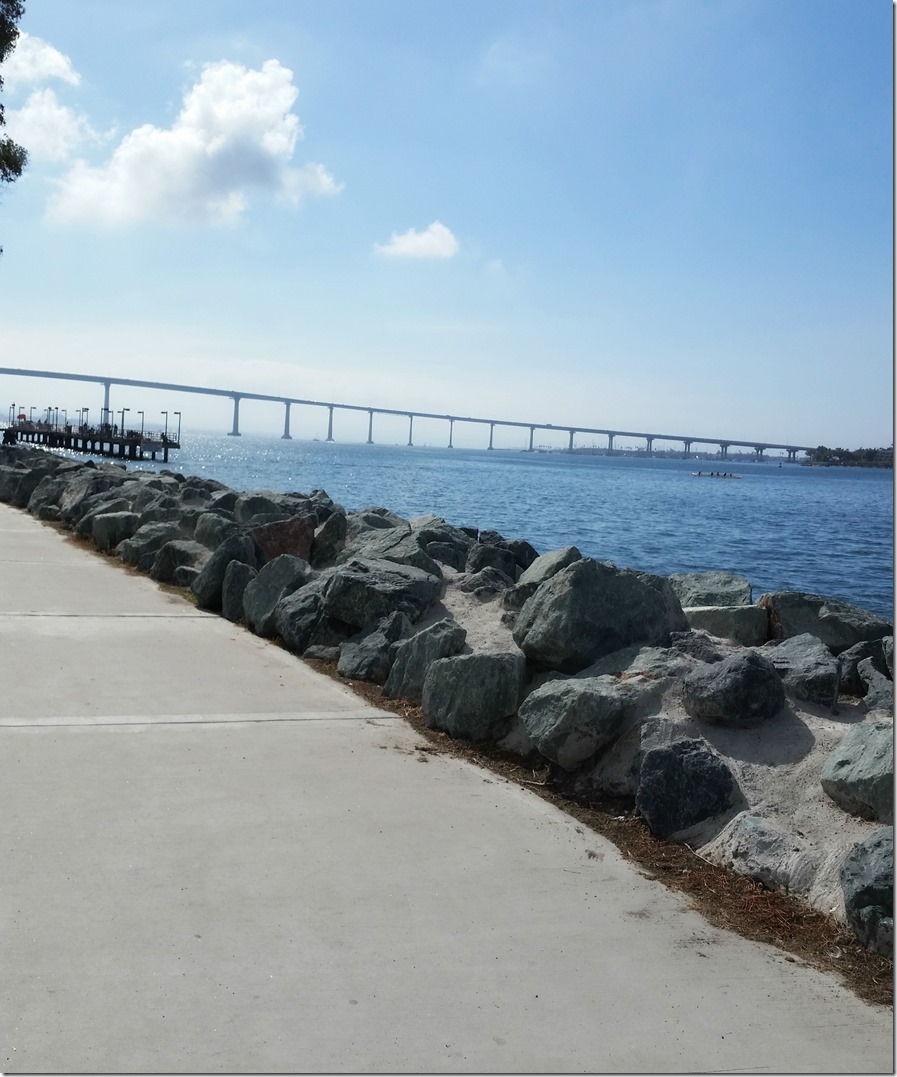 Then we headed home to do absolutely nothing until our evening activities…aka dinner. So basically, the entire day revolved around food…not that there's anything wrong with that.
Just like last year's anniversary, we utilized the magic of GroupOn, except this year it was for dinner and not adventures. I told Matt I wanted to go out for seafood because…we live in San Diego and don't eat seafood enough for having it so readily available. So we went to Crab Catcher in La Jolla, which I've had coworkers rave about. It didn't disappoint! For those who want to know, I got scallops because #obsessed, and Matt got lobster because #fancyaf.
Oh, and here's the worst selfie ever.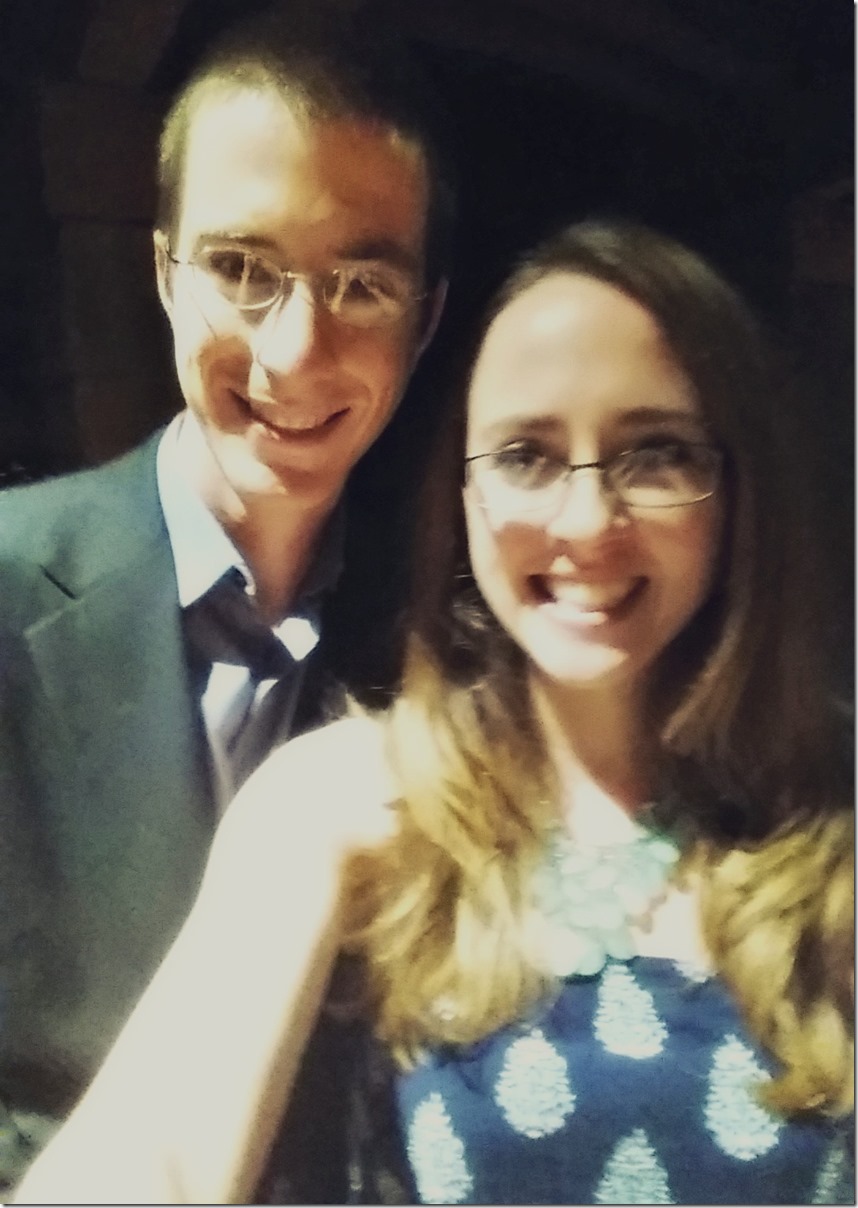 Before we headed home, we spontaneously walked into this wine bar/tasting place since the night was still semi-young. We each grabbed a glass and talked about our feelings for a little bit (okay, not really…more like discussing how we can't differentiate between good wine and cheap wine…we just like wine).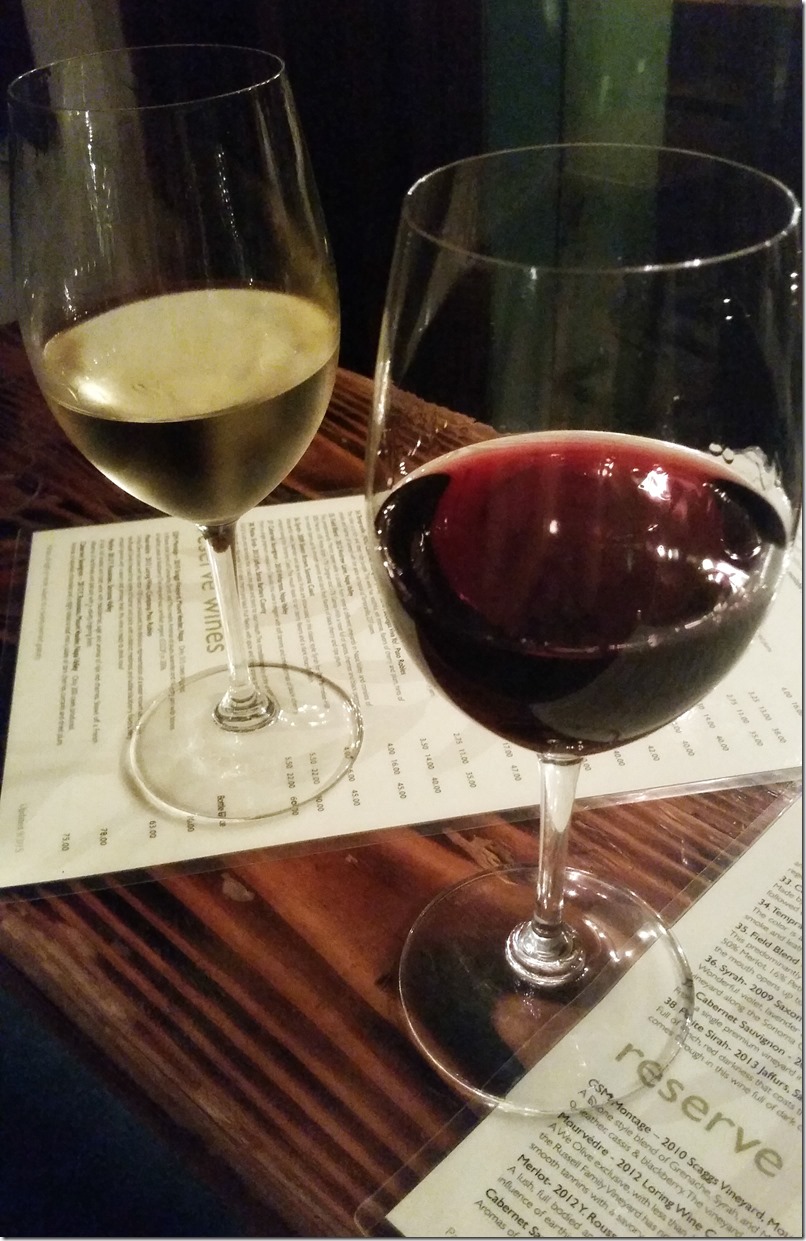 It was a fairly chill day for us even with the random food outings planned. So all in all, the sixth anniversary celebration was a success! RIP dating anniversaries. It's been real.