The following post is sponsored by Skechers.


In honor of Breast Cancer Awareness Month, today's post is dedicated to supporting the fight against the disease. If you weren't already aware, breast cancer is the most common cancer among women in the U.S. While the statistics can be scary, they can also be inspiring. As of recently, there are 2.8 million survivors in the U.S., and I am proud to say that one of those is my aunt and another is my grandma.
To aid in the fight against breast cancer, Skechers Performance Division has launched a line of new products to create awareness and raise funds for the American Cancer Society. I was recently given the opportunity to try out one of the new products: the GOrun 3 shoes.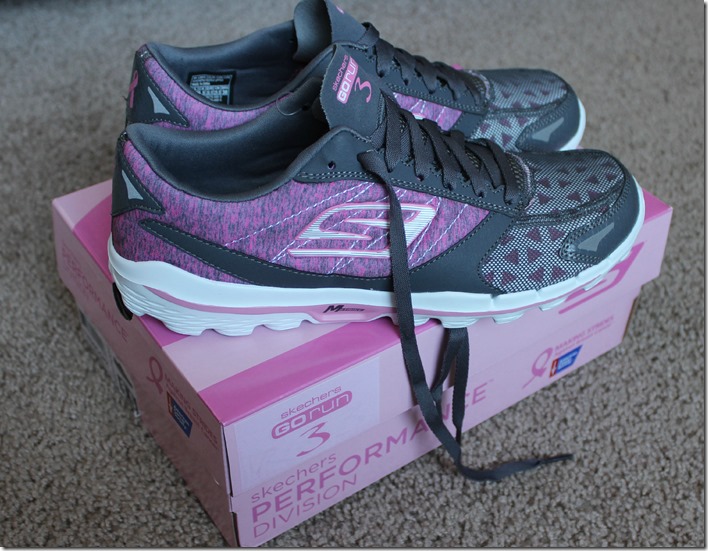 As you may already know, running is a big part of how I choose to stay healthy. It makes me feel alive and has taught me how mentally and physically strong I can be when I push myself. As I wear these breast cancer running shoes, I'm reminded of how I can make a difference and join in the fight against the horrible disease that affects so many women. I run for my aunt and my grandma.
While the main motivation for these shoes is to support a great cause, Skechers also wants to inspire and help women on their journey to living a healthy life. When I first tried these on, I was actually quite surprised. They're extremely light but have a lot of support – both great features for running. Since I kind of love running shoes, I've been really excited to try these out. They hug my feet just right and make me want to hit the pavement.
The GOrun3 shoes run for $85 (ha, get it?) and are specially designed to do the following:
Absorb high impact
Offer breathability with mesh fabric
Promote a midfoot strike based on the added support
Be a minimalist shoe with the option of an additional shoe insert
The support that Skechers Performance Division is giving to the American Cancer Society (ACS) goes way beyond awareness. A donation is being made to the organization and every part of the Awareness line will feature the ACS logo and message. Skechers is also hosting the ACS Making Strides Against Breast Cancer walk in San Francisco, as well as donating a percentage of the proceeds earned from Skechers shoes that day.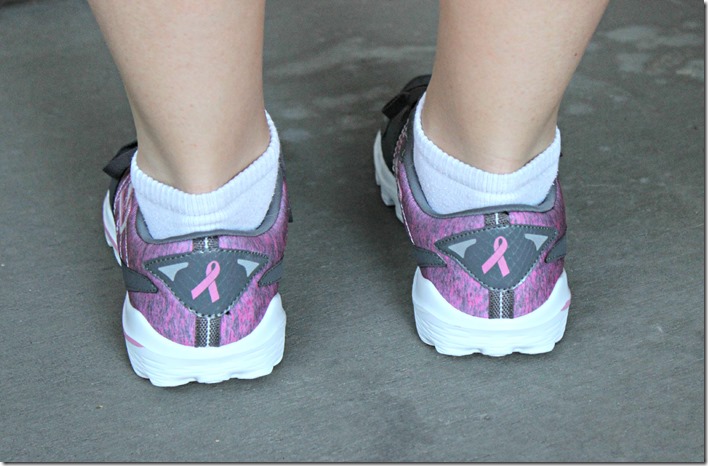 If you want to get involved, Skechers is launching a "register round-up" program at its retail stores, where you can choose to round up your purchase amount to the next full dollar to help ACS – every little bit makes a difference! And if you donate $5 or more, you'll receive a 20% discount for your next visit. Should you decide to buy a pair of the limited-edition Awareness shoes while you're at a Skechers Retail, you'll get a gift in the form of either a pink water bottle or a breast cancer awareness canvas tote back.
Make sure to visit the Skechers website and buy a pair of the Awareness shoes to do your part in supporting the fight against breast cancer!
What do you like most about the GOrun 3 shoes?
What do you look for in running shoes?
Thank you to Skechers for sponsoring today's post and inspiring me to try their fantastic shoes in support of the fight to end breast cancer!