For a thick, protein-packed fruit smoothie, try this simple recipe for a delicious Blueberry Oatmeal Smoothie!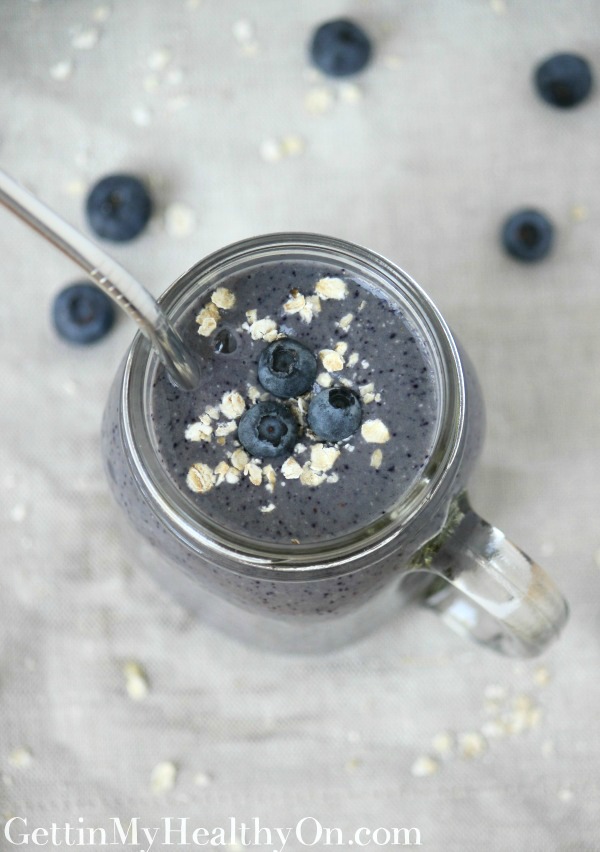 Some smoothies are just too pretty not to share. I usually just throw a little of this and that into the blender (which usually ends up being a variation of my Berry Spinach Smoothie), but there was more method to my madness when I made this blueberry-based smoothie recently. For how simple the ingredients are, I was quite happy with how it turned out.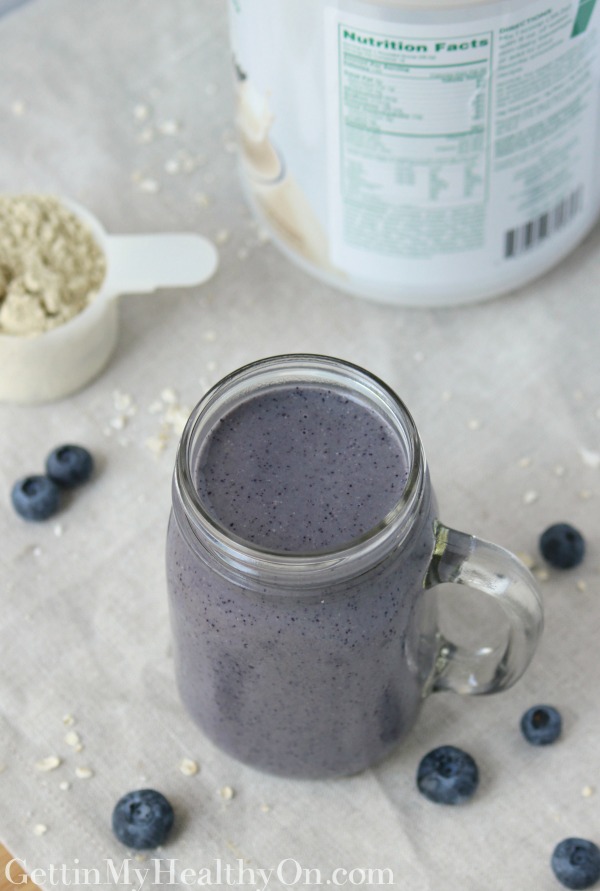 This smoothie is extra thick (it could almost be a smoothie bowl)—at first because of the frozen fruit, and after a few minutes from the oats soaking up the moisture.
I used frozen bloobs and banana, some quick-cook oats, vanilla protein powder, a dash of cinnamon (because I like cinnamon in anything and everything), and almond milk as the liquid base (any milk would work though). Blended, it creates a pretty purple mixture (no one saw that coming, I know), and if you want to eat with your eyes first, top it with a sprinkling of the oats and a few blueberries.
Voila! You've got one serving of gorgeous blueberry smoothie, made extra filling with the addition of oats and protein powder.
Blueberry Oatmeal Smoothie
Ingredients:
1 scoop (or serving) vanilla protein powder
1/4 cup quick-cook oats
1/2 cup frozen blueberries
1/2 frozen banana
1 cup unsweetened almond milk
Dash of cinnamon
Instructions:
Add all ingredients to a blender and puree.
Enjoy immediately!
Recipe from GettinMyHealthyOn.com
What do you usually add to smoothies?