Good morning! Today, I'm sharing one of my all-time favorite, easy recipes. It tastes gourmet, but it's really something you can whip up in the kitchen in no time: BBQ Chicken Pizza (with cilantro).
It tastes a lot like California Pizza Kitchen's recipe. In other words, it's the bee's knees – cat's pajamas – shiznit – jam – bomb diggity – best.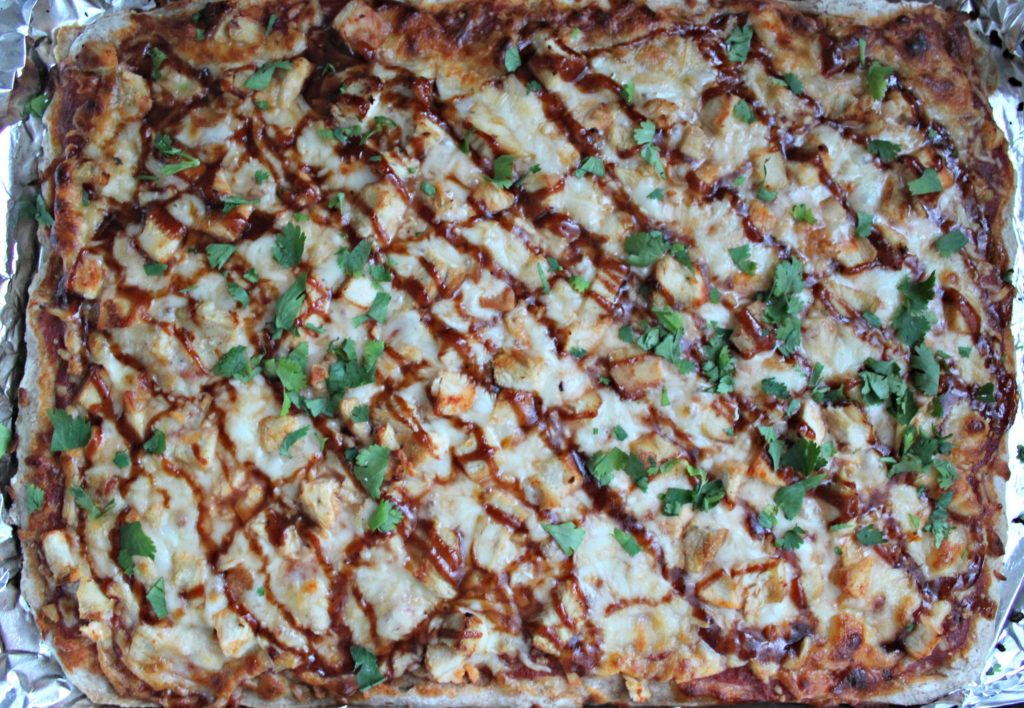 If you've discovered the magic of making your own pizza, which I highly recommend doing, then you're going to love the simplicity of this delicious variation. Matt and I eat homemade pizza every Sunday without fail. Since we eat it so often, I like to mix it up sometimes with random veggies thrown time or the below recipe.
Ingredients:
3/4 c diced chicken, cooked
6-8 oz pizza sauce
1 medium pizza crust
3/4 c BBQ sauce, divided
2 c mozzarella cheese
2 Tbs fresh cilantro
Instructions:
In a bowl, mix 1/2 c BBQ sauce with the pizza sauce. Spread mixture onto pizza crust.
Top with diced chicken and then mozzarella cheese. Drizzle with leftover BBQ sauce.
Bake for the designated amount of time for crust.
Once cooked, top with fresh cilantro and serve!
Recipe from GettinMyHealthyOn.com
I like to use my own crust and sauce recipes that are made from scratch because it's so cost effective, but you can use store-bought dough or crust and sauce. I just love customizing my own pizzas, even if it means buying some of the ingredients pre-made. Also, a little tip for you. If you want to drizzle the BBQ sauce on top in a pretty way, I highly recommend filling a sandwich bag with the BBQ sauce, cutting a little hole at the corner, and then squeezing it out that way. It's a super easy piping alternative that doesn't require any fancy equipment.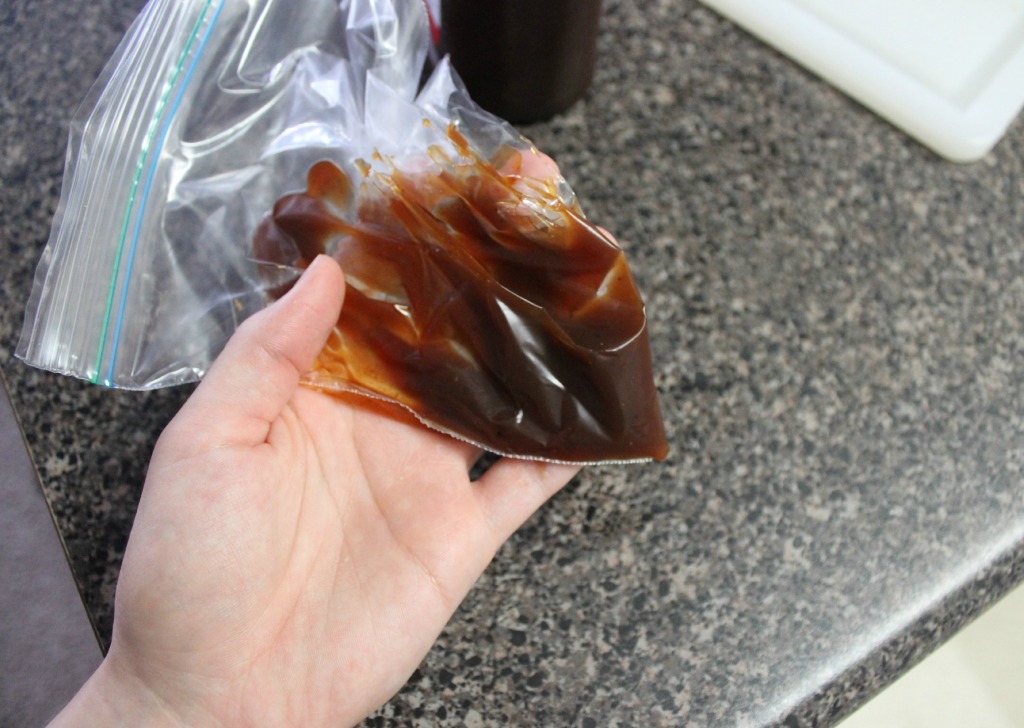 OR, if you don't care what your pizza looks like, globbing spoonfuls of BBQ sauce is just as delicious – it just won't be as evenly distributed. Do what feels right. Follow your heart.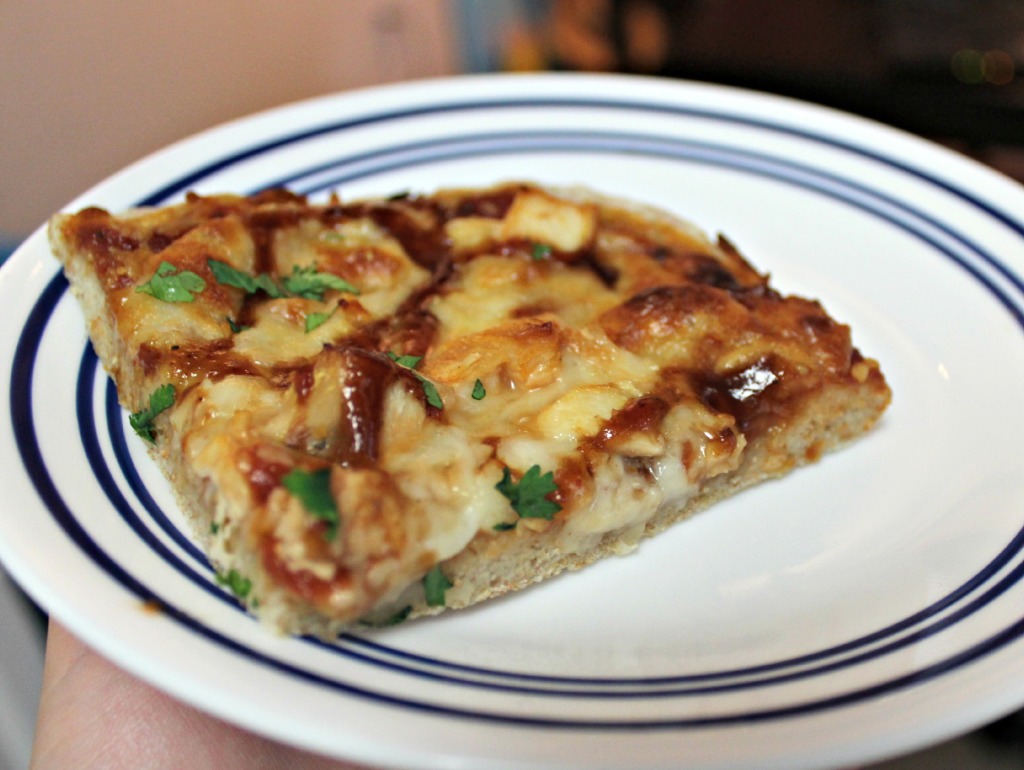 Also, I highly recommend the fresh cilantro on top. Is it necessary? Nah. But it adds a little something extra that I highly enjoy.
Enjoy! And make sure to check out my homemade pizza sauce and easy, yeast-free pizza crust if you're interested in making your own stuff from scratch. It's really not that much work, and it saves money. Woo!