Since most of the baked goods I make are dessert (not sorry), I figured it was time to branch out and make something more nutritious. I'm talking muffins today, people—banana bread-inspired, bran-filled muffins. Why bran? Because it's full of fiber, protein, minerals, and phytonutrients. I think I'm an old person at heart because I really enjoy bran cereal; then again, when you love cereal as much as I do, you don't discriminate. Even if you're not a big fan, though, listen up. I'm super pumped to share a healthy muffin recipe that includes the fiber-rific ingredient.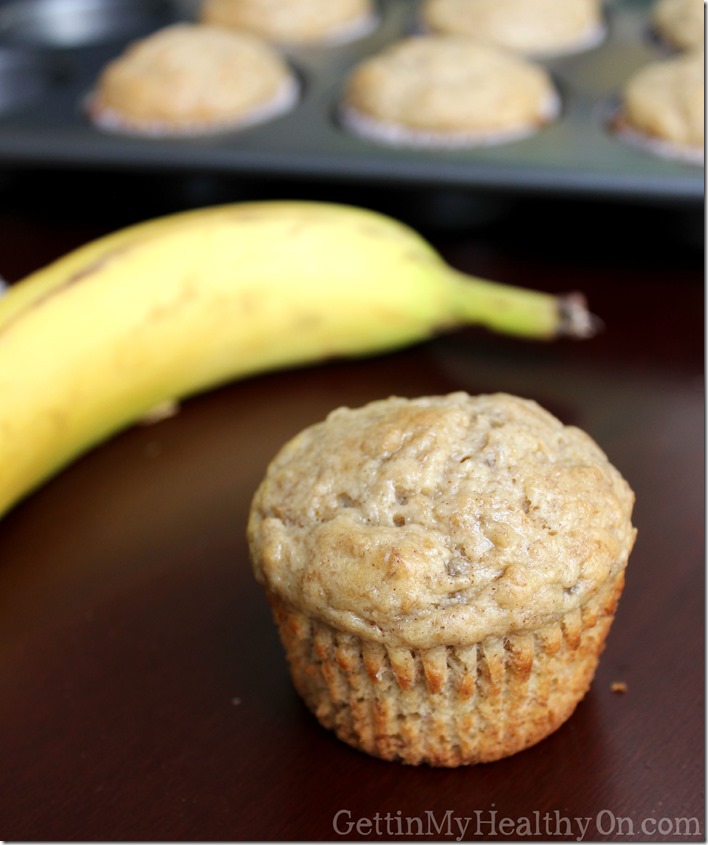 I've been wanting to try bran muffins for a little while because they seem like such a great supplement to breakfast (or any meal, really). The thought of "bran muffins" doesn't exactly scream "YUM," though, so I figured I'd naturally sweeten it up with the magic of bananas.
I picked up some generic-brand wheat bran flakes cereal at the store last week. You should be able to use any other type of basic bran cereal, though, even if it's not flakes. All you do is combine 1 cup of the cereal with 1 cup mashed banana and 2/3 cup milk. Stir it well so the bran is fully drowning in the milky banana mush (so appetizing), and let it stand for about 5 minutes. This allows the bran to absorb the moisture so it'll better incorporate with the rest of the ingredients.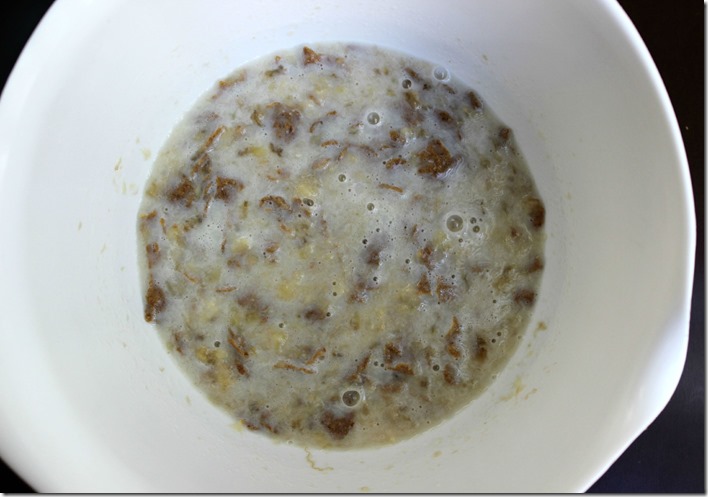 Then add 1/3 cup packed brown sugar, 1/4 cup unsweetened applesauce (which is half of a standard applesauce cup), 1 egg, and 1 teaspoon vanilla, mixing well. Now stir in the dry ingredients—1 1/2 cup flour (I used white, but you could use part whole wheat if you want), 1 tablespoon baking powder (just trust me), 1/2 teaspoon salt, and 1/2 teaspoon cinnamon—just until combined. You should have a wet batter situation now.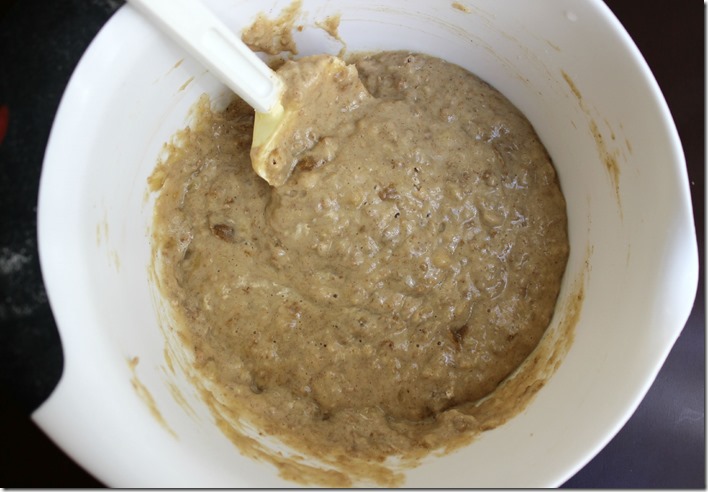 Gradually spoon it into a muffin tin lined with muffin cups that have been sprayed with non-stick cooking spray. Total, this should make 12 muffins. I normally don't fill the cups this full, but it was the perfect amount for how much these rose.
Bake at 375 degrees for 20 to 25 minutes and then devour immediately because you're impatient like me cool on a baking rack for 5 to 10 minutes. Then eat them straight-up or with some butter, peanut butter, or any other spread your fancy.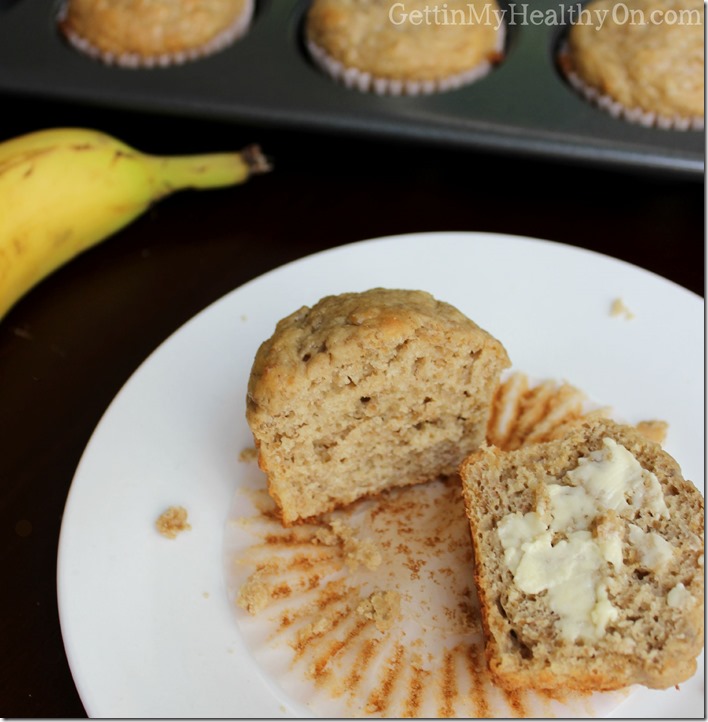 For a more condensed version of the recipe I used, see below.
Ingredients:
1 c wheat bran cereal
1 c banana, mashed
2/3 c milk
1/3 c brown sugar, packed
1/2 c unsweetened applesauce
1 egg
1 tsp vanilla
1 1/2 c flour
1 Tbs baking powder
1/2 tsp salt
1/2 tsp cinnamon
Instructions:
Combine bran, banana, and milk in a large bowl, stirring well. Let sit for 5 minutes.
Add sugar, applesauce, egg, and vanilla; mix well.
Mix in flour, baking powder, salt, and cinnamon, just until combined.
Spoon batter into 12 muffin cups that have been sprayed with non-stick cooking spray.
Bake at 375 degrees for 20 to 25 minutes.
Let cool for 5 to 10 minutes.
Recipe from GettinMyHealthyOn.com
And that's all there is to it! Hope you enjoy these as much as we have this past week. Happy muffin making!