Sometimes a classic recipe needs some extra oomph.
After finding some frozen ground beef in the freezer (imagine that), I decided to make some spaghetti. I don't know about you, but I get sick of spaghetti sometimes. It's good, but it's just spaghetti. For some reason, food seems more exciting when it's baked, at least in my opinion. So I decided to turn regular spaghetti into baked spaghetti for a little change.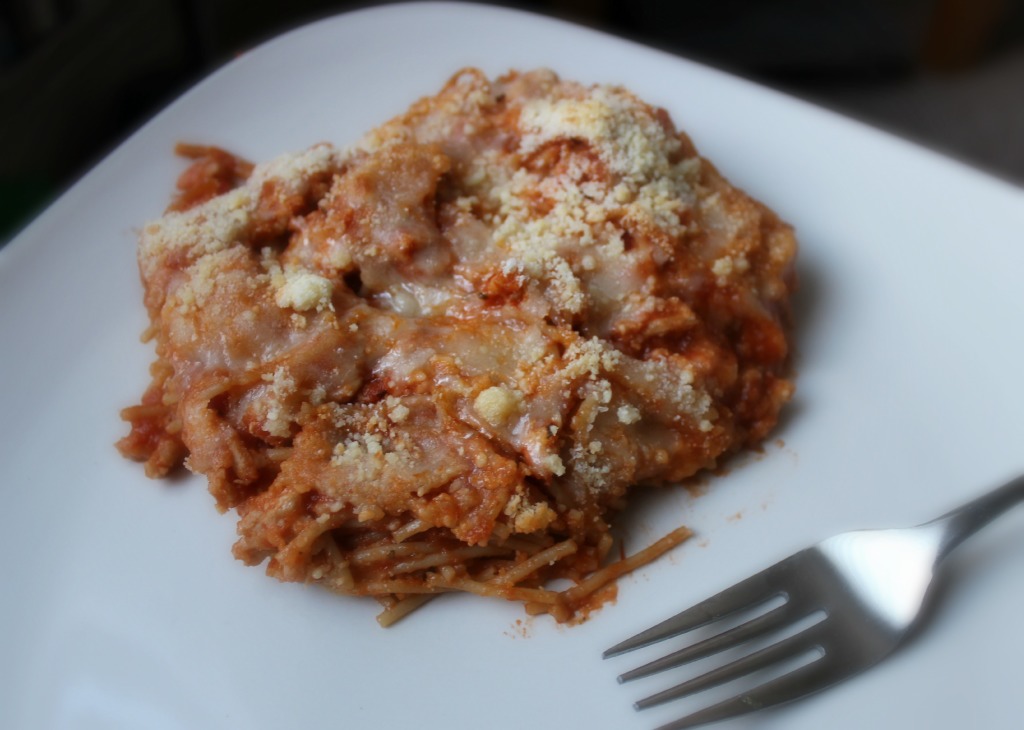 We enjoyed it. Plus, I don't usually load normal spaghetti up with much cheese, so I liked that little difference, especially when it was all melted from the heat of the oven. Yummm.
Jazz up your normal spaghetti by preparing it with this Cheesy Baked Spaghetti recipe. The addition of cheese and herbs make it a simple yet delicious dinner.
Ingredients:
7oz spaghetti
1/2 lb. ground beef or turkey
1 tsp garlic powder
2 tsp brown sugar
1 c mozzarella cheese, shredded
1/4 c parmesan cheese, grated
16 oz. jar marinara sauce
Sprinkle with basil
Instructions:
Preheat oven to 400 degrees and spray 8x8 pan with cooking spray.
Boil spaghetti noodles until al dente and strain.
While noodles are cooking, brown the meat. Add marinara, garlic powder, and brown sugar to cooked meat, stirring until brown sugar dissolves.
Combine noodles, sauce, and 1/2 c mozzarella. Pour into pan. Sprinkle with remaining mozzarella and parmesan, and finish with a sprinkling of basil. Bake for 15-20 minutes or until cheese starts to brown.
Recipe from GettinMyHealthyOn.com
Now for the second recipe…
After visiting my grandparents this weekend, I remembered a type of cookie my grandma always used to make: Sour Cream Cookies. It grossed me out when I learned of this title as a child because I've always disliked sour cream. I quickly got over it, though, because they're amazing.
After remembering the delicious and strange cookies, it came to me in a vision (or perhaps a craving?): sour cream = Greek yogurt when baking (or at least I always assume this). Yay for Healthy Food Swaps!
I found a recipe for sour cream cookies and changed it up quite a bit. They turned out fluffy and strangely delicious.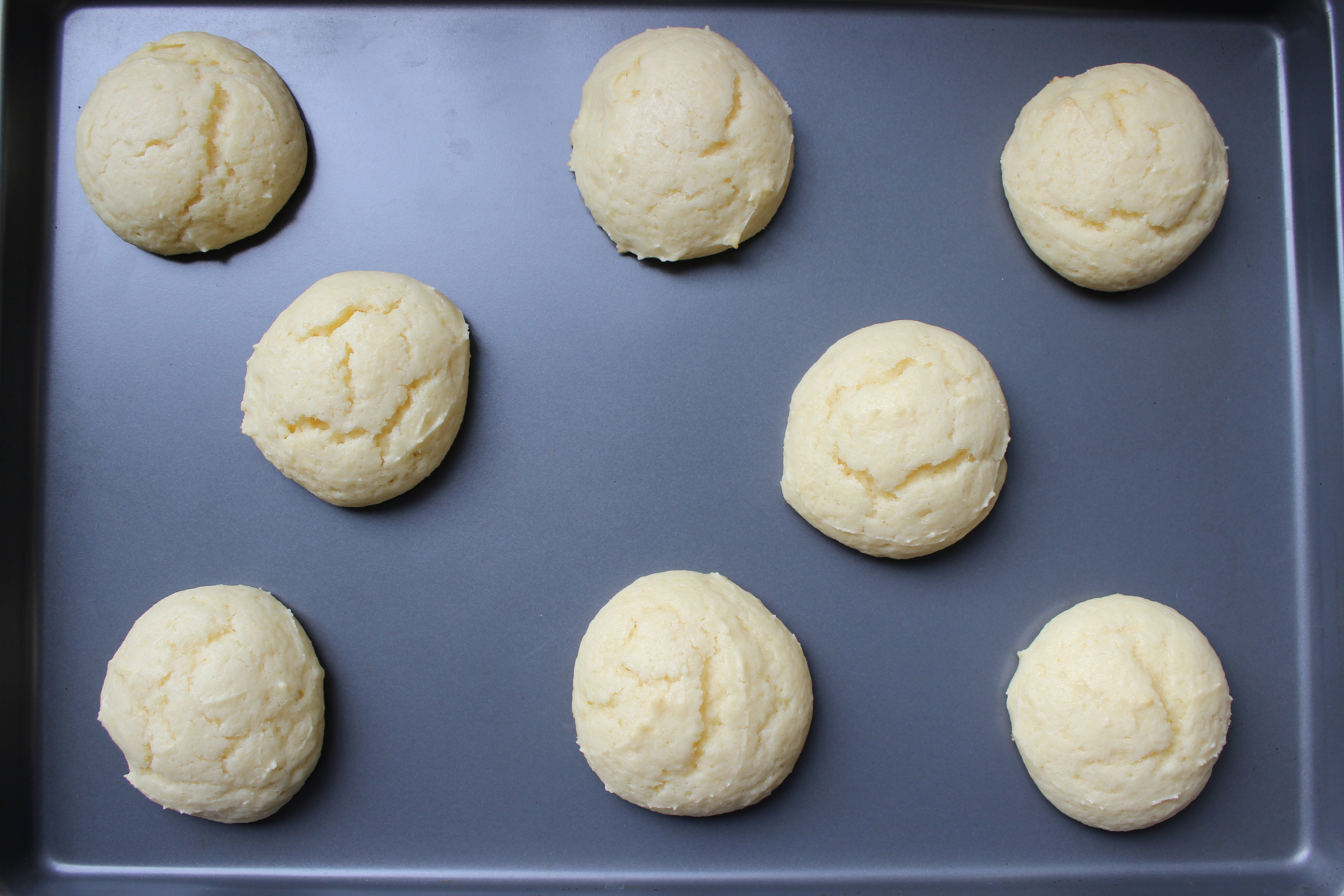 They're different than your average cookie recipe. They kind of remind me of muffin tops. Anyone else obsessed with the tops of muffins? If so, you might like these.
Ingredients:
1 1/2 c flour
1/2 t baking powder
1/4 t baking soda
1/3 c salted butter, softened
2/3 c sugar
1 egg
1/2 c 0% Greek yogurt
1/2 t vanilla
Instructions:
Combine flour, baking powder, and baking soda in small bowl.
In a larger bowl, creamer butter and sugar together. Add the egg, yogurt, and vanilla. Once combined, slowly blend in flour mixture.
Drop by tablespoon onto cookie tray. Bake at 375 for 12-14 minutes.
Recipe from GettinMyHealthyOn.com
If you want more flavor, sprinkle cinnamon and sugar on top of the cookies before baking, so it'll stick better.
Another option would be to ice the cookies after they're baked and cooled. I used leftover RumChata Cupcakes icing from cupcakes I made a few weeks ago, and it was really good.
Let me know what you think, if you end up making the spaghetti or the cookies!!