Word on the street is tomorrow's September…? What? Does anyone know what that means?
FALL IS COMING.
Best season everrrrrr. And I get to actually experience the change from summer because we're making a trip home to Illinois soon for a wedding, in which I have the honor of bridesmaid-ing. Aww yiss. Colorful leaves and cool weather, here I come!
Okay, fall rant over. I'm not here today to talk about how happy I am that summer is coming to an end (said no one ever). I'm here to reflect on this past month and all the goodness that it brought. See below for some of my favorite things from August!
These Are a Few of My Favorite Things
New Hairdo – I suppose I should cover one of the more significant happenings in my life: I chopped my hair off and then got ombre highlights. Woohoo! I say this is significant because I rarely change up my hair. It has been hella long since our wedding, and I had been meaning to do something fun with it. I'm thoroughly enjoying having shorter hair right now, and I think the color adds a bit of dimension to my weirdly light dirty brown situation.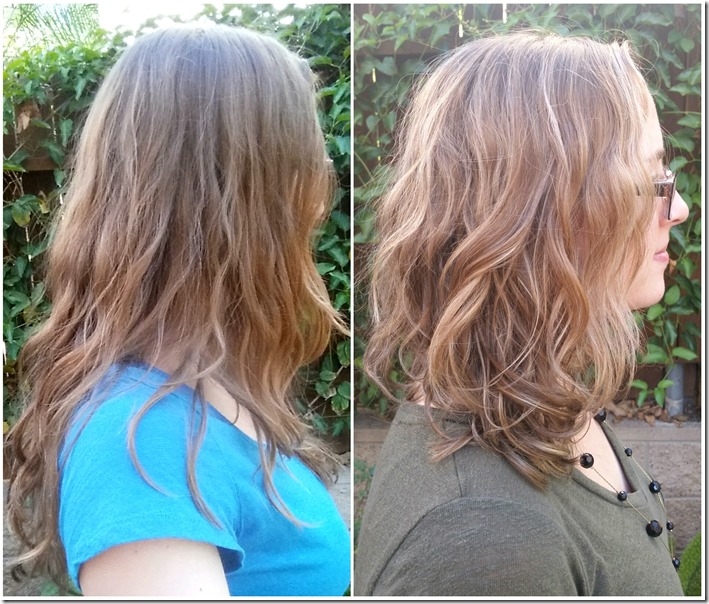 Trivia Games – Since before I can remember, I have always loved trivia games. In high school, I was even in Scholastic Bowl all four years, even though I wasn't exactly a stellar participant. Bahaha. In recent years, I've been all about Jeopardy, Trivia Crack, and Trivial Pursuit (which is what this picture is of). Even though I'm not exactly what you'd call a "trivia whiz," I still love it for some reason. Yay knowledge!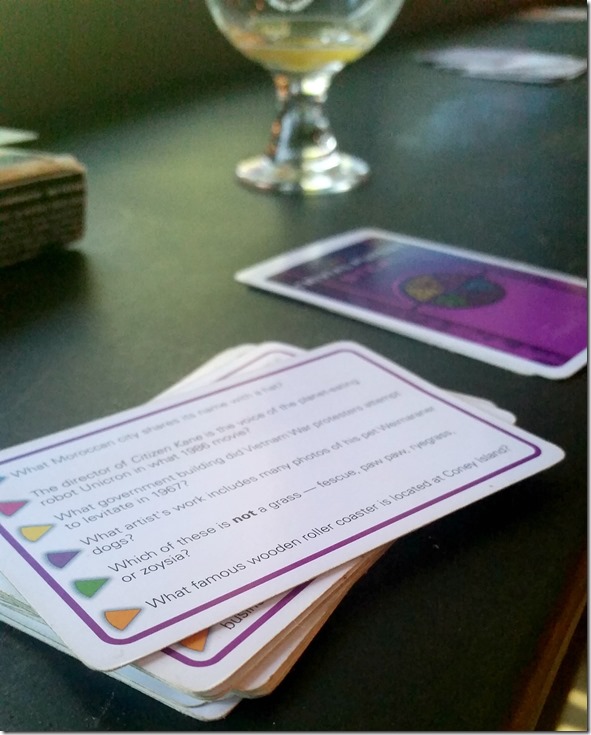 Trouble by Cage the Elephant – I'm nearing the end of my love stage with this song, but I felt the need to share it anyways. It's on my list of "Play Constantly Until You Get Sick of Them" songs, and I encourage you to check it out!
Professional Sports Games – Here's a random about me that I've said in the past: I'm not the biggest fan of watching sports games, though I like to play sports. However, I actually really love going to professional sports games and stadiums. Although I'm not always glued to the field, it's a fun environment to be in once in awhile. The Cubs were here in San Diego to play a series against the Padres, so we went to a few games. 🙂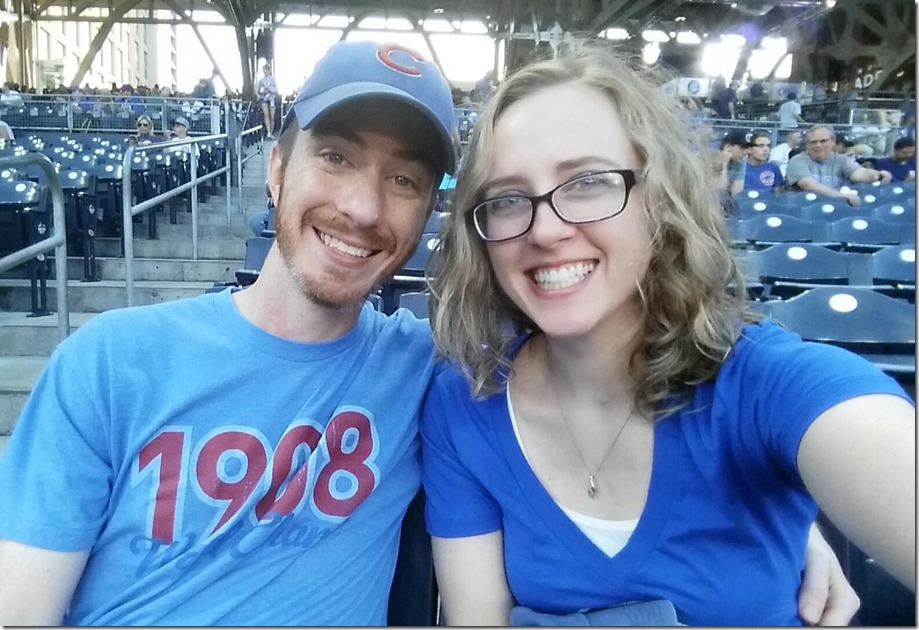 Binge Watching Shows – On my checklist of what I need in a show before I commit to it is whether it will be "binge-worthy." We rarely watch anything live anymore (DVR for the win!), and I've been all about Netflix and Amazon Prime streaming lately. I have this problem where I like to watch episode after episode after episode after…you get the point. So, this is probably more of a vice than a good favorite, but come on…where my fellow Netflix-ers at?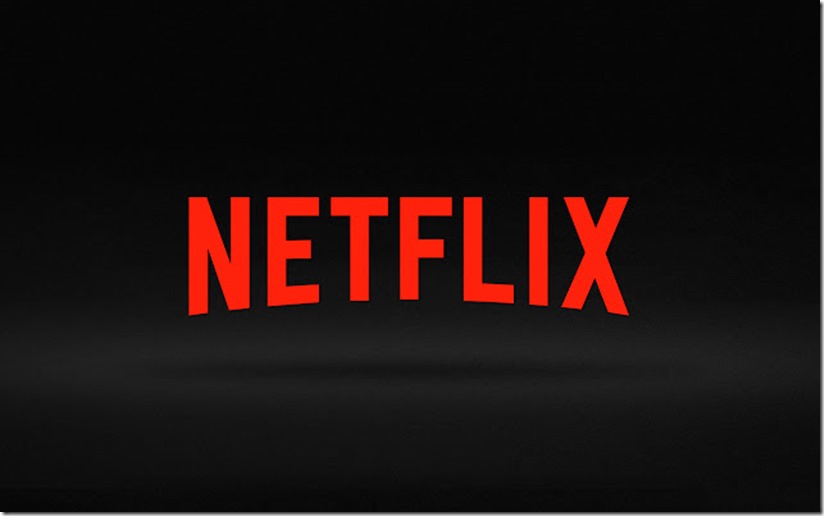 The Wizarding World of Harry Potter – This past weekend, Matt, my SIL, and I drove up to Universal Studios to spend the day Saturday exploring all the good movie things. In addition to going on a set tour, riding a Jurassic Park water adventure, and jumping into the Simpsons world, we went to "Harry Potter World," as I call it. I've always been a HUGE Harry Potter fan (despite not reading the books…yet #ashamed), and this just took it to a whole new level. We went on the ride three times (doing it as early as possible is a must; that or single rider), which was wonderful, but just being there with the music and buildings and everything was so unbelievably magical! Oh, and if anyone's wondering, I thought the butterbeer wasn't bad. I didn't end up drinking the whole thing, but it was interesting! I've heard mixed reviews about it, so we obviously had to try it for ourselves.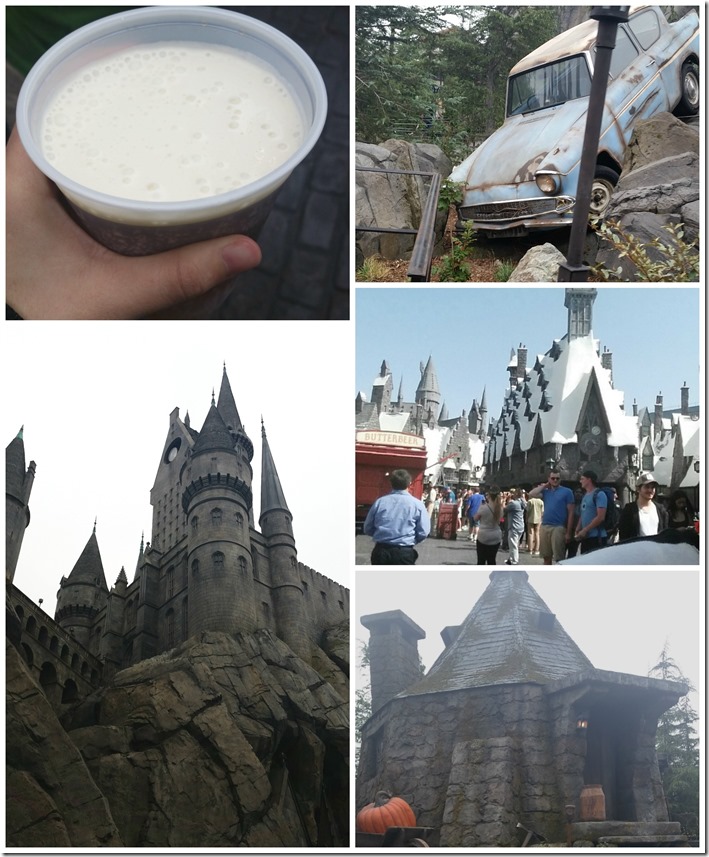 Exploring New Hiking Trails – Nature soothes my soul to the core. Although I'm not always super enthusiastic about hiking (because we almost always go early morning on weekends), there's something so fun about exploring new trails. Hiking is such a low-key, enjoyable way to exercise without actually feeling like you're exercising (at least in my opinion).
Zojirushi Thermos – Matt surprised me with this travel thermos recently because his coworkers apparently rave about it. I was all, "Thanks? I suppose I could use a new one?" But my attitude has transformed since it first arrived on our doorstep a la Amazon. This Japanese masterpiece keeps my coffee hot for HOURS. It blows my damn mind. Although I basically have a relationship with coffee, I somehow never seem to finish it. I've been taking advantage of this weird habit of mine recently by saving about 1/3rd of my coffee at work for later in the day. When I need a little caffeine boost around 1pm, I open this wonderful contraption, and my coffee is STILL warm/hot. What?! It's madness. If you're in the market for a crazy-awesome new thermos situation, I highly recommend this one, which you can find on Amazon here.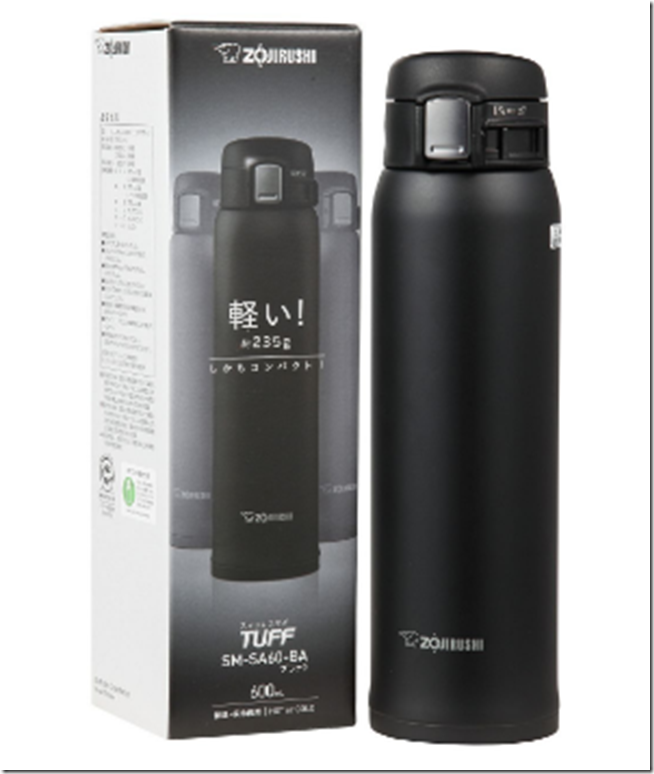 Myers-Briggs Type Indicator – This may seem like a strange addition to a list of favorites, but that's just how I roll. I've taken this psychological test a few times in my life, and I find it so unbelievably fascinating every time. You take a somewhat long questionnaire, and based on your result, it will show you how you perceive the world and make decisions. I'm an ISFJ which is explained below, and everything I have read about my type is spot. on. It's so cool.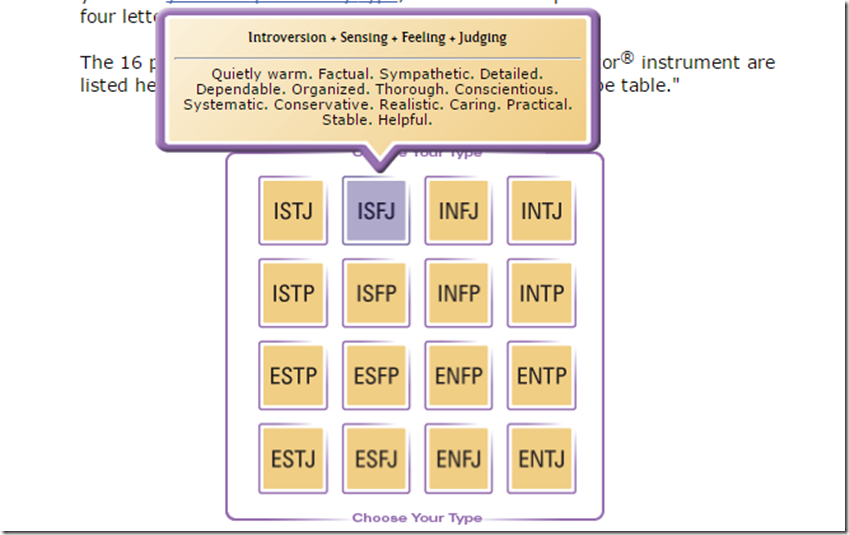 The Judge by Twenty One Pilots – This is another song on my list that I keep playing over and over. First of all, Twenty One Pilots' recent album Blurryface is so good. I'm extremely sick of a few of the songs because they're replayed over and over on the radio, but there are still a few I am really enjoying.
---