Woo! Christmas is seven days away!!
If you're a master procrastinator at buying gifts, I can relate. Some people are so difficult to buy for that I end up putting shopping off until the last minute. Well I have good news for you if you're trying to figure out a gift for a food lover, which, let's be honest, I'm concerned when someone doesn't love food. So basically, this post could probably help anyone, especially those who like to cook though.
I've created an alphabet-guided list with ideas for what you could get the foodie in your life – some things practical, many that are absolutely not. It all depends on the person and their interests/personality. Take a look through my list, and good luck to you as you brave the crowds, explore the interweb, or craft your food-themed gifts!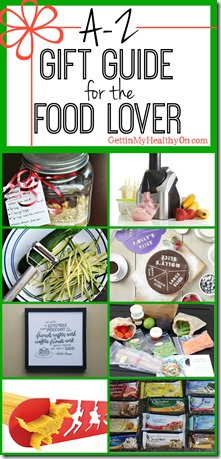 Apron – I've never really used an apron, but I can see the value (messy cook right hurr). If your food lover friend likes to cook, some fun ones I found include I believe I can fry, I have no idea what I'm doing, and grill master.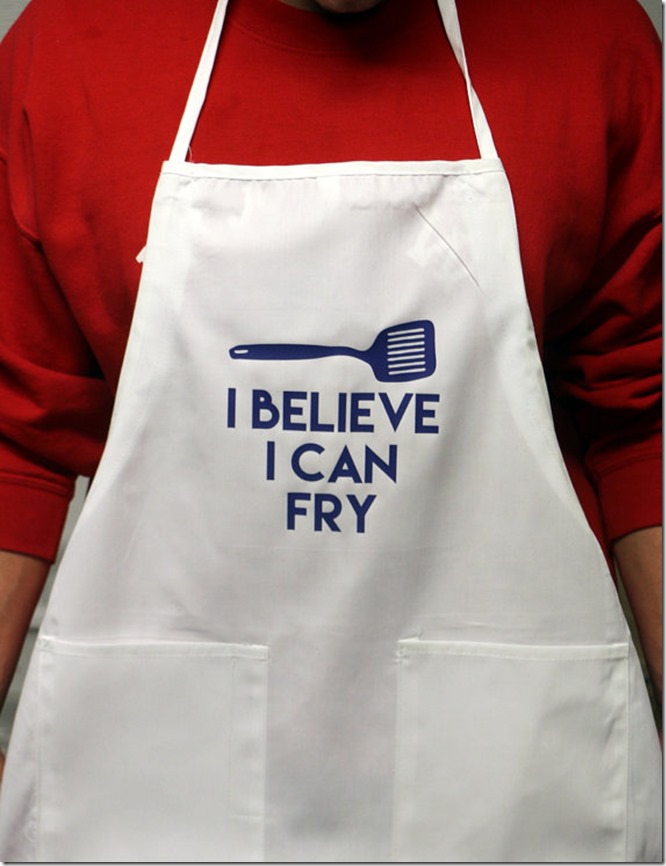 Box of Snacks – I've reviewed some of these in the past and think they're a fun way to discover new products—or you know, just have tasty snacks delivered to your door. Some examples include Nature Box, Bestowed, and Kona Kase.
Cookbook – Yes, I know; most people look up recipes online these days, but I still appreciate cookbooks and think there are a lot of cool ones out there!
Delivery Subscription for Food  – Similar to the box of snacks mentioned above, you can sign up for a food delivery system, except only get the ingredients. It's like cooking without the measuring and gathering of ingredients. They're actually really cool. I reviewed Sun Basket awhile back; other popular options include Plated and Blue Apron.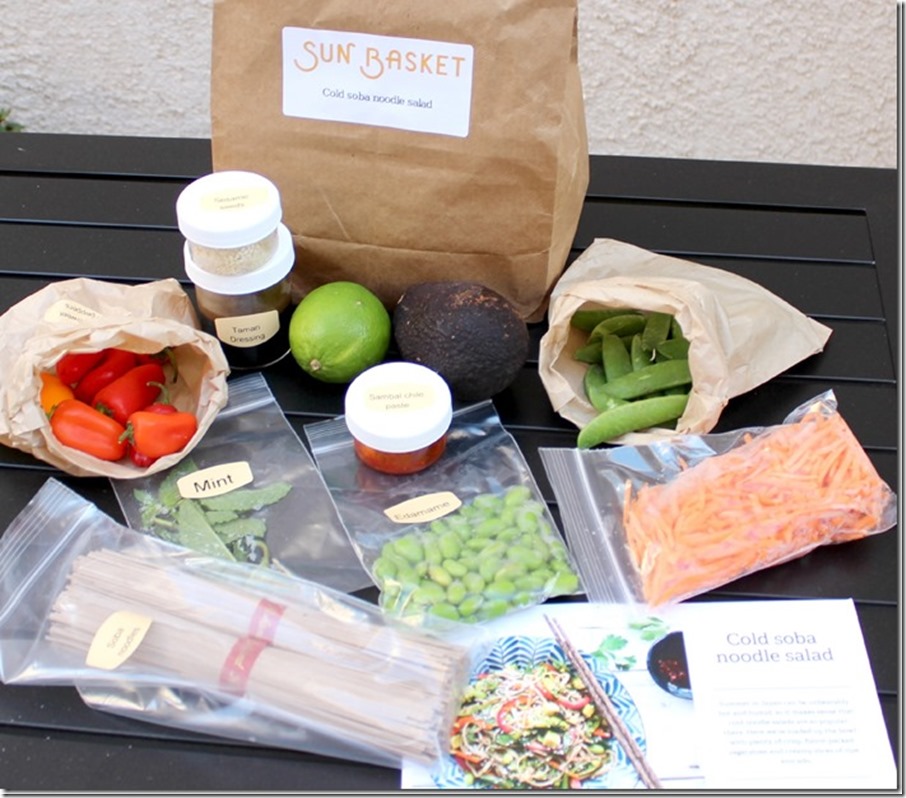 Espresso Beans Covered in Chocolate – Aww yiss. These are a guilty pleasure of mine. I may or may not have picked some of these up last night at Trader Joe's for my work secret santa today.
Funny Food Print – YES. I LOVE these SO much. I need some damn walls in my kitchen (not covered by cabinets or windows) so I can hang up witty prints like eat cake, punny sayings, kitchen is for dancing, and the Leslie Knope quote here.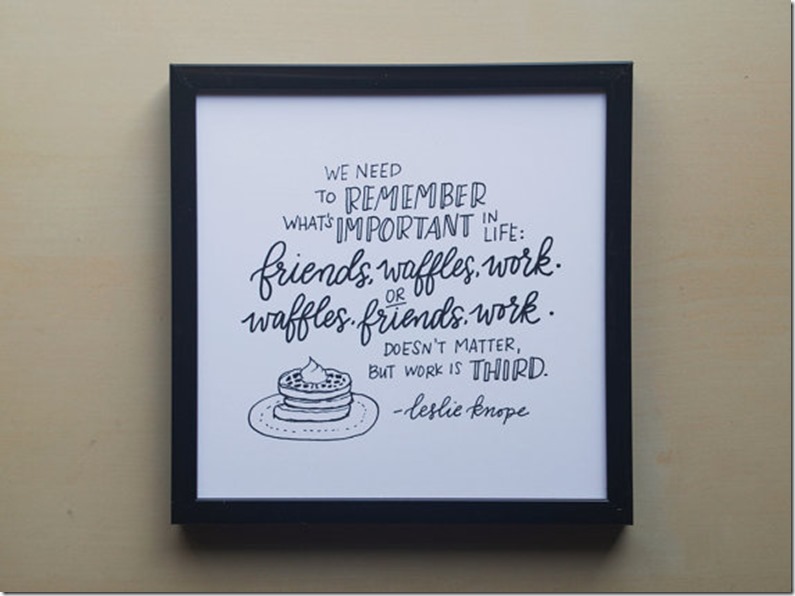 Greenery – Greenery in the form of herbs. I think it would be really fun to buy someone an herb plant – it's a gift that keeps on giving! I've even seen rosemary bushes in the shape of Christmas trees. BOOM. Festive.
Hot Chocolate – Any and all; bonus if there are marshmallows.
I Could Eat a T-rex Spaghetti Measurer – I'm terrible at making spaghetti, so a measurer like this of sorts may be good for me.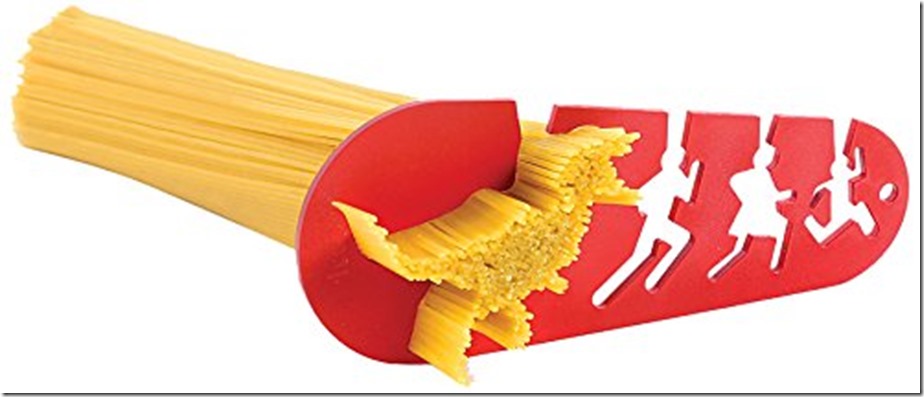 Jar of Ingredients – Whether it's cookie mix, brownie mix, or something else, I've always thought these layered jars of ingredients work great as a homemade gift for someone you may or may not know what to buy for.
Kitchen Art – There are so many fun signs and art that are kitchen-themed. A few I found: coffee sign, prayer, and the below chalkboard print.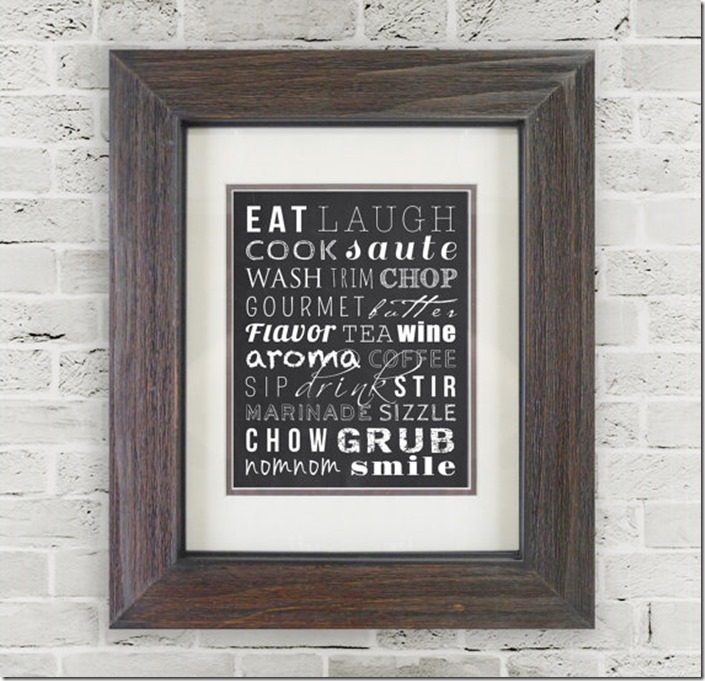 Luscious Chocolate – You can almost never go wrong with giving some gourmet chocolate to someone. My stash is at an all-time low, so uh…I encourage anyone reading this to get me some.
Meat Shredder – This set of bear claws would be great for the meat lover in your life. (Pulled pork FTW.)
Non-stick Silicone Baking Mat – I'm ALL about these things. I use this one from BB&B, but there are a lot of great alternatives out there to keep your pans clean and avoid the need for non-stick spray.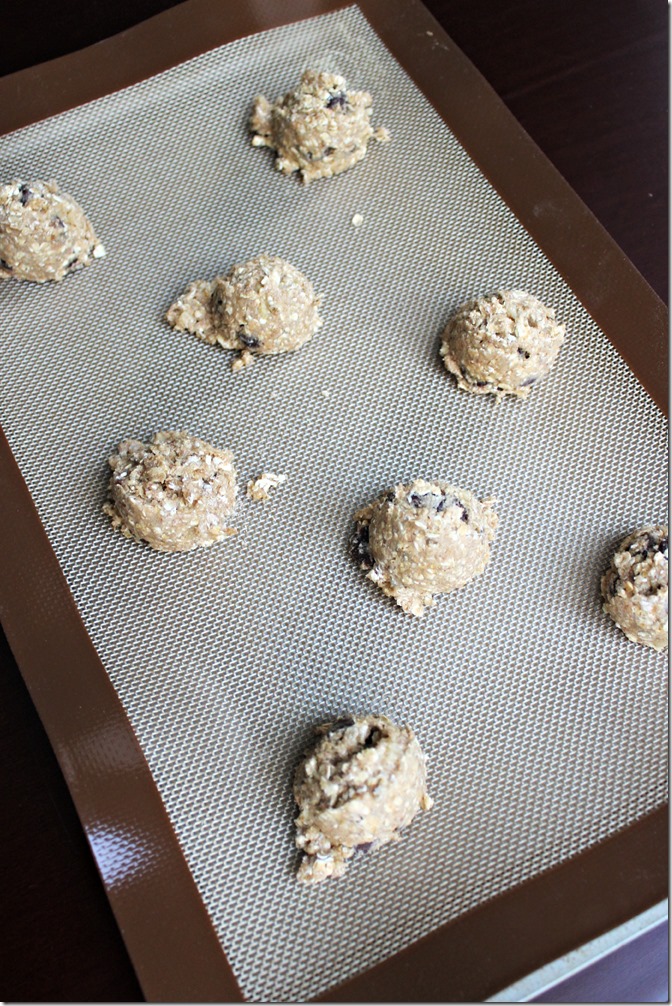 Oven Mitts – Let's break away from the normal and get people weird oven mitts this year. No? Well if you don't think this is too strange, some fun ones I've seen include a watermelon, kitten, shark, paw, and then straight-up monogrammed if you want to be classy.
Pineapple Corer – Because pineapple is a pain to cut and why not?
Quest Protein Bars – I reviewed these way back when, and they're still one of my favorite snacks. I'd honestly be thrilled if someone got me a box of these. Haha. (Cookies 'n Cream all the way.)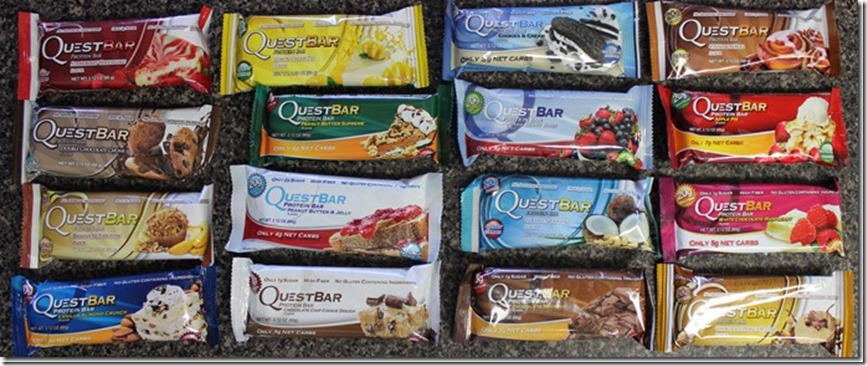 Ridiculous Cookie Cutters – Some fun ones I've seen are ninjas, zombies, and Star Wars because you know…that's out now. Woo!
Stencil for Your Cake – I found this recently and thought it was hilarious. Cake stencil to let everyone know I have dibs on that side of the cake? NEED.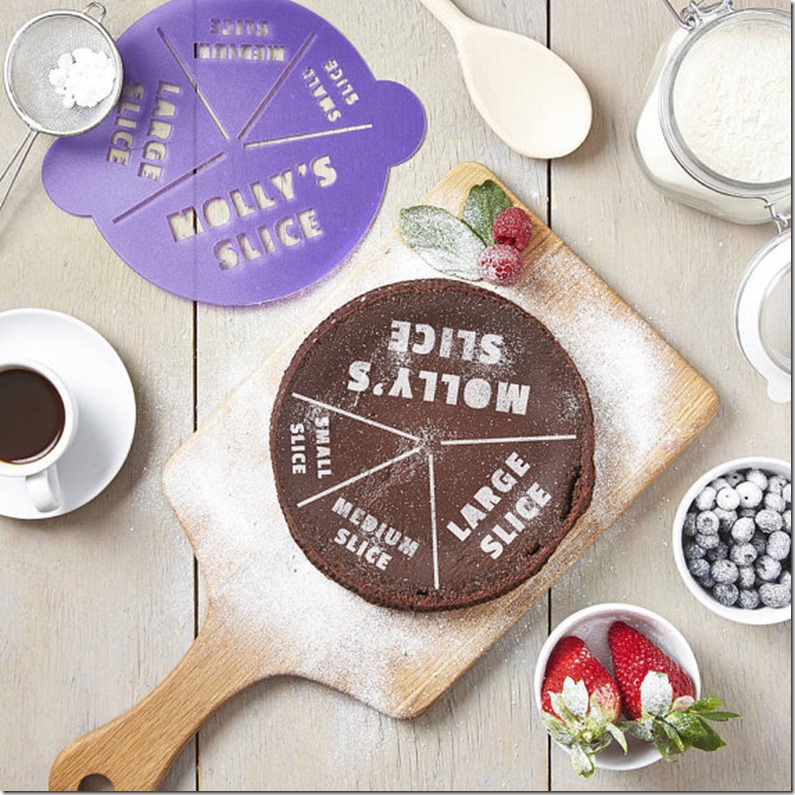 Tea Diffuser – There are SO many fun loose tea diffusers out there. Matt his this dinosaur one, but other cool ones I've found include: sloth, duckie, and man and woman.
Utensils – Let's be real; there's an endless supply of cool food utensils and gadgets out there. My dad's really good at putting these in our stockings every year. Some of my favorites: food chopper, garlic car, avocado slicer, and soooo many more that I honestly don't need, but I don't care
Vegetable Julienne Peeler – Aka a zoodle maker! You can find the one below that I use here, or there are also a variety of other brands and types.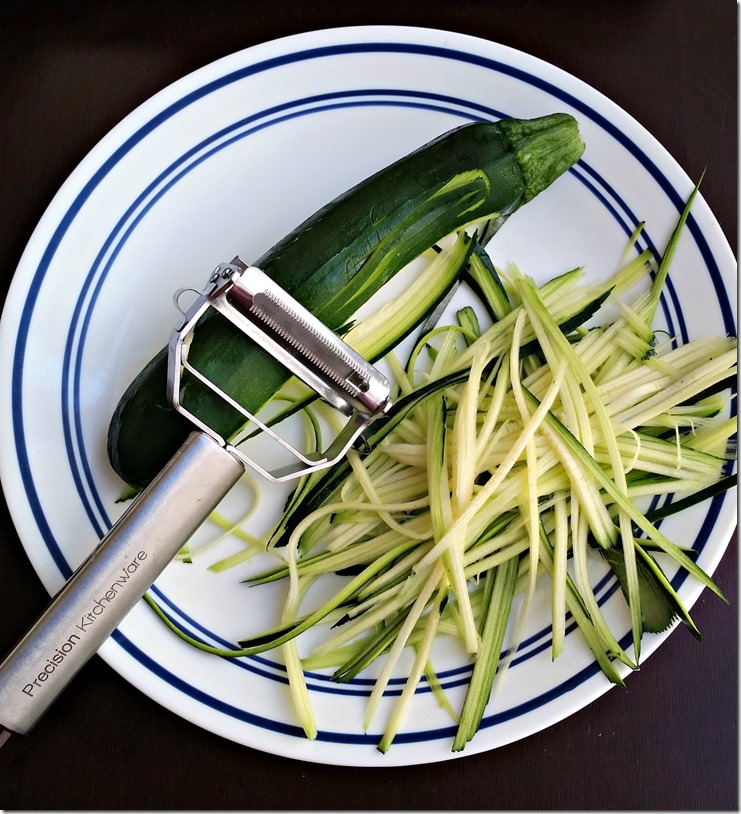 Wall Bottle Opener – If your person likes drinks in bottles, a wall-mounted opener like this man cave version would have a nice personalized touch.
Xmas Cookies – We used to (and occasionally still do) decorate Christmas cookies with our neighbor friends, and they make a great gift once they're all decorated and [mostly] pretty! I'm known for intentionally screwing them up, though, so I "have" to eat them.
Yonanas – I'm all about banana ice cream, and this appliance is made just for it!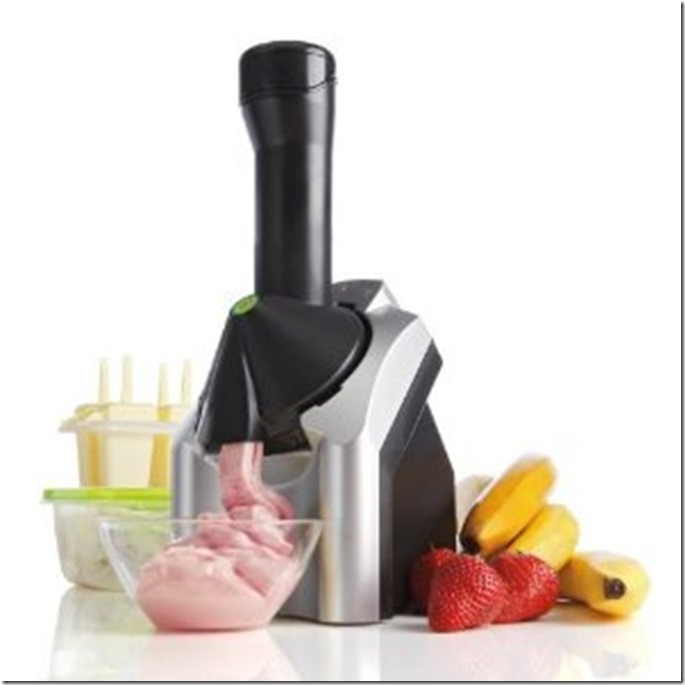 Zester – I don't have a citrus zester, but I registered for one for our wedding. Love me some lime and lemon flavor!
Hope this list has been useful!! I'd be happy with any and all things from this list, personally. Hint hint, wink wink.
What are some food-inspired goods you have on your wish list?