Today's workout was a 16-mi run (time was 2:30).
Movin' on up in the mileage department! And my legs aren't very thrilled, seeing as how tired they are now. 'Twas a brisk 40 degrees during my run, and I'm actually starting to like that temperature. It requires a bit warmer clothing, but the air still feels pretty good to run in.
Today, I took some advice from Dory to just keep swimming running. Doesn't always feel that great towards the end of my run, but as long as I keep running, I'll find myself closer and closer to the finish.
Currently, I am drinking a spinach smoothie, minus the protein powder (because I ran out) and plus cocoa powder and honey. It's pretty good. According to my GPS watch, I burned about 1600+ calories so I'm going to need a bit extra refueling today…
And now onto my favorites from the past week…
Cold Beverage Lime Water. No, that's not a margarita, though I enjoy those quite a bit. I'm all about the water with lime lately. I don't know why, but it always tastes amazing, especially when it's ice cold. I always hear about putting fruit in water to make it more exciting, and I always think…ya, right. I'm sold now though—at least on citrus.
Fall Treat Edy's Pumpkin Ice Cream. Pumpkin ice cream was a new concept to me until this past Saturday. It didn't sound that good because I'm not always into really pumpkiny foods. Well after a few bites, I was hooked. This would go beautifully in coffee, like a pumpkin spice latte or something. It's creamy and pumpkiny and amazing. I suggest you try it.
Veggie Sugar Snap Peas. They're nature's candy—the non-fruit kind. I've always loved sugar snap peas, but the flame was rekindled last week when I was putting them on salads and eating them constantly. I'm all about texture, and these babies are crisp and delicious.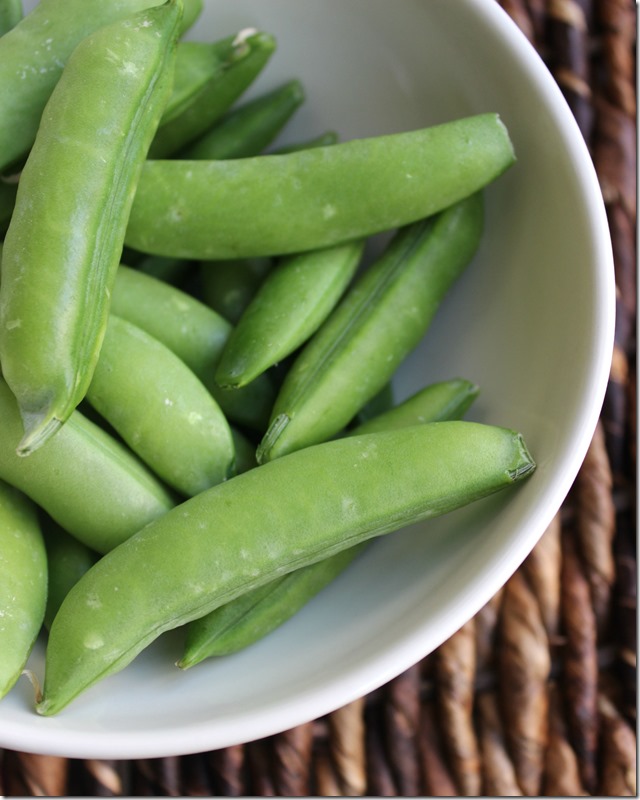 Workout 8-Minute Plank Workout. Holy abs. This is a really short yet very effective workout that really tests your planking abilities.
Game Idea Messy Twister. Yes, yes, yes—a million times, yes! Does this not sound like the most fun game ever? Consider it added to my bucket list.
Organizational Tip Mail holder. It's a cereal box covered in scrapbook paper with magnets on the fridge. I am determined to not acquire clutter on counters because it happens so easily and is such a pain. Mail is one of the biggest problems, and this idea is pretty genius to me—out of the way yet practical!
Truth Pick up the phone. This makes me so happy because I just imagine a big macho man picking up a toyphone to humor a baby. Sometimes children bring out the best in us.
_______________________________________________________________________________________________
Sidenote: You know how I said I couldn't find my hair that I'm donating? Well I found it in my purse yesterday. Don't worry…it's in a Ziploc bag. I know you're all very concerned. So, I'll be mailing that in today! 🙂