Remember that one time I talked about my wedding fitness plan? Well good news! I've stuck to it!…Ish!
And by "ish" to mean "I want to confidently say I am, but I know that's not true."
I'm basically like the anti-bride when it comes to getting in shape for my wedding. I was doing quite well for awhile and then got too relaxed about it. I'm talking situations like…you may or may not have seen me with a fork holding a massive hunk of ice cream cake in the kitchen at work like two weeks ago. (#classy) Now I'm more like, "drink all the water" and "eat all the veggies!" Because I'm realizing I should probably be a bit healthier to make sure all is well when it comes to hopping in that wedding dress sooooon.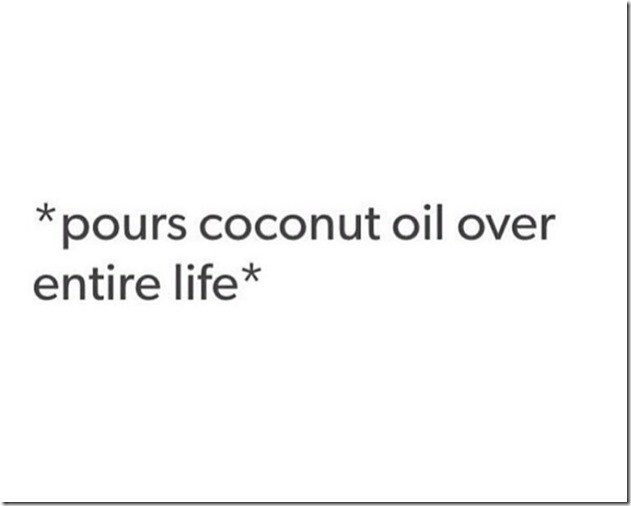 Good strategy, right?!
Meh, this is how I live my life. Haha. I'm healthy like 75% of the time, eating my protein-packed snacks and working out like a champ. Then the next day, I have a bit too many chocolate chips and choose a nap over a workout. Such is life. I've found my happy balance, so if I don't eat super healthy all the time, I'm not about to beat myself up for it. As Oscar Wilde said, "Everything in moderation, including moderation."
Keep reading some extremely random favorites of mine lately.
These Are a Few of My Favorite Things
Salt and Pepper on Cantaloupe – I didn't realize this was weird until Matt looked at me like a crazy person. "Is that mold on the cantaloupe? What did you do?" I eat cantaloupe with salt and pepper on it. There, I said it. Does anyone anywhere do this too?! I blame my father because I grew up doing this and now prefer it over straight-up cantaloupe.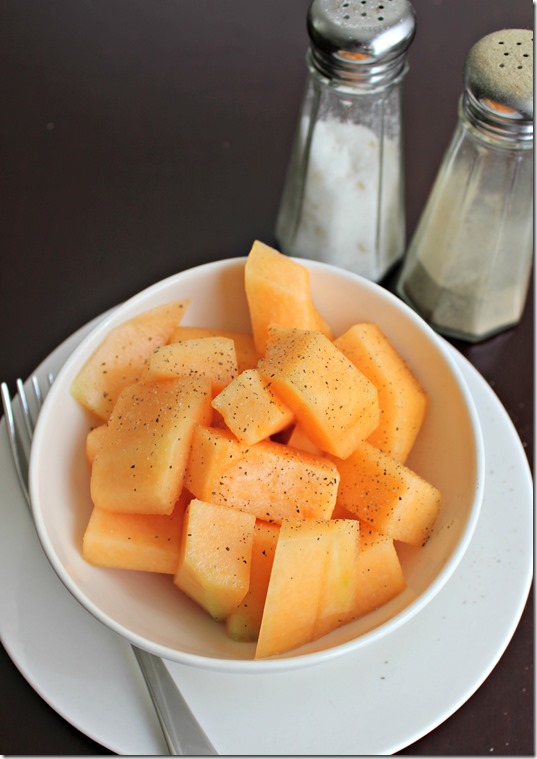 Fake Plants – I used to hate fake plants because I thought they were ugly posers, but I've grown to love them. First of all, my green thumb has been somewhat black lately (GAHHH). Second, not all rooms are very plant-friendly. That's why I've learned to love the addition of certain fake plants and flowers to help liven up a room. Below is probably my favorite in the house right now: red and white cherry blossoms.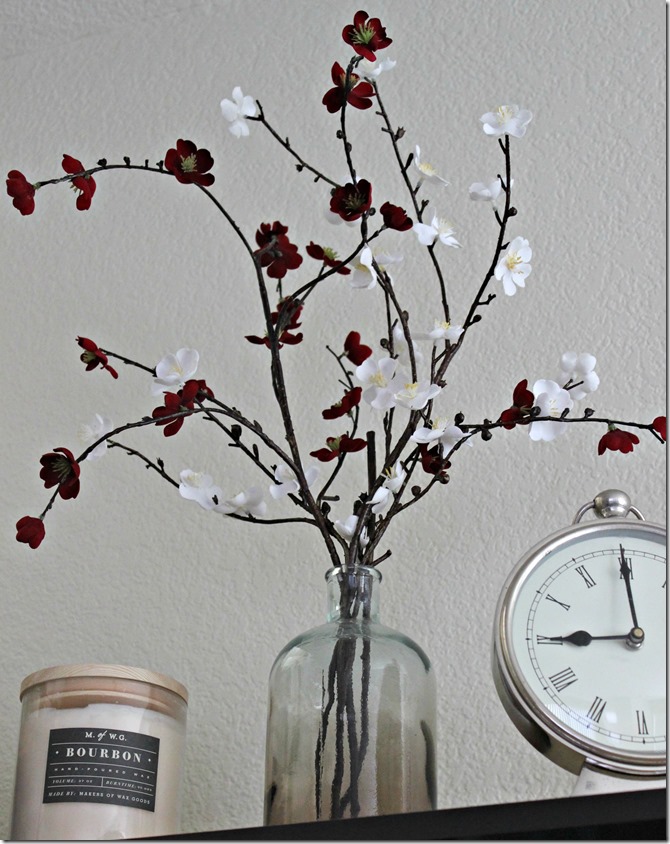 Board Games – Maybe I'm a bit old school, but I think board games are underrated. I grew up playing them, which is why I insisted we put a bunch on our wedding registry. I officially have my top four favorite board games. Mwahahaha. Who knows when we'll actually play them, but I just like to have them on deck. Juuuust in case. #PartyAnimal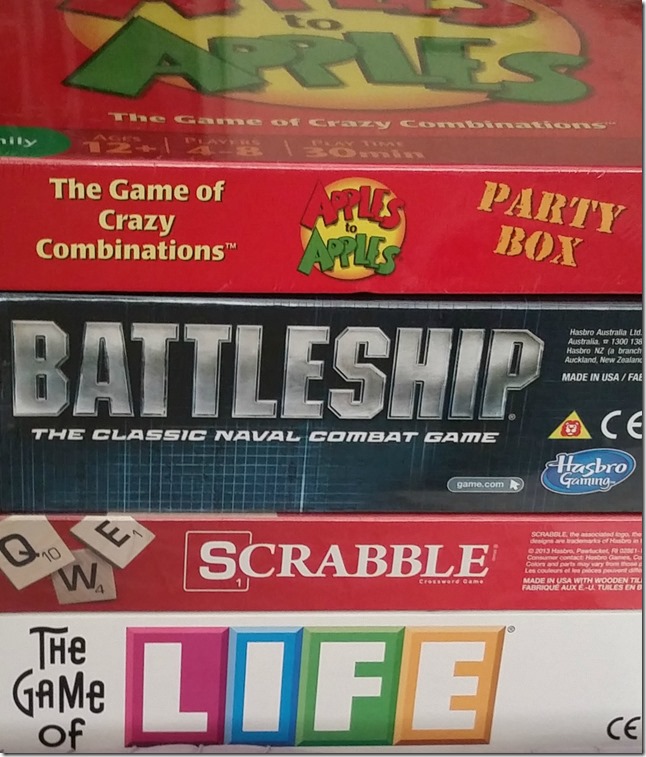 Romantic Walks at Target – If i had an ad in the personals, this would definitely be on it. In fact, I could really go for a long romantic Target walk right about now.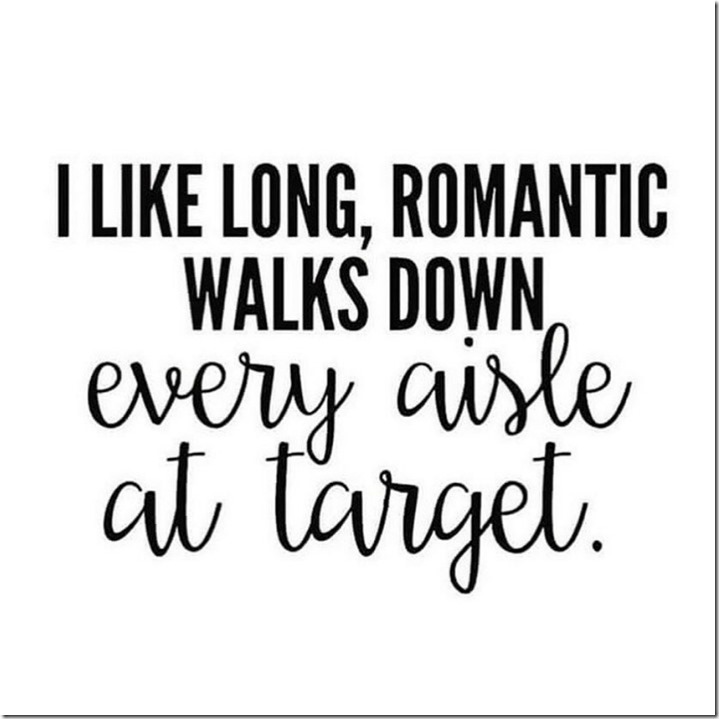 The Color Dark Gray – I do this thing where I realize I don't have a lot of clothes in one color, so then I start to buy way too much of that color. Before I know it, 75% of my closet is that color. Well it recently occurred to me I should probably stop buying dark gray shirts. But I mean…it's like the perfect neutral color. Black is a bit dark sometimes; white just doesn't do well with messy me. So gray is a happy medium. You can dress it up or dress it down. I can't decide if my gray-filled wardrobe is a problem or not. Is there one color consuming your closet?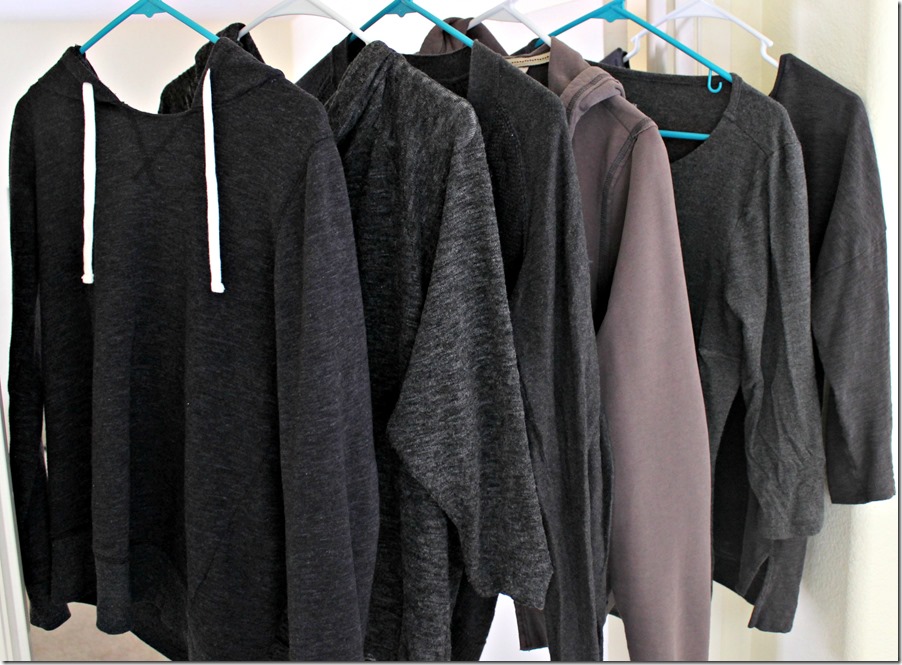 ---